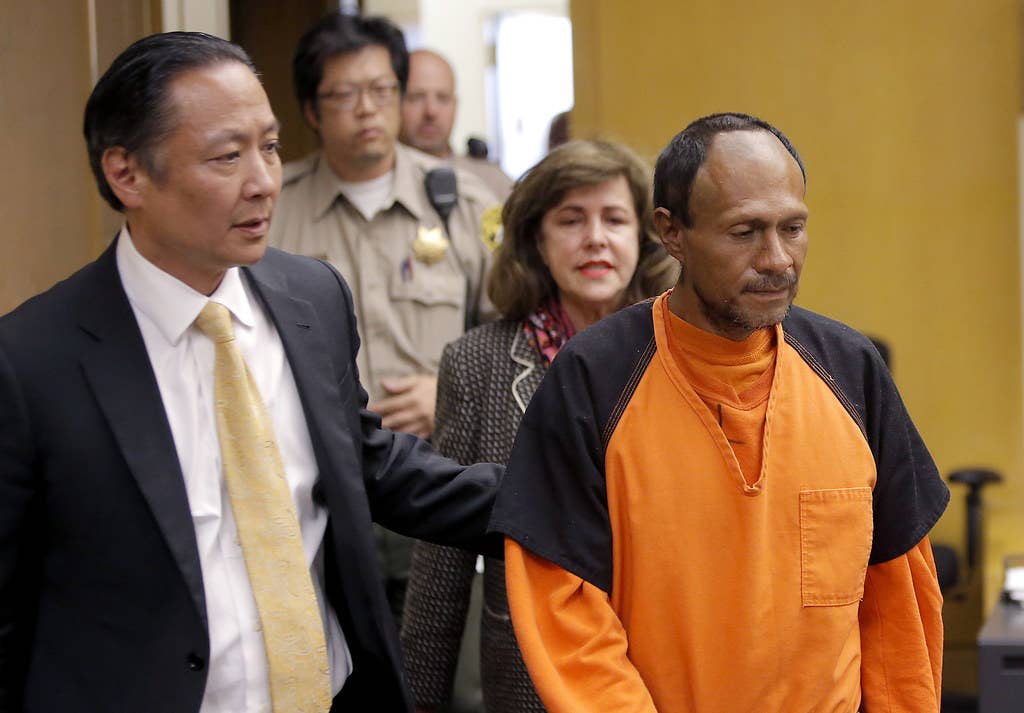 The fatal shooting of Kathryn Steinle in San Francisco as she walked with her father on a pier shocked the city not only for the seemingly random nature of her death, but also for the circumstances that led up to it.
The man charged with shooting her, Francisco Sanchez, was an undocumented immigrant who had previously been deported five times and convicted of seven felonies. He had also been behind bars in San Francisco on a drug warrant as recently as this spring.
In March, having served a multiyear federal prison sentence for illegally entering the U.S., Sanchez was transferred to the San Francisco County Sheriff's Department on a 20-year-old drug-related arrest warrant. But he was released in April after prosecutors declined to file charges.
Local authorities have now found themselves playing defense after U.S. Immigration and Customs Enforcement (ICE) officials said they had issued an immigration detainer for Sanchez when he was incarcerated in Victorville, California, and had requested that the San Francisco County Sheriff's Department notify them prior to his release.
"That detainer was not honored," said Virginia Kice, spokeswoman for ICE. "As a result, an individual with a lengthy criminal history, who is now the suspect in a tragic murder case, was released onto the street rather than being turned over to ICE for deportation."
Steinle's shooting has set off a national debate about securing the nation's borders and how local police should better work with immigration officials, particularly so-called "sanctuary cities," which generally refuse to comply with federal requests out of political disagreement and a desire to improve community relations.
Presidential hopeful Hillary Clinton jumped into the fray on Tuesday, telling CNN that San Francisco "made a mistake not to deport someone that the federal government strongly felt should be deported."
Republican candidate Donald Trump, who has came under fire for comments about Mexican immigrants, issued a statement over the weekend, calling Steinle's death a "senseless and totally preventable act of violence committed by an illegal immigrant," adding that it was "yet another example" of why the U.S. must better secure its border.
In 1989, San Francisco passed a law preventing the local police and sheriff's departments from helping ICE with immigration investigations or arrests unless the suspect has a violent criminal record or an outstanding arrest warrant. The sheriff's department has a similar policy on immigration detainers, or requests from ICE to hold someone for up to 48 hours.
Over the years, more than 320 jurisdictions in the U.S. have passed ordinances or issued executive actions prohibiting local officials from working with ICE. Some were driven in part by a federal judge's ruling last year in Oregon, which found an immigrant woman's civil rights were violated when she was detained on an ICE hold.
In 2013, California passed the Trust Act, which said authorities could only hold immigrants who commit serious crimes. The bill was created in response to a now-defunct deportation program that used fingerprints to relay data to ICE on possible deportees.
On Tuesday, California Sen. Jeff Stone proposed legislation that would essentially rollback that approach and require all cities and counties to cooperate fully with federal immigration authorities.
"The murder of this woman may have been prevented had there been a state law in place to prohibit so-called sanctuary cities, like San Francisco, from releasing previously convicted felons who are in the United States illegally," Stone said in a statement.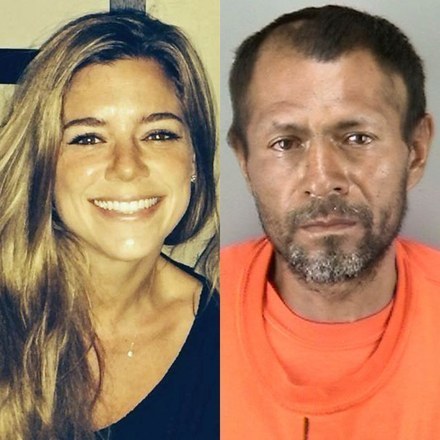 The San Francisco Police Officers Association also blamed the sanctuary city status for Steinle's death. The group said the law was enacted by local politicians decades ago and has been reinforced by current officials like Jeff Adachi, San Francisco's public defender, and Sheriff Ross Mirkarimi.
"Bottom line is, a young innocent woman has been murdered in cold blood, in front of her father, by a 5 time deported illegal alien drug dealer," the union said in a statement.
Adachi said San Francisco's sanctuary policy was fully supported by the chief of police, the prosecutors office and supervisors when it passed.
"I'm concerned that the POA's rhetoric will harm the efforts to rebuild community trust between police and the immigrant community," Adachi said.
The San Francisco County Sheriff's Department said there was no arrest warrant out for Sanchez, nor was there a judicial order for his removal, which would've made him eligible for extended detention under the law.
"ICE has not changed its policies or procedures to reflect that detainers are requests and not a legal basis to hold an individual," the sheriff's department said.
Kice told BuzzFeed News the immigration detainer they filed was actually a request to notify them when Sanchez was released so they could pick him up, not a request to hold him.
"There's no need for an agency to hold anybody for one nanosecond longer than they should," Kice said. "We just ask that they give us a heads-up."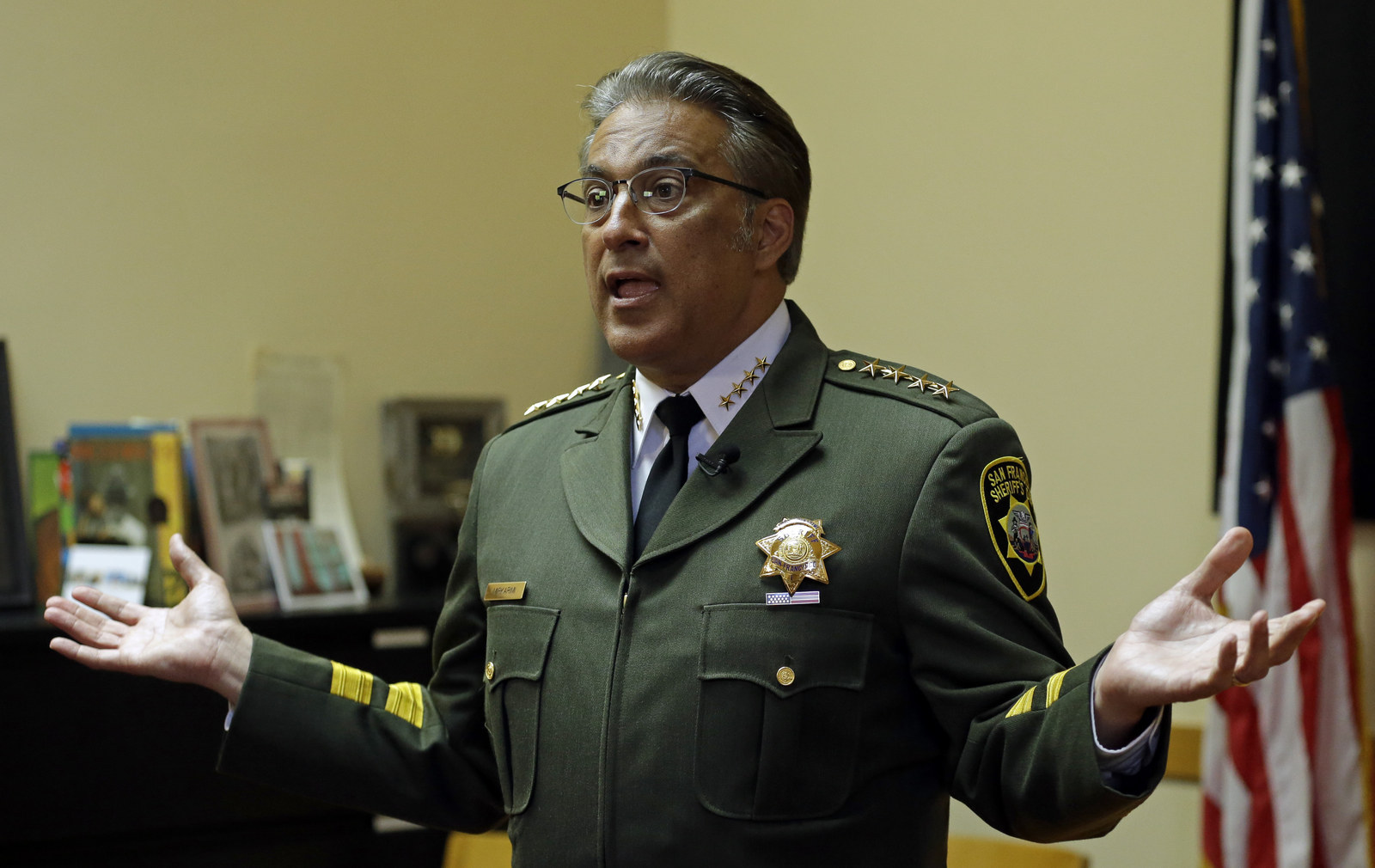 But Frey Horne, a spokeswoman for the sheriff's department, said they only received a "typical detainer, which is a voluntary request to hold someone." Even then, San Francisco's law would preclude them from working with ICE.
One ICE official told BuzzFeed News that getting a warrant isn't necessary because they're not asking local police to enforce federal law, only to be notified. Obtaining warrants, the official said, is not only unnecessary, but would also place an immense burden on both ICE and federal courts.
Last year, ICE deported more than 177,000 immigrants with criminal convictions.

The release notification requests are expected to become more common as ICE continues to roll out the Priority Enforcement Program (PEP), a new deportation initiative meant to replace the Secure Communities program.
Secure Communities has become mired in litigation, criticism, and, the Department of Homeland Security acknowledges, "a symbol for general hostility toward the enforcement of our immigration laws." That, in turn, pushed local police agencies and elected officials to refuse to cooperate.
Like its predecessor, PEP relies on the Department of Homeland Security screening fingerprints obtained at local jails. But in most cases, instead of police holding people under the new program, they notify ICE agents when someone is about to be released. In certain circumstances, agents can ask that police hold someone.
The new program is part of a broader initiative to deport people federal officials consider a priority. At the top of the list, outlined in a Department of Homeland Security memo last year, is anyone who has a criminal conviction, intentionally participated in a criminal gang, or poses a danger to national security.
Under those criteria, Sanchez fits the bill of the top priority for deportation.
Francisco Ugarte, immigration specialist for San Francisco's public defender's office, said there is no legal requirement to notify ICE when someone is released, even though it's not expressly forbidden under the city's sanctuary ordinance.
It's disingenuous for ICE to say "why not" notify them, Ugarte said, because ICE knows there is tremendous distrust among local police and the immigration agency.
"If SF told ICE about this person, with no violent history, they would tell ICE about everyone," Ugarte said. "Which would have disastrous consequences."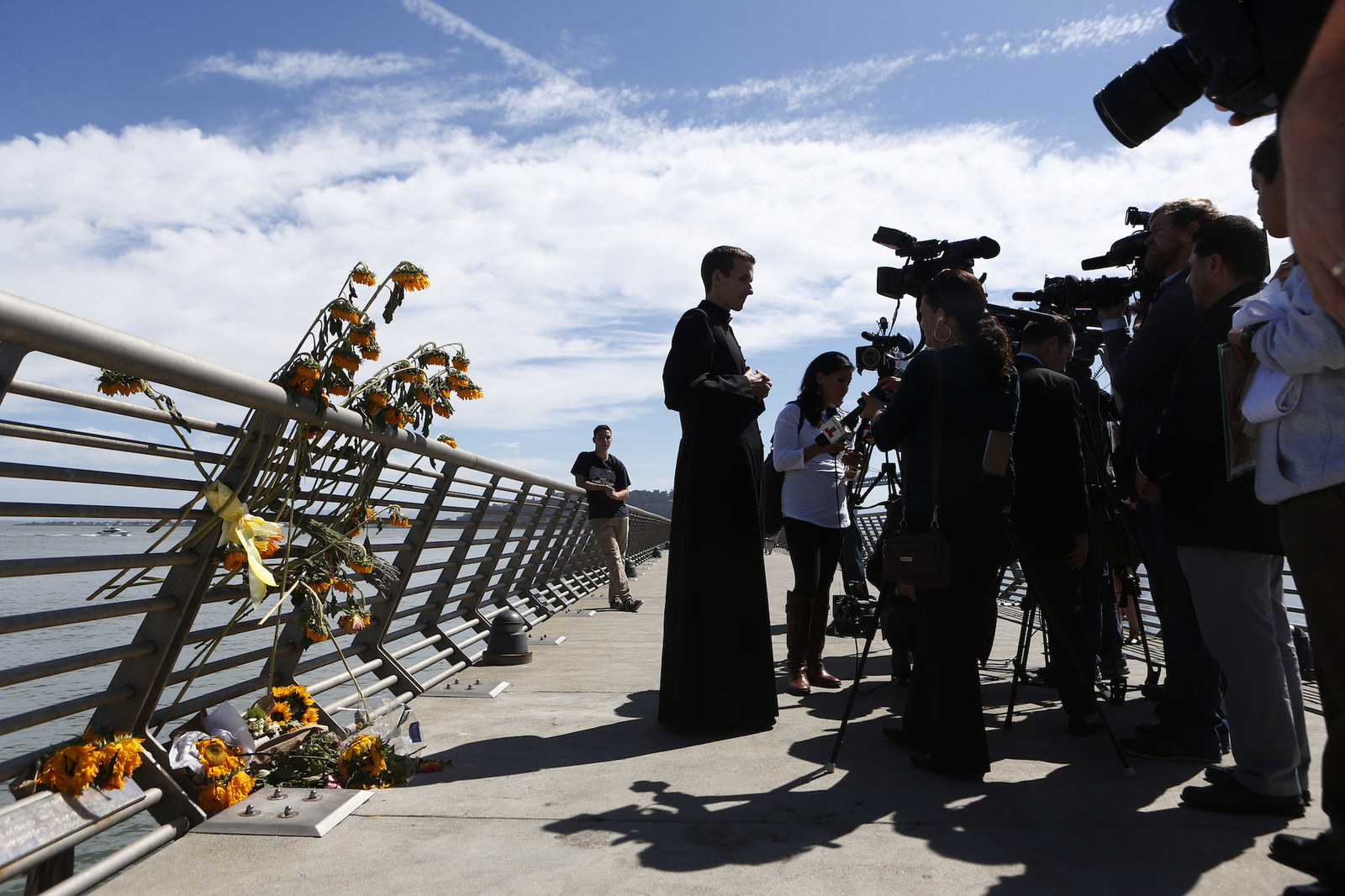 Angela Chan, policy director and senior staff attorney at Asian Americans Advancing Justice – Asian Law Caucus, said there was no reason why ICE couldn't do their job without requiring local law enforcement to work with them.
She also told BuzzFeed News that Steinle's shooting should not be used as a broad talking point when discussing the nation's undocumented immigrants.
"The entire immigrant community should not be punished for the actions of one accused person," Chan said.
The story was updated with comments from Jeff Adachi, San Francisco's public defender, and Francisco Ugarte, an immigration specialist who is also with the public defender's office.