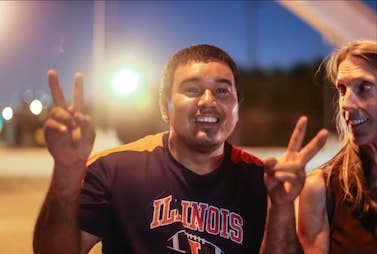 After being raped twice inside a Texas immigration detention center, Douglas Menjivar said he reported the attack to a US Immigration and Customs Enforcement (ICE) officer only to be told he was "stupid" for letting it happen.
"I told him I needed help and to please move to another room because I didn't want to be attacked again," Menjivar told BuzzFeed News.
Instead, Menjivar said he was sent back to his cell and the doctor was told not to give him any medicine for a head gash he got when he fell trying to flee an attack in the shower room.
His experience is not rare among undocumented immigrants detained by the government and private prisons, according to Community Initiatives for Visiting Immigrants in Confinement (CIVIC), which reviewed federal data for report issued Tuesday.
CIVIC found there were at least 33,126 complaints of sexual and physical abuse against agencies under the Department of Homeland Security between January 2010 and July 2016.
Of those, officials investigated just 225 of the complaints, or 0.07%, according to the Office of the Inspector General (OIG), which released the figures. The OIG did conduct 570 total investigations of sexual and physical abuse, but only 225 arose from a complaint.
"Immigrants who have survived sexual trauma in detention are re-victimized by an ineffective or non-existent investigation process," said Christina Fialho, an attorney and co-executive director of CIVIC. "By not properly investigating each allegation of sexual assault, our government sends a message that sexual abuse of immigrants will be tolerated."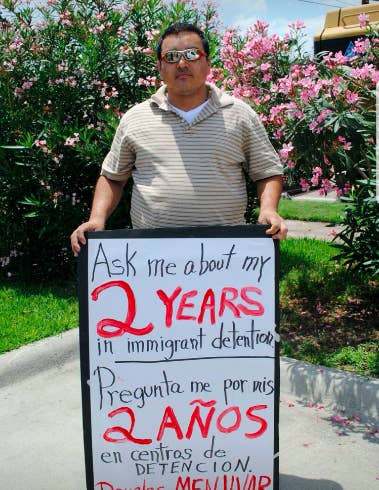 Border Patrol detained Menjivar in Texas in 2013 while he was attempting to enter the US illegally. He had been living in the US since 2004, but returned to El Salvador to bury his father.
He was held in a US Customs and Border Protection facility in cells many migrants refer to as hieleras, or iceboxes, before being transferred to the Joe Corley Detention Facility. One night, Menjivar said he woke up to a knee on his back pinning him down, someone pulling down his pants, and a pillow pressed to his face.
"I did everything possible to fight, but they were asphyxiating me," Menjivar said. "After the second time, they said, 'Don't say anything or we will kill your family in El Salvador.'"
Menjivar has been released from detention and has an order for deportation, but his attorney is appealing the decision and looking into getting possibly getting a U-Visa for victims of crime.
"I'm talking about what happened to me because I don't want it to happen to someone else," said Menjivar. "It's a bitter pill to swallow to have this happen to you, it's hard to live with."
Sexual assaults have been documented at 76 detention centers and, according to data obtained from ICE, the top five facilities with the most complaints are run by private detention centers: Jena/Lasalle Detention Facility in Louisiana, Houston Contract Detention Facility in Texas, Northwest Detention Center in Washington, and San Diego Contract Detention Facility and Adelanto Correctional Facility in California.
Either GEO GROUP or CoreCivic, previously known as Corrections Corporation of America, operated all five.
The firms did not immediately respond to BuzzFeed News' request for comment, nor did ICE.
At least 1,016 immigrant detainees under ICE custody have submitted sexual abuse-related complaints to the OIG since 2010. There is no definite number of sexual abuse or assault complaints because the OIG didn't use that category before 2014 and instead categorized them as physical and sexual abuse.
The OIG received the 1,016 reports of sexual abuse or assault between May 28, 2014, and July 12, 2016.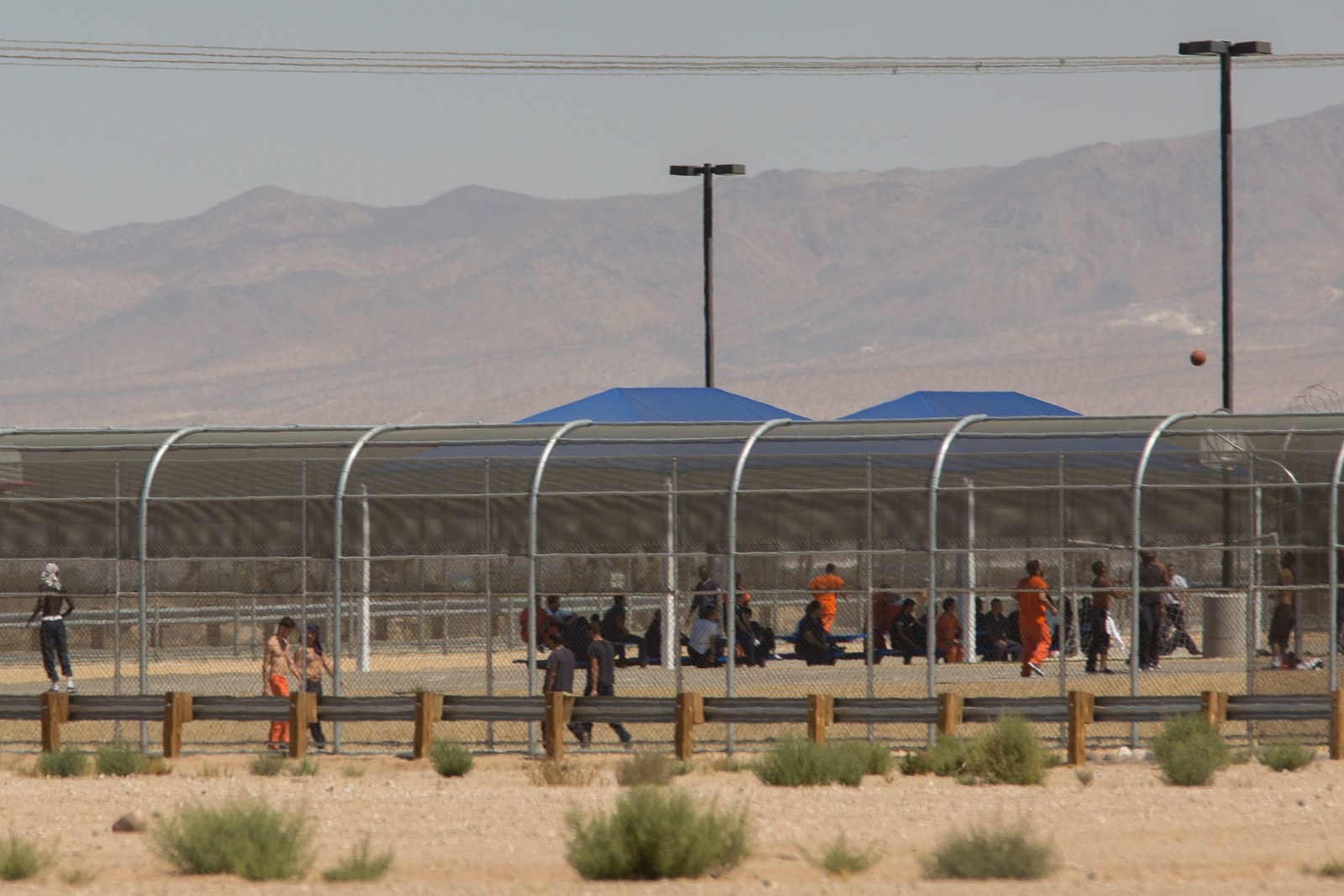 Rosanna Santos and another detainee were being taken by a guard to meet with their lawyers when he told them they were under his control and that if they didn't do what he ordered quickly, "it will be ass fucking one-on-one."

Santos told her lawyer and didn't expect anything to be done about it, but was surprised when administrators looked into it and suspended him for three days.
But the short suspension came at a cost. The guard's wife worked at the detention center as a nurse and his daughter was a corrections officer. And after her complaint, Santos was placed in solitary confinement for 11 days, she said.
Santos was released on a bond, but still faces deportation because when she was 17 her older boyfriend was arrested for drugs and she was charged with conspiracy.
"A lot of the girls in detention could be molested and they won't saying anything because they're scared," Rosanna said. "I was brave enough to tell my lawyer, but some of these girls don't even have lawyers."