The Future Is Here Because Selena May Return In 2018 As A Hologram
The Selena hologram will dance, perform new songs, and collaborate with artists during a 2018 tour if a $500,000 crowd funding campaign is successful. But some don't feel it would be right.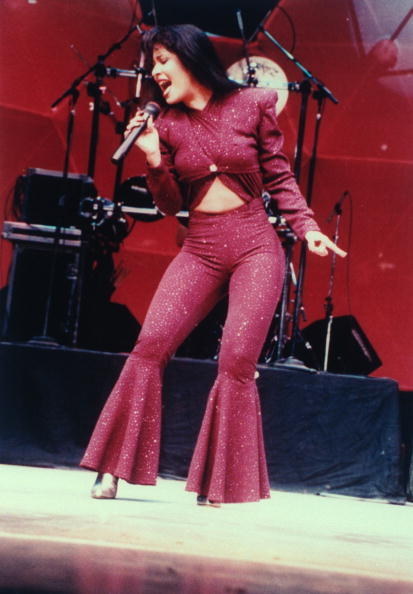 Selena fans may soon see the "The Queen of Tejano music" on stage again as a hologram.
The project is being promoted as a "talking, singing, and dancing digital embodiment of the iconic singer," by San Diego-based Acrovirt, LLC.
The company said it was working with her immediate family and the University of California, San Diego for the launch of Selena The One, which will release new songs and videos, as well as collaborate with artists and go on tour in 2018.
Her father, Abraham Quintanilla, confirmed the project to BuzzFeed News, but said it wasn't a hologram.
"It's a newer technology more advanced than hologram," Quintanilla said in an email.
He referred clarification to Acrovirt.
Abelardo Rodriguez, a spokesman for Selena The One, in a statement said the technology they plan to use is more advanced than holograms or holographs.
"While we are not yet able to go fully into the details of the technology, imagine a digital body that can move, dance and has a digital brain," Rodriguez said.
Acrovirt said it was launching a $500,000 crowd funding campaign through Indiegogo in order to fund the project. The effort launches April 16.
"Selena will continue to share her creative talents with the world in a new innovative way," said Terry Kennedy, co-founder of Acrovirt, in a statement.
The idea of a Selena hologram had been considered by her father in 2011, the Associated Press reported. However in 2014 Quintanilla realized it would be more difficult and costly than he imagined.
Her brother A.B. Quintanilla said in 2014 that they met with a company about creating a hologram, but opted against it because the technology would've made Selena look like a ghost and undefined.
Some fans had mixed feelings about the hologram or didn't like it at all
Others were excited.