Second Autopsy Shows Police Fatally Shot Immigrant In The Back, Lawyer Says
A separate autopsy commissioned by the family of Antonio Zambrano-Montes shows he was shot in the back twice by police in Pasco, Washington, conflicting with earlier statements made by authorities, an attorney said Thursday.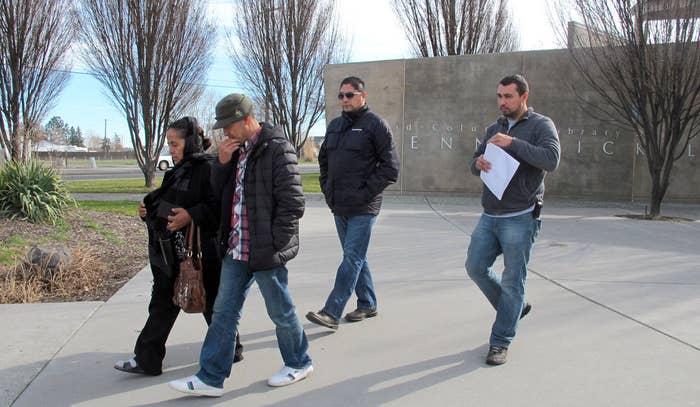 The attorney for the family of an unarmed 35-year-old man who was fatally shot by police in Pasco, Washington said Thursday that the results of an independent autopsy conflict with earlier statements made by authorities.
Seattle-based attorney Charles Herrmann, who represents the ex-wife and two daughters of Antonio Zambrano-Montes, said the autopsy shows the Mexican immigrant was shot up to seven times, with at least two bullets striking him in the back.
The announcement comes one day after the investigative unit looking into the shooting of Zambrano-Montes said he was struck five to six times after three officers fired a total of 17 rounds, with none of them striking him in the back.
"The doctor found that the round causing two entrance wounds entered the backside of his upper right arm," Herrmann said in a statement. "He also identified another entrance wound on his left buttocks where the bullet was apparently traveling sideways."
Dr. Carl Wigren performed the autopsy on Feb. 20.
The Feb. 10 shooting of Zambrano-Montes was captured on video. Police said he had allegedly been throwing rocks at passing cars in an intersection before police arrived. Two officers who responded were allegedly struck.
One video shows Zambrano-Montes, who was undocumented, then run from police, turn around and move his arms before being shot by the officers.
It's not known if Zambrano-Montes had a rock in his hand when he was shot, but investigators said one was found near his body.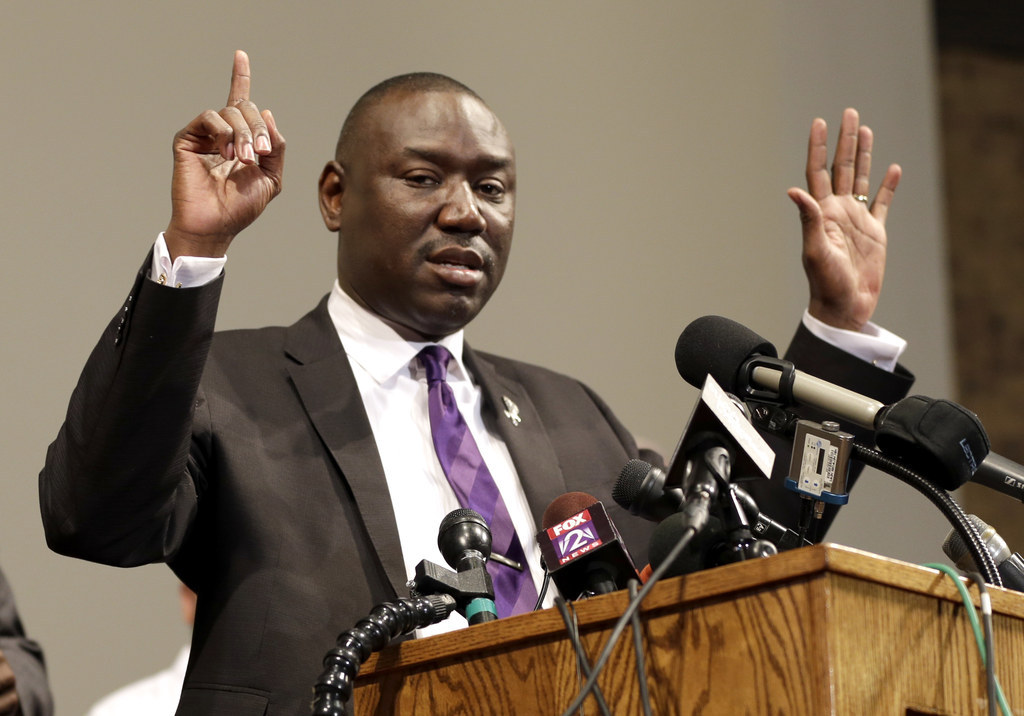 The shooting of Zambrano-Montes launched a series of protests in the largely Latino city of Pasco, Washington. The shooting has drawn comparisons to the fatal police shooting of Michael Brown in Ferguson, Missouri, and Eric Garner in Staten Island.
Two lawyers are representing different factions of Zambrano-Montes' family. Benjamin Crump, who represented the families of Brown and Trayvon Martin — the teen shot dead by George Zimmerman in Florida — is the attorney for the parents of Zambrano-Montes.
He told BuzzFeed News that he would be commissioning his own autopsy because he was concerned the investigative unit looking into the shooting is too close to the Pasco Police Department and unable to be impartial.
The shooting of Zambrano-Montes represents an intersection between what occurred in Ferguson and New York, Crump said.
"My client was putting his hands up like witnesses said Michael Brown did," Crump said. "And the fact that his last minutes, the last graphic moment of Eric Gardner's life, was captured on video, just like Antonio's."
What Zambrano-Montes allegedly did in the moments before he was shot was not appropriate, Crump said, but neither was the response from officers who fired 17 shots after he turned around and put his empty hands up.
"I couldn't believe it, I was shocked when I saw the video," Crump said. "This is a human rights issue."
Former police Officer Darren Wilson, who shot Brown, has not faced any charges after a grand jury declined to indict him, sparking widespread protests.
On Tuesday, the Department of Justice declined to file charges against Zimmerman after finishing its federal investigation. Zimmerman was acquitted in 2013 of murder and manslaughter charges.
Crump said he is a civil lawyer and doesn't determine whether someone should be charged — that's the job of prosecutors.
"What we're trying to do is make the world know that their lives matter and try to get the government to say their lives matter," Crump said. "We get to bring the civil case, which we are very successful at."
Crump's strategy in the past has been to have the parents of Brown and Martin talk about their son, what he was like and meant to them. He doesn't expect that to change in the case of Zambrano-Montes.
"Always, my strategy is to try and get the truth out, to let people know what happened to this person and why we feel it's an injustice," Crump said. "The video is very powerful and we also have the Mexican president saying it's not right to treat a Mexican citizen like this."
He believes the concern from Mexican officials adds another layer of significance to the case.
The Mexican government condemned Zambrano-Montes' death and said it is concerned about the use of lethal force in Pasco and in Texas, where another Mexico native was recently shot dead by police.
Excerpt of second autopsy by Dr. Carl Wigren:
Download PDF