School Investigating Allegations Of A Teacher Grabbing A Muslim Kindergartener By The Neck
The teacher is also accused of making the student wear a heavy backpack and calling him a "bad Muslim boy."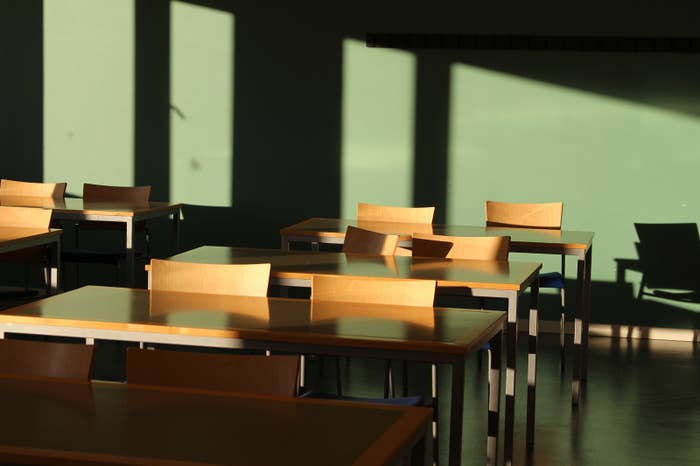 A North Carolina school district is investigating accusations that a teacher grabbed a five-year-old student by the neck because he's Muslim.
The Charlotte-Mecklenburg Schools district was investigating the incident after receiving a letter detailing the accusations from the Council on American-Islamic Relations (CAIR), the Associated Press reported.
"During the first two months of the school year, [the Muslim student] was subjected to relentless bullying and harassment not only by his classmates, but by [the teacher]," said the letter written by Maha Sayed, a civil rights attorney for CAIR.
The teacher at David Cox Road Elementary reportedly singled out the student from the rest of his classmates and made him carry a heavy backpack, causing back pain. CAIR said the teacher would also call him a "bad Muslim boy."
The student's mother spoke with school administrators in October about her son's treatment and had him placed in another teacher's classroom, CAIR said.
However, the boy kept encountering the teacher at the school. On Nov. 16, the same teacher approached the student and "grabbed him by the neck and began choking him" according to Sayed's letter.
Another teacher had to separate them and, CAIR said, consoled the student "who was crying and extremely shaken."
CAIR asked the school district to take disciplinary actions against those found culpable of misconduct, transfer of all Muslim students to a "safe kindergarten," and administer cultural and religious training for all David Cox Road Elementary faculty and staff.
The school district didn't immediately respond to a request for comment from BuzzFeed News.