San Francisco Is The Latest To Sue Justice Department Over New Anti-Sanctuary City Policy
"This is a back door attempt to coerce state and local governments to carry out federal immigration enforcement."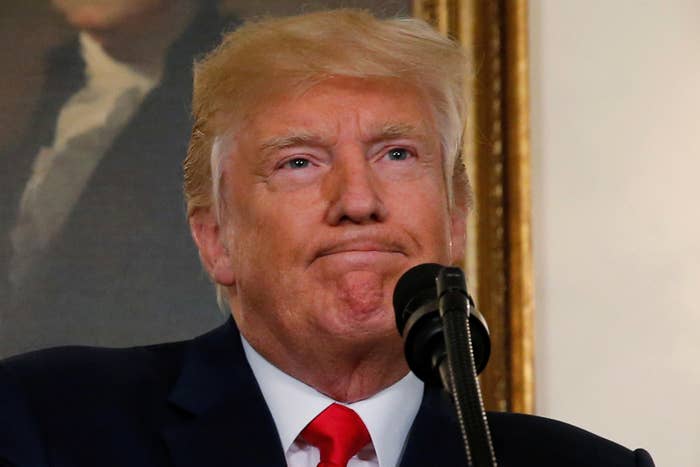 San Francisco has joined Chicago as it became the latest city to sue the Trump administration over its threat to withhold federal grant money from jurisdictions that refuse to fully cooperate with immigration authorities.
San Francisco announced on Monday that it had filed a lawsuit against new grant conditions by the Department of Justice that would force cities to give federal immigration agents access to people in local jails. Chicago filed a similar lawsuit on Aug. 7, and California is expected to file a similar complaint.
The lawsuit, filed on Friday in federal court, alleges that two new conditions the DOJ has put on grant money to be used by local police are unconstitutional.
"This is a back door attempt to coerce state and local governments to carry out federal immigration enforcement," San Francisco City Attorney Dennis Herrera said at a news conference. "We are not going to devote our limited police resources to that task. Our police and deputies are focused on fighting crime not breaking up hardworking families."
In July, the DOJ said that in order to get funds through the Edward Byrne Memorial Justice Assistance Grant Program, jurisdictions will have to provide immigration agents access to local jails to interrogate suspected undocumented immigrants, and give the Department of Homeland Security 48 hours notice before releasing someone the feds want to take into custody.
According to the lawsuit, San Francisco risks losing more than $1.4 million this fiscal year if it does not receive the grant money. The complaint asks for an injunction for the city and other so-called sanctuary cities that have policies protecting undocumented immigrants.
"San Francisco faces an unacceptable choice: either comply with DOJ's unconstitutional new grant conditions and abandon local policies that San Francisco has found to promote public safety and foster trust and cooperation between law enforcement and the public," the complaint said, "Or, maintain these policies but forfeit critical funds that it relies on to provide essential services to San Francisco residents."
San Francisco had already filed a lawsuit that blocked a provision of President Trump's executive order that would have cut federal funds from sanctuary jurisdictions.
Trump has repeatedly pointed to San Francisco as an example of how cities not fully cooperating with immigration authorities can lead to crime that otherwise could have been prevented, referring to the case of 32-year-old Kate Steinle, who was fatally shot on the pier by an undocumented immigrant who had a felony record and had been deported five times.
In a statement on Monday, the DOJ referred to the shooting again in criticizing the city for filing the lawsuit.
"The people of San Francisco know all too well the pain and suffering associated with the tragedy resulting from local jurisdictions that refuse to cooperate with federal immigration authorities," the DOJ said in a statement. "So it's especially disappointing that San Francisco is less concerned with keeping its constituents safe than it is spending time and taxpayer money protecting criminal aliens and putting San Francisco's law enforcement at greater risk."
However, California Attorney General Xavier Becerra on Monday said any attempt to force local jurisdictions to enforce federal immigration law actually diminishes public safety. He said the state stands to lose over $28 million for jurisdictions across California under the DOJ's new rules.
"It's a low blow to the men and women who wear the badge for the federal government to threaten their crime fighting resources in order to force them to do the work of the federal government when it comes to immigration enforcement," Becerra said. "The Trump administration has instituted policies that are not only reckless but illegal."