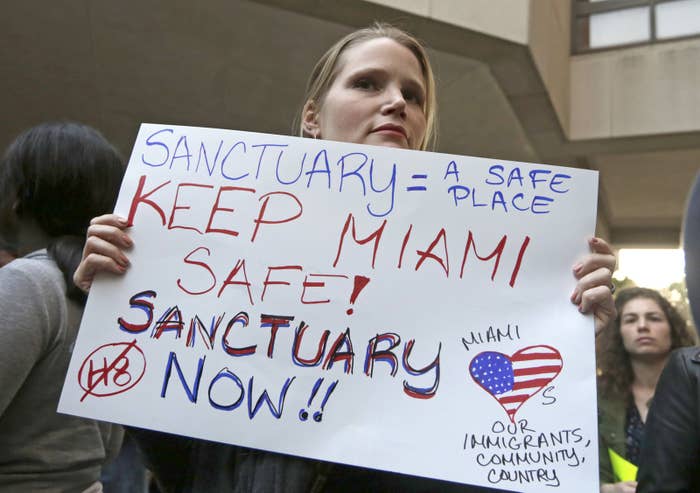 States that are home to so-called sanctuary cities stand to lose $870 million if President Trump follows through on his threat to withhold federal funds as punishment for not working with immigration authorities, according to a new report released Tuesday.
Researchers with pro-immigrant groups the Center for American Progress, National Immigration Law Center, and the American Immigration Lawyers Association calculated how much money sanctuary cities in 32 states received from five "key" federal grants.
"By seeking to revoke federal funding for sanctuary jurisdictions, the Trump administration is trying to force through executive action what has already been rejected by Congress," Benjamin Johnson, executive director of the American Immigration Lawyers Association, said in a statement. "Cities and counties should be allowed, encouraged in fact, to focus on policies that strengthen their communities and ensure that victims and witnesses of crimes feel safe speaking to police no matter their immigration status."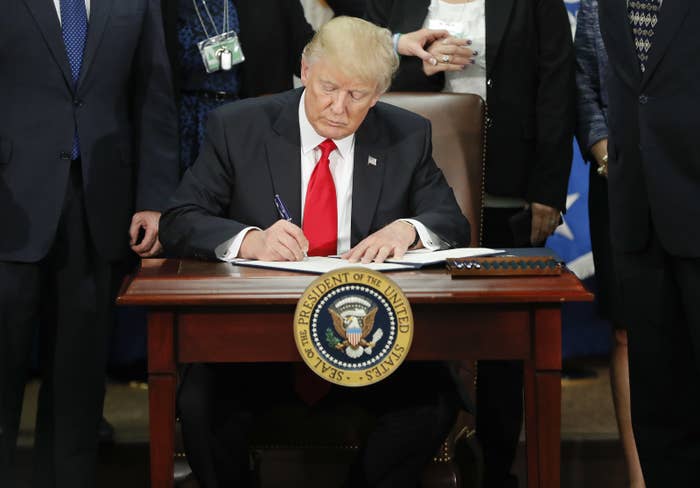 Trump signed an executive order in January threatening to pull federal funds from sanctuary cities, ordering his administration to calculate how much the jurisdictions receive. While there is no legal definition of a sanctuary city, they generally refuse to hold immigrants for Immigration and Customs Enforcement (ICE) suspected of minor crimes or have policies ordering cops not to ask about a person's immigration status.
"Sanctuary jurisdictions across the United States willfully violate federal law in an attempt to shield aliens from removal from the United States," Trump's executive order stated. "These jurisdictions have caused immeasurable harm to the American people and to the very fabric of our Republic."
California stands to lose the most at $240 million, followed by $191 million for New York, and $91 million for Illinois. In total, the 32 states the report said could be targeted are at risk of losing $870 million.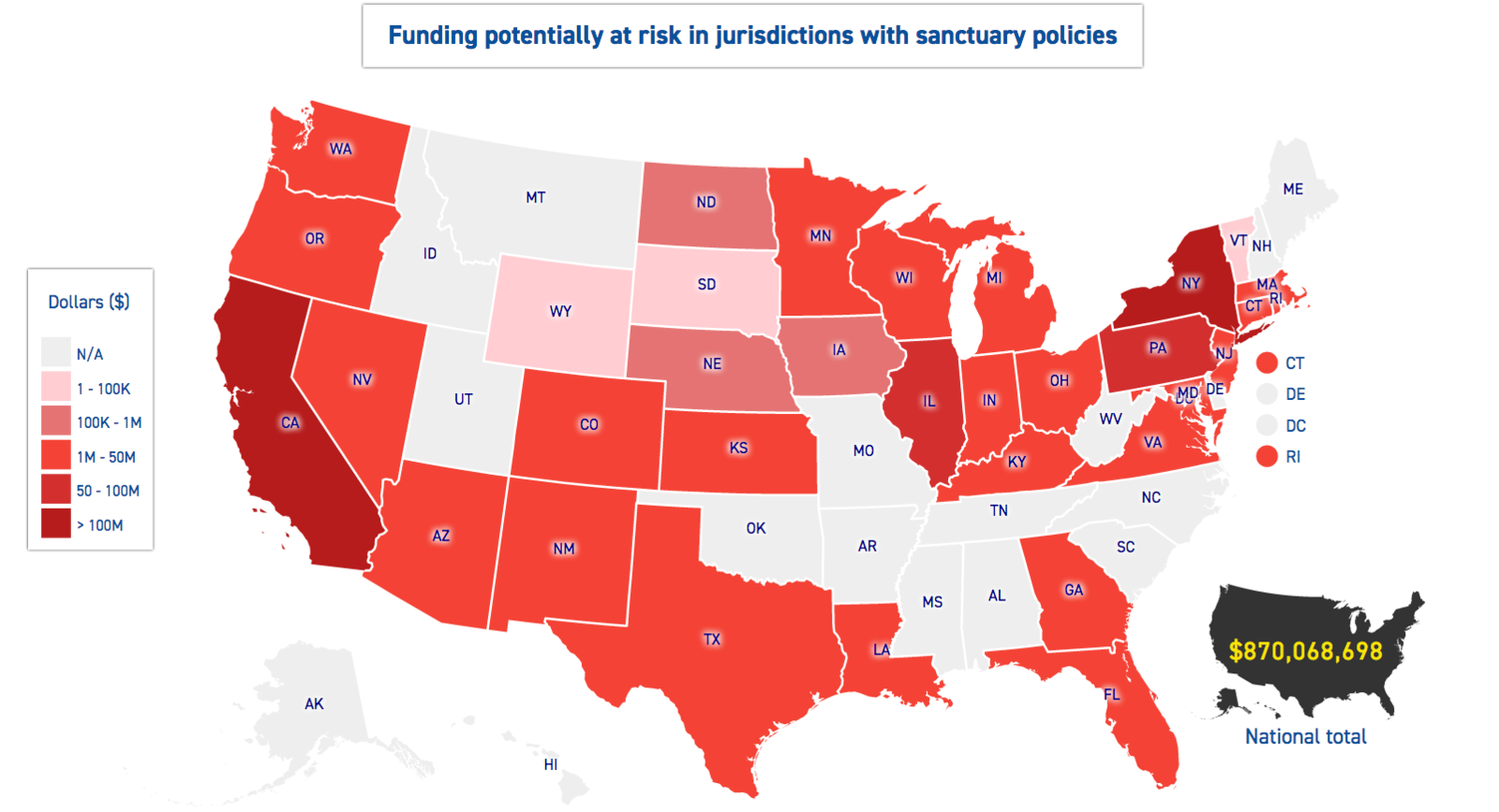 Trump's attack on sanctuary jurisdictions has made some cities adopt pro-undocumented immigrant policies, while those that have historically been considered sanctuaries, including San Francisco, Chicago, and Los Angeles, have doubled down.
Miami-Dade County in Florida, however, went in the opposite direction and retracted its position as a sanctuary after the mayor ordered county jails to honor ICE hold requests a day after Trump signed his order.
Melissa Keaney, staff attorney at the National Immigration Law Center, argued that the 10th Amendment prohibits the federal government from forcing or coercing states to assist in federal immigration enforcement, adding that the Supreme Court also ruled that the threat to withhold funding cannot be so significant that it effectively compels compliance.