Rock-Throwing Immigrant Told Police "Shoot Me, Kill Me," Witness Says
Officials on Wednesday released new video footage, witness interviews, and forensic reports in the fatal police-involved shooting of Antonio Zambrano-Montes. One witness told investigators the undocumented immigrant urged officers to shoot.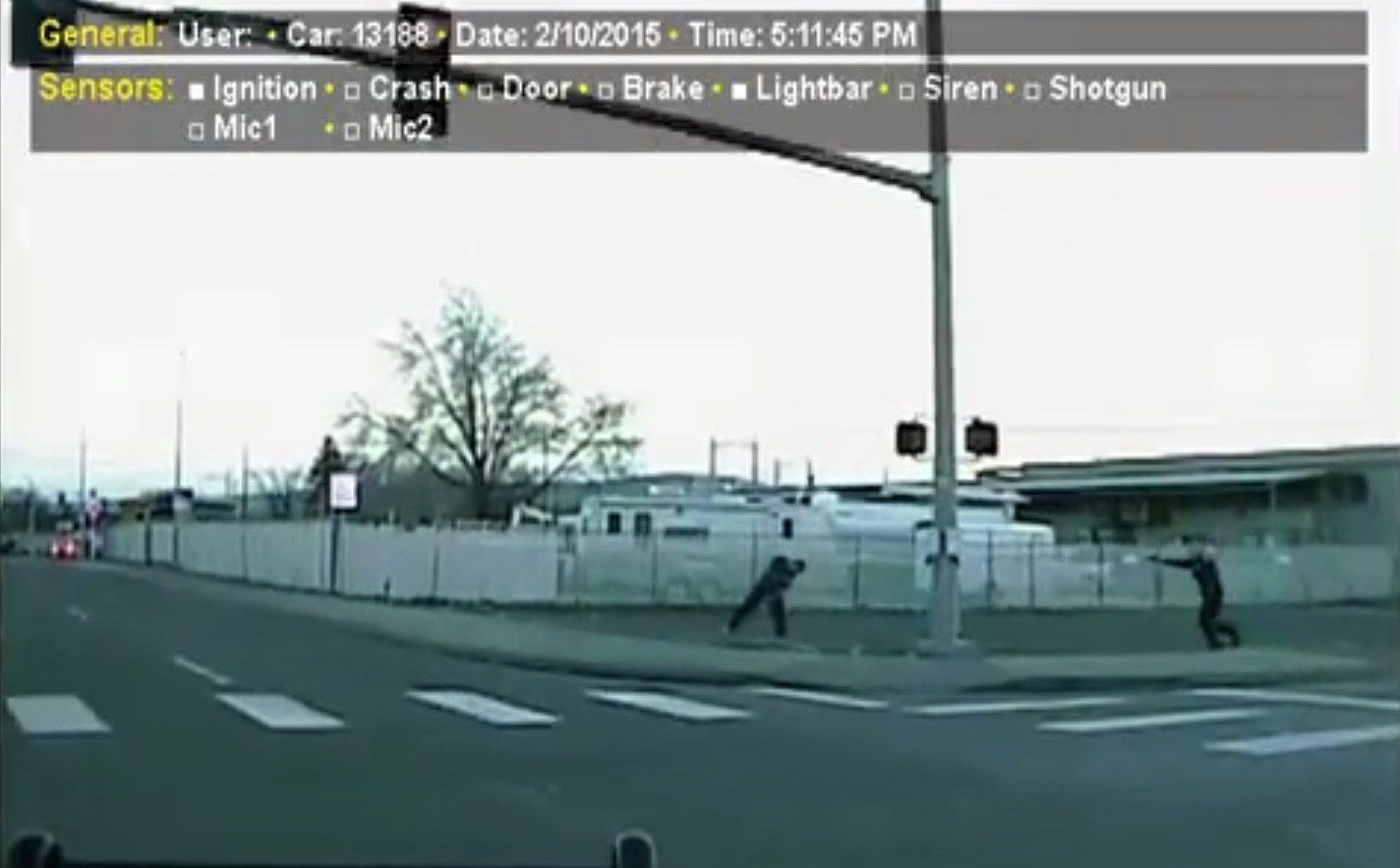 A witness to the fatal police shooting of an undocumented Latino immigrant in Pasco, Washington, told investigators that the 35-year-old man yelled at officers to shoot and kill him.
According to new information released by the Franklin County Prosecutor's Office on Wednesday, witness Chris Pirtle told investigators he saw Antonio Zambrano-Montes throwing "good-sized" rocks at officers while saying "shoot me, kill me." Minutes later, he was fatally shot 17 times by responding officers.
The Feb. 10 shooting sparked protests and led to discussions about the relationship between the Pasco Police Department and it's Latino residents.
In addition to Pirlte's statement to police, prosecutors released other taped interviews, forensic reports, and never before seen video footage.

In the videos, Zambrano-Montes can be seen continuing to throw rocks at officers before trying to flee in the direction of a bakery across the street, Pirtle said.
"Next thing I know, I see him turn around, I saw a good-sized rock in his hand again," Pirtle said, "and that's when I just heard all the shots and him drop."
According to a report also released Wednesday, it was likely Zambrano-Montes had a rock in his hand because one was found near him with his bloodstains on it.
A forensic report said the fatal shot struck Zambrano-Montes in the chin.
Another witness Miguel Estrada also said he heard Zambrano-Montes tell officers, "If you're going to shoot me, shoot me."
He described Zambrano-Montes as being out of control, stressed out, "or on drugs." Estrada noted, however, that the rocks being throwing were tiny and that he was shocked when officers shot Zambrano-Montes.
"What the heck? The guy only has rocks in his hand," Estrada told investigators. "No danger or nothing."
At one point in the video, it looks as though a Taser had struck him on his left arm, but Zambrano-Montes continued to throw a rock with his right arm.