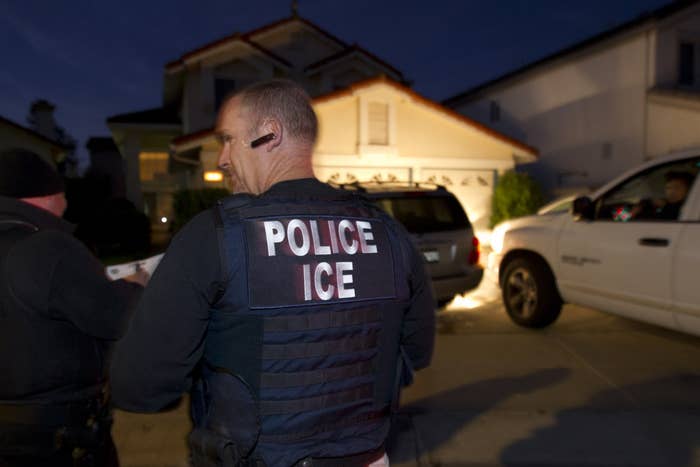 Researchers have found that the federal government's reliance on detainers — requests to local police to not release someone suspected of being in the U.S. illegally so agents can pick them up — continues to drop, even as calls for a harder line on deportation heat up.
The analysis by the Transactional Records Access Clearinghouse at Syracuse University found that U.S. Immigration and Customs Enforcement (ICE) officials issued 7,993 detainers in April 2015 — the most recent data available — making for a 30% drop from 11,355 detainers issued in October.
The precipitous drop comes after the Department of Homeland Security (DHS) announced in November that it would be discontinuing its Secure Communities deportation program, which relied heavily on the detainers.

Secure Communities was cancelled in the face of mounting criticism and protests from advocacy groups — bolstered by federal court rulings — that it violated a detainee's civil rights when local authorities honored requests to hold them longer than they normally would to give ICE agents time to pick them up.
In an effort to avoid potential civil rights violations, the federal government launched the Priority Enforcement Program (PEP), which still allows for the use of detainers but is supposed to instead ask local authorities to simply notify ICE when someone on their radar is about to be released.

"Detainer usage, however, had been dropping steadily even prior to last November's directive," the Transactional Records Access Clearinghouse (TRAC) report said.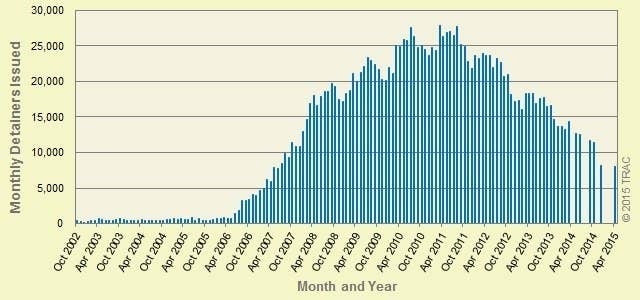 The use of detainers peaked in March 2011, when 27,916 detainers were recorded. But since then, that figure has been falling steadily.
At the same time, the presidential primary has has fueled calls for federal officials to take harder line on undocumented immigrants, and for local authorities to work more in tandem with ICE to ensure they aren't released before they can be deported.
The issue came to the fore earlier this year with the shooting death of 32-year-old Kathryn Steinle on July 1 as she was taking a stroll with her father on a pier in San Francisco. She was allegedly shot by a five-time deportee who had a criminal record. ICE said he had been released without them being notified, despite a request to do so.
Police departments and other agencies — including San Francisco — have stopped honoring detainers, some balking at being forced to pay the costs of prolonged custody of immigrants for ICE, others fearing they'd be vulnerable to civil rights lawsuits. In some cases local laws prohibited authorities from working with ICE.
ICE declined to comment on whether the drop in detainer requests were related to noncompliance issues with local jurisdictions.
In November, the Department of Homeland Security issued a memo stating that ICE would start targeting convicted criminals for deportation. At the top of the list is anyone who has a criminal conviction, intentionally participated in a criminal gang, or who poses a danger to national security.
However, TRAC's analysis for April found that only about one-third of people on whom detainers were placed had been convicted of a crime. About 19% had a felony conviction and two-thirds had no criminal conviction.
But Jennifer Elzea, a spokeswoman for ICE, said a recent review of undocumented immigrants in detention facilities found that 99.5% met their enforcement priorities.

An ICE official told BuzzFeed News that detainers are the first step, followed by arrest and removal. The percentage of convictions at the time of an arrest or removal would be much higher compared to detainers.
Data quality is also known to be lacking when a detainer is issued. It could be due to the unavailability of information or the need to issue a detainer in a short period of time in order to prevent a potential deportee's release.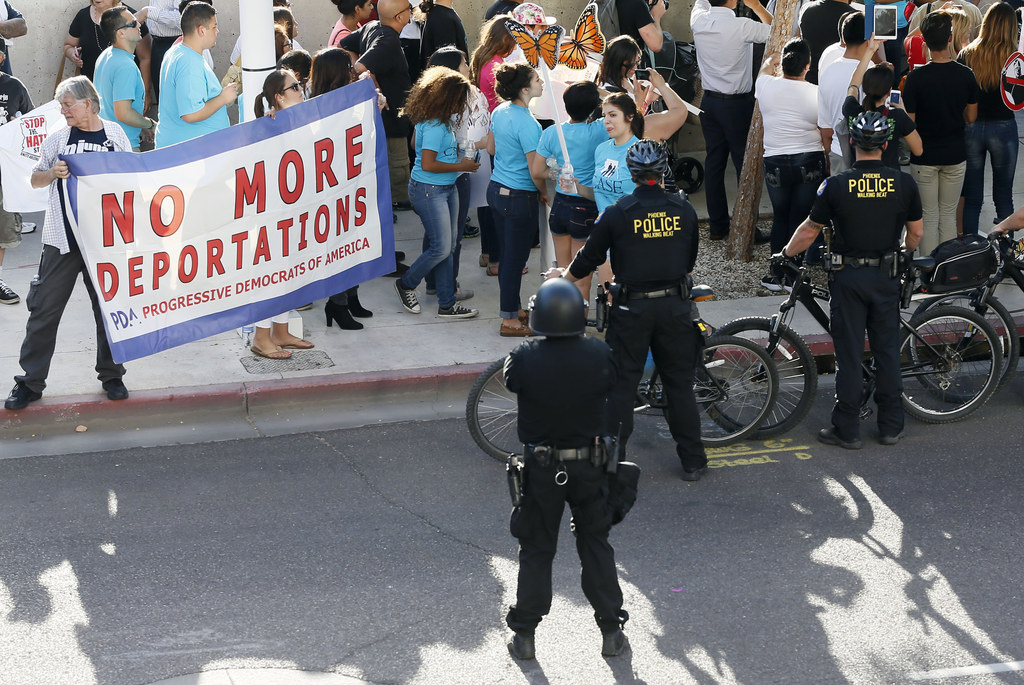 The priority measures, however, have also been met with skepticism and reluctance.
Jorge-Mario Cabrera, spokesman for the Coalition For Humane Immigrant Rights of Los Angeles (CHIRLA), said it was still too early to tell whether issuing fewer detainers is a new way of doing business at ICE.

Cabrera said issuing detainers on people who haven't been convicted of a crime is a "catch-all approach that both dehumanizes and criminalizes all immigrants without distinction."

TRAC's analysis confirmed some of the concerns immigrant advocates had.

Shortly after the new deportation program was announced, Chris Newman, legal director for the National Day Laborers Organizing Network, said ICE would face an uphill battle in earning people's trust.
"Everything they said about Secure Communities turned out to be B.S.," Newman said. "The only way that they're going to close that is through actions, not promises."