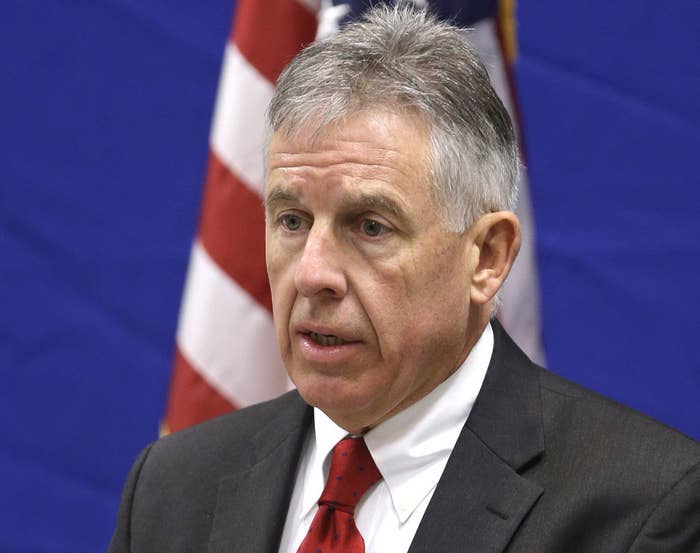 Cuyahoga County prosecutor Timothy McGinty, who was criticized for his office's handling of the Tamir Rice shooting and not recommending charges against the officers involved, lost his seat during Tuesday's primaries.
McGinty lost to former Cuyahoga County assistant prosecutor Michael O'Malley, who won 55.7% of the votes with 97% of precincts reporting. McGinty had 44.3% of the votes.
"The voters have spoken," McGinty said in a statement. "I wish [O'Malley] nothing but the best. I love the Prosecutor's Office, and I am proud of all that we have accomplished and of all the outstanding dedicated professionals who work there."
Likewise, Chicago prosecutor Anita Alvarez, who was under pressure after city officials waited 400 days to release video of a police officer fatally shooting 17-year-old Laquan McDonald, was also defeated on Tuesday.

McGinty did not recommend charges against the two Cleveland officers involved in the shooting of 12-year-old Rice. His recommendation and his office's handling of the case drew criticism from community members, a point O'Malley came back to repeatedly on the campaign trail.
A grand jury also declined to press charges against officers Timothy Loehmann and Frank Garmback.
Tamir Rice was shot by Loehmann who was responding to a call of a juvenile pointing a gun that later turned out to be a toy pellet gun.