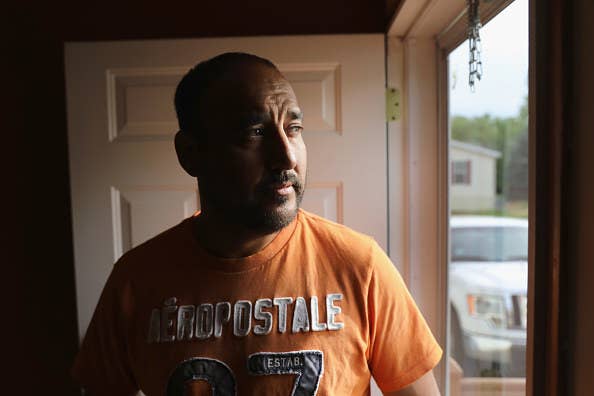 In late April, Arturo Hernandez-Garcia sat inside an immigration detention center in Colorado facing deportation and the likelihood of missing his daughter's high school graduation.
He likely would have been deported if not for the introduction of two private immigration bills in his name by members of Congress that got him out of detention and delayed his deportation for two years, with more than enough time to see his daughter walk across the stage.
"I didn't think I'd be able to get a private bill, but I got lucky, thanks to God," Hernandez-Garcia, who garnered national media attention when he sought sanctuary inside a Denver church in 2014, told BuzzFeed News. "At the same time, it's sad because so few of us have that privilege and opportunity and there's a lot of people who could use them."
Private immigration bills have for years been a rare tactic used to help undocumented immigrants who had exhausted all other avenues to legalize their status, temporarily delaying their deportation through a stay of removal.
As of late June, there were 31 of the private bills in Congress delaying deportation for 47 listed individuals. However, that total doesn't include a House bill for an unspecified number of immigrants who were aboard a boat that crashed on the shores of New York in 1993.
The bills often don't pass, but lawmakers can reintroduce the legislation as a way to continuously delay someone's deportation.

But all of that is set to change under a clampdown by US Immigration and Customs Enforcement.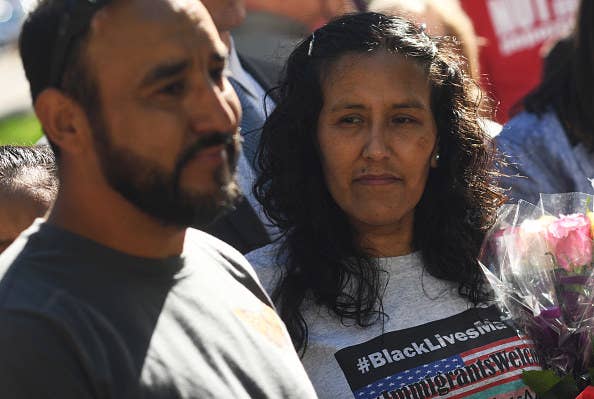 In the past, ICE would grant a stay of removal when it received a written request for an investigative report on a person who had a private immigration bill introduced in their name. The delay on deportation would usually remain in place until Congress took action on the bill, or adjourned without taking it up. In some cases, members of Congress would introduce a bill every session to restart the process and stop someone's deportation.

But in May, ICE issued a letter saying it was changing how it treated the private bills because they could prevent the agency from detaining people who fall under Trump's new deportation priorities, effectively including all of the estimated11 million undocumented immigrants in the US.
ICE will now only delay someone's deportation if the chair of the House or Senate judiciary committees, or an appropriate subcommittee, makes a written request independent of any request for an investigative report, which no longer triggers an automatic delay in deportation.
The agency will also not grant someone more than one stay of removal, and the deportation delay will be limited to six months, with a possible 90-day extension. ICE said it will also deport beneficiaries of the private bills if they discover "derogatory information" about them.
Acting ICE Director Thomas Homan told reporters in May that the change in policy started under the Obama administration in November, after the agency noticed many of the private bills were not enacted and yet continued to be introduced.
"The system was being abused at some point and I think when you got zero enactments in several years that says something else about the system," Homan said. "When a federal judge makes a decision and orders them removed from the country, that decision needs to mean something. Our job is to execute it."
However, senators Dianne Feinstein and Dick Durbin said the private immigration bills were an essential safety net used by Democrats and Republicans for small and critical cases, and that any change should be made in consultation with Congress.
"This administration has already demonstrated a willful disregard for the Constitution's separation of powers in the name of the president's deportation agenda," they said in a joint statement. "For [the Department of Homeland Security] to threaten to deport a handful of immigrants before Congress can act to protect them shows just how far this administration will go."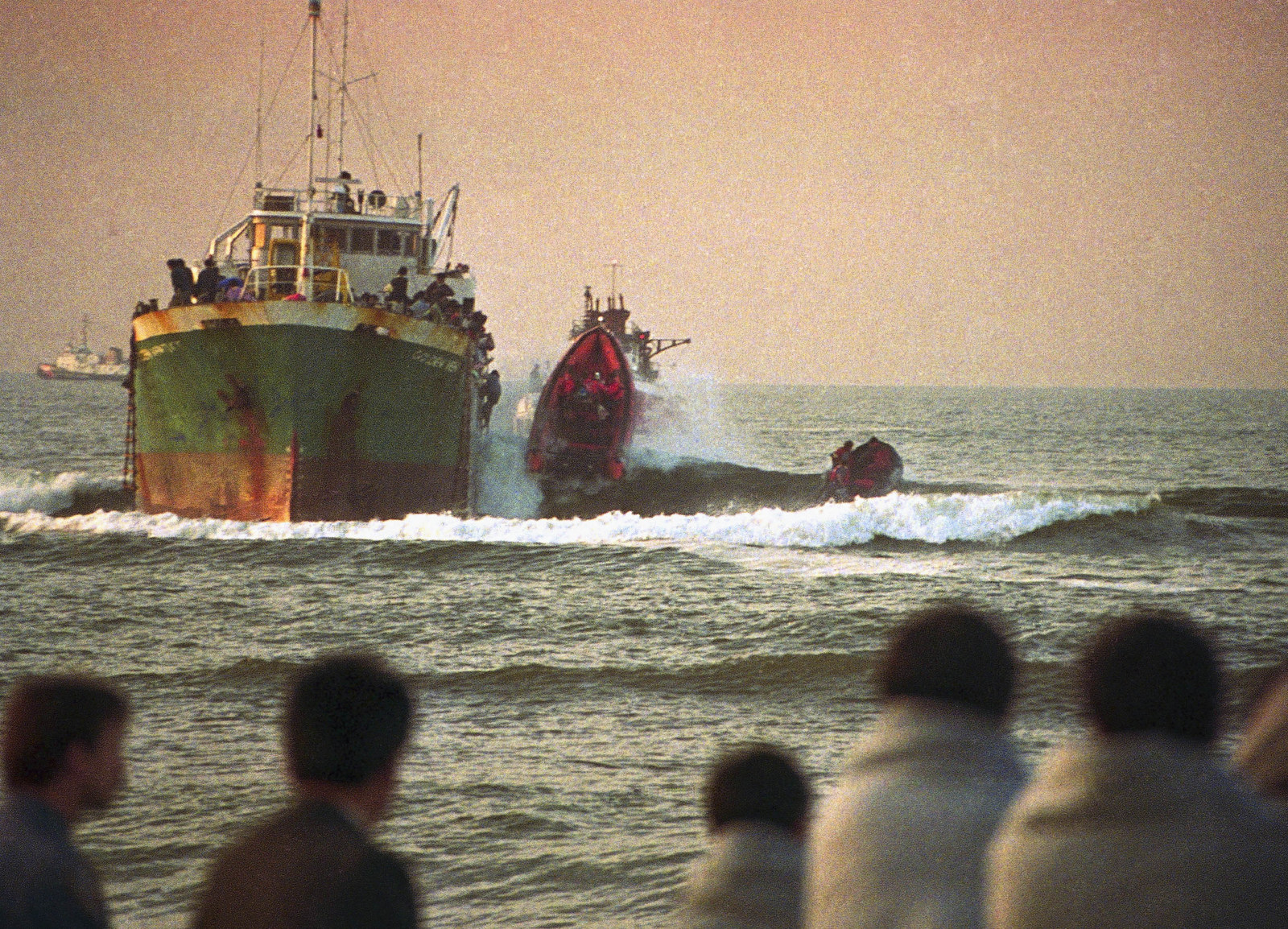 Tom Jawetz, vice president of immigration policy at the Center for American Progress, said he was surprised to hear that the administration would go after such a small group of people using a tool of last resort.

"This just further evidences the unprecedented and aggressive way in which this administration views the issue of immigration," Jawetz told BuzzFeed News. "The very fact that the private immigration bill process affects so few people makes their special effort to destroy the process so noteworthy."
Jawetz pointed to the case of Corina Turcinovic, a French national, who would have been deported in 2008 had it not been for Democratic Rep. Dan Lipinski of Illinois, who introduced a bill for her. Turcinovic entered the US legally in 1990 after her then-fiancé Maro Turcinovic was paralyzed after being hit by a car. She married him and cared for him for 14 years until he died.
Lipinski's office said Maro Turcinovic was pursuing his US citizenship but was unable to visit an immigration office to be fingerprinted because of his paralysis and so it fell through, leaving his wife without a way to apply for permanent legal status.
Jawetz blamed Maro Turcinovic's inability to get fingerprinted on a government error, and said the bill was a way for Congress to right a situation that current laws couldn't fix.
"A lot of these cases, like this one, involve government error," he added.
In the case of Maha Dakar, Republican Steven Chabot of Ohio introduced a private House bill in 2007 to keep her from being deported to Jordan without her family, including four US citizen daughters who would have had to choose between staying in the US with their father, or going with their mom. In a statement that year, Chabot said Dakar's husband, Bassam Garadah, was considered a "stateless" Palestinian and that immigration officials could not find a country that would accept him. Dakar has a Jordanian passport and could return there, but the nation would not allow her husband to enter with her.
Greg Chen, director of government relations at the American Immigration Lawyers Association, said this policy indicates to him that the Trump administration is fully carrying out its promise to deport any undocumented person without regard to any priorities.
Chen said he's also concerned that under the new policy, most cases are not going to be able to get a full review in the nine months immigrants are able to delay their deportations.
"The real question here is whether ICE will really be deporting these individuals who have such compelling cases?" Chen told BuzzFeed News. "Will ICE really carry out what is an incredibly harsh punitive policy when there's a member of Congress who has taken the time to ask them to please take another look at the case?"
Even so, ICE's move won't stop Democratic Rep. Gene Green of Texas, who introduced private legislation in 2007 for Enrique Soriano, an undocumented father who faced deportation, and Areli Soriano, a sister of a US-born soldier who was killed in Iraq, according to the Houston Chronicle.
Green said he intends to continue to reintroduce the legislation until lawmakers can figure out a way for Army Pfc. Armando Soriano's father and sister to legalize their status.
"I think our country is a better country than to try to deport the father of someone who died in our military," Green told BuzzFeed News.
Another bill from Republican Rep. Christopher Smith of New Jersey is for a group of undocumented immigrants from China whose vessel, the Golden Venture, ran aground off Queens in 1993. Nearly 300 Chinese immigrants were aboard the boat when it crashed after 120 days at sea into a sandbar several hundred yards from shore — at which point the passengers started jumping into the chilly Atlantic waters because human smugglers told them they could apply for political asylum if they set foot on US land, The New Yorker reported.
Danielle Radovich Piper, chief of staff for Democratic Rep. Ed Perlmutter of Colorado, who introduced one of the bills for Hernandez-Garcia, said it's just another move by the Trump administration to make a small number of undocumented immigrants deportable.
"It's unfortunate because many of these cases, like Arturo, are not criminals. They clearly don't have status but that's part of the broader comprehensive immigration problem we have," Piper told BuzzFeed News. "They're hardworking folks giving back to community and many of them have at least one or two children who are US-citizens."
Hernandez-Garcia is continuing with his life — working and looking after his daughters, one of whom is a US citizen — but said he feels guilty when he thinks about the people he met in detention in April.
"They're taking all of the tools we have to be able to defend ourselves," he said. "Every day we have fewer legal recourses to stay and fight our cases."