President Obama Meets Privately With Families Of San Bernardino Terror Victims
The president stopped Friday night in California to meet privately with victims of the deadly terror attack while on the way to Hawaii for a holiday getaway.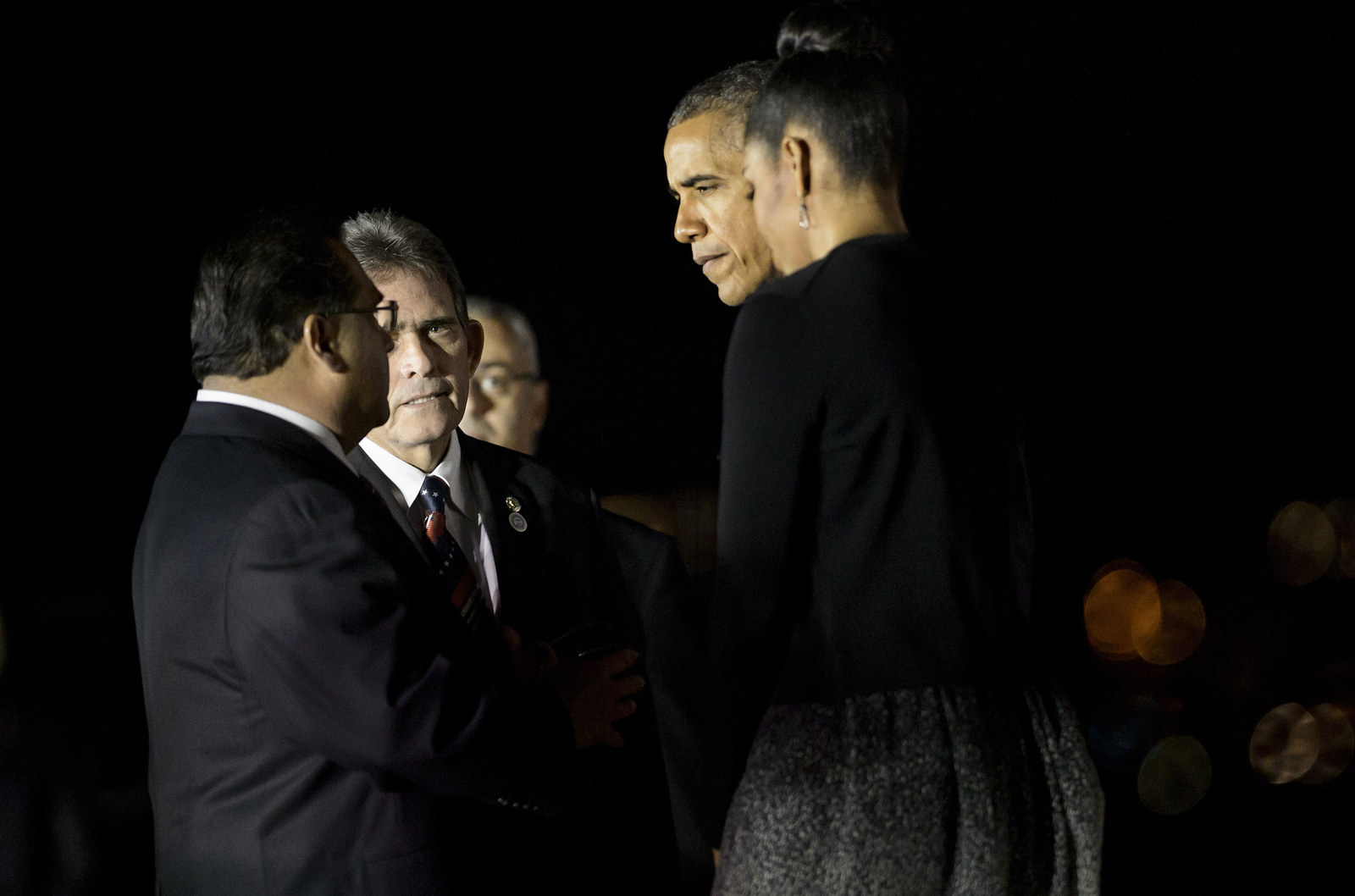 SAN BERNARDINO — President Obama arrived in Southern California to meet with families of victims killed in the deadliest terror attack on American soil since 9/11 Friday night.
Visiting the city for the first time since Syed Rizwan Farook and his wife, Tashfeen Malik, stormed the Inland Regional Center on Dec. 2 and opened fire, killing 14 people and injuring 22 others, Obama met privately with family members of victims and first responders.
The president arrived at San Bernardino International Airport around 7:40 p.m., stopping in California on the way to Hawaii for his family holiday getaway. Obama and his wife, Michelle, then took a motorcade to Indian Springs High School, where he was to meet with victims' families. Cheering crowds and a handful of protesters lined the route as the president drove by.
The president appeared somber and spoke softly after his extended meeting with the families of the victims. After speaking with the families, the president spoke with a group of area first responders and law enforcement professionals, including individuals who responded to the incident, and thanked them for their service.
Speaking after the meeting, Obama said described the 14 victims of the shooting as people who were "extraordinarily proud of the work they were doing to keep people healthy and safe" in their community.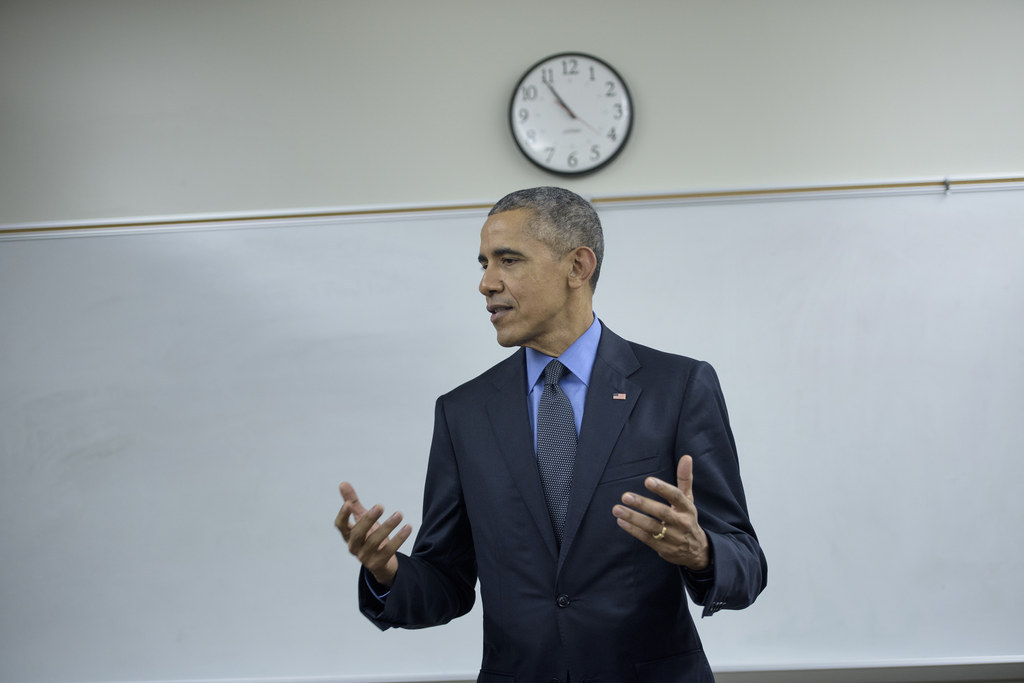 "As we go into the holiday season, even as we are vigilant about preventing terrorist attacks from happening, even as we insist that we can't accept the notion of mass shootings in public places and places of work and worship, we have to remind ourselves of the overwhelming good that exists out there.

"And we met some of these folks. Despite the pain and the heartache that they're feeling, they could not have been more inspiring, and more proud of their loved ones, and more insistent that something good comes out of this tragedy. And many of them are already taking initiatives to reach out, to speak out on behalf of community and tolerance and treating people with respect. Many were interested in how we can prevent shootings like this from happening in the future.

"It was a reminder of what's good in this country. And I hope that's something that gives all Americans a sense of pride and a sense of hope as we go into our celebrations of our faith and our families and our country."
Obama's visit came on the same day Gov. Jerry Brown declared a state of emergency for San Bernardino County, paving the way for more government resources as the recovery continues.
James Ramos, chairman of the San Bernardino County Board of Supervisors, who greeted Obama at the airport, told BuzzFeed News the president expressed his sadness for the community after the attack.
"The president's visit here is very welcoming here in San Bernardino County to show his compassion and to the families still going through this horrific event," Ramos said. "There are still families who are burying their loved ones."
Responding to criticism from some in the community who said Obama should have visited sooner, Ramos said, "I think he's here now."
Obama "expressed his deepest, sincerest apologies for the families but also said it was a time to keep prayers coming to San Bernardino, of all faiths," he said.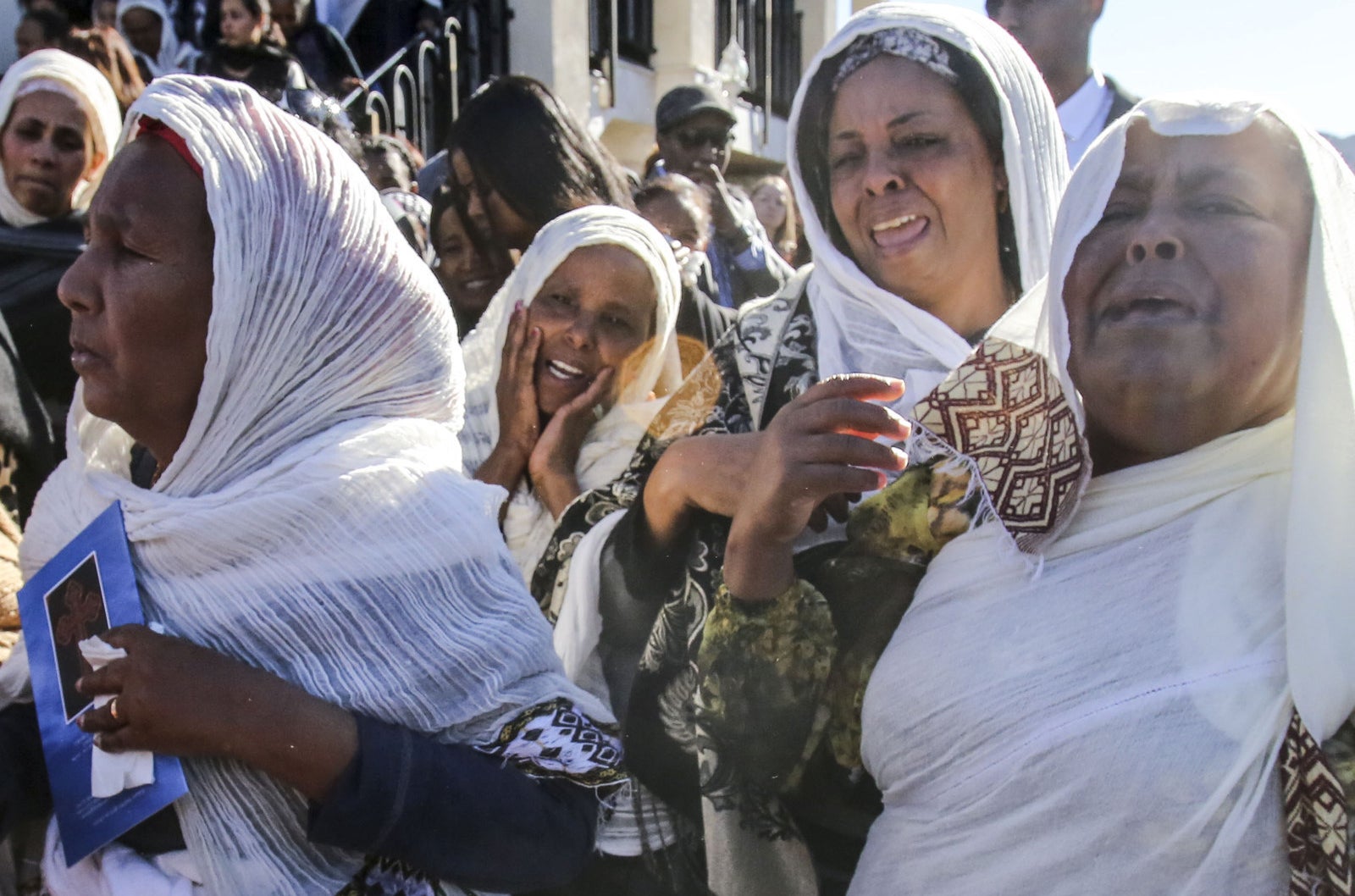 Rep. Pete Aguilar (D-San Bernardino) said in a statement that he welcomed Obama's visit in his role as Healer in Chief.
"As we mourn those lost and start to rebuild, it is important to have our president here to bring comfort to the family members of the victims and to our community," Aguilar said.
But that enthusiasm was not shared across the board, particularly among local residents and politicians, who felt the tragedy was politicized by the Obama administration or met with muted response — too little, too late.
San Bernardino Supervisor Curt Hagman called on the president to also meet with the families of the wounded and first responders at the scene.
"Wounded members of the San Bernardino County family and the first responders who saved them from further harm also deserve the president's time," Hagman said. "This is an opportunity for unity and healing at the highest level and I call upon President Obama to be more inclusive with his meeting."
Hagman offered his assistance, as well as his staff, to bring the families of the wounded and first responders to the meeting.

"President Obama should take this opportunity to express the gratitude of the American people to these heroes face to face," Hagman said.
Responding to a comment on Facebook that he is using the opportunity to be decisive and political, Hagman said he spoke out because he heard from families of the wounded who felt abandoned by the Obama administration.
"Instead, we all witnessed how the President turned their grief a political issue and used a terrorist attack to promote his agenda on gun control," Hagman said on Facebook. "This was a lost opportunity to set an example and truly show support for a community that has been shaken by the recent attack."
Hagman didn't respond to a BuzzFeed News request for comment.
Jaime Newsome, a 39-year-old San Bernardino resident, said she was glad the president visited the community.

"I'm happy he's here because he's showing support for San Bernardino which we need," she said. "It's just awful that a tragedy had to happen for him to come to San Bernardino."
Newsome said she hoped Obama will help push for stronger gun laws that would make it harder for people to get access to assault rifles.
"There are so many tragedies occurring related to guns. We need gun control," she said. "I know it's not the guns that are bad, it's the people who are bad but do you really need an uzi?"