Powerball Mania Too Much To Resist For Many As Jackpot Hits $1.5 Billion
"I know my odds of winning are one in a million, but you have to have faith in God."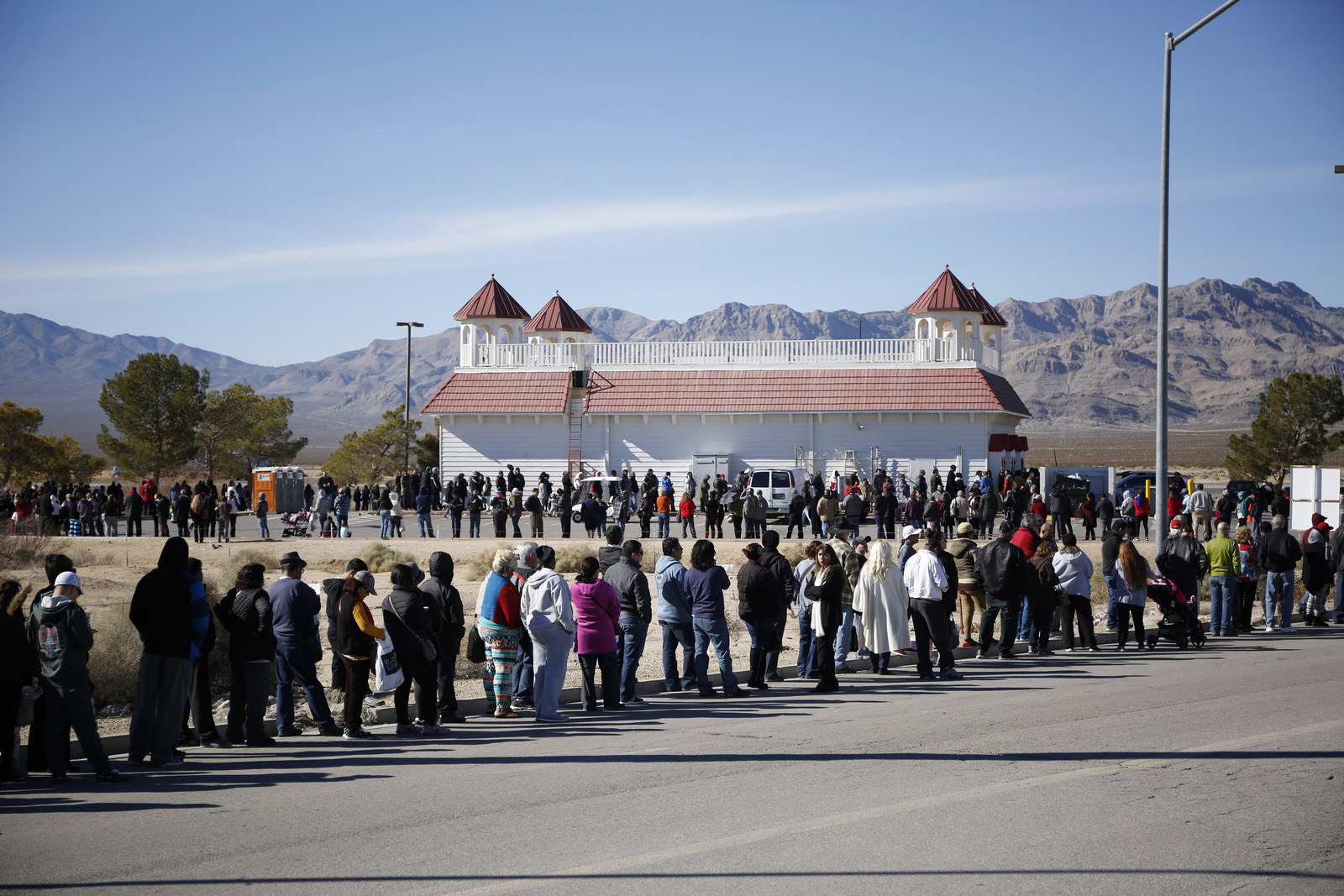 With the Powerball jackpot at an all-time record $1.5 billion, even those who hardly gamble found the shot at instant wealth too alluring to resist as they got their tickets hours before the drawing on Wednesday.
The potential of winning such a wildly large jackpot also prompted dreams of what could be done with all that money — a $930 million cash payout as of Wednesday afternoon.
Among them was Adriana, who handed over $2 to a cashier at John's Liquor in South L.A. If she won, she said, she'd buy a four-bedroom home in Southern California for her family.
"Being able to afford to own my own home would be a dream for me and my family," said Adriana, who asked that BuzzFeed News not use her full name.
She would also donate part of her winnings to St. Jude Children's Research Hospital and Operation Smile, a nonprofit that does cleft lip and palate repair surgeries.
"There are so many kids battling cancer and it breaks your soul when you see them," the 55-year-old Los Angeles resident said.
But it's more personal for Adriana, who is also battling uterine cancer. In a low whisper followed by tears, she said her prognosis was bad and only her immediate family members knew.
If she does win, Adriana said, she hopes to make a difference in the lives of kids who, like her, are battling the disease.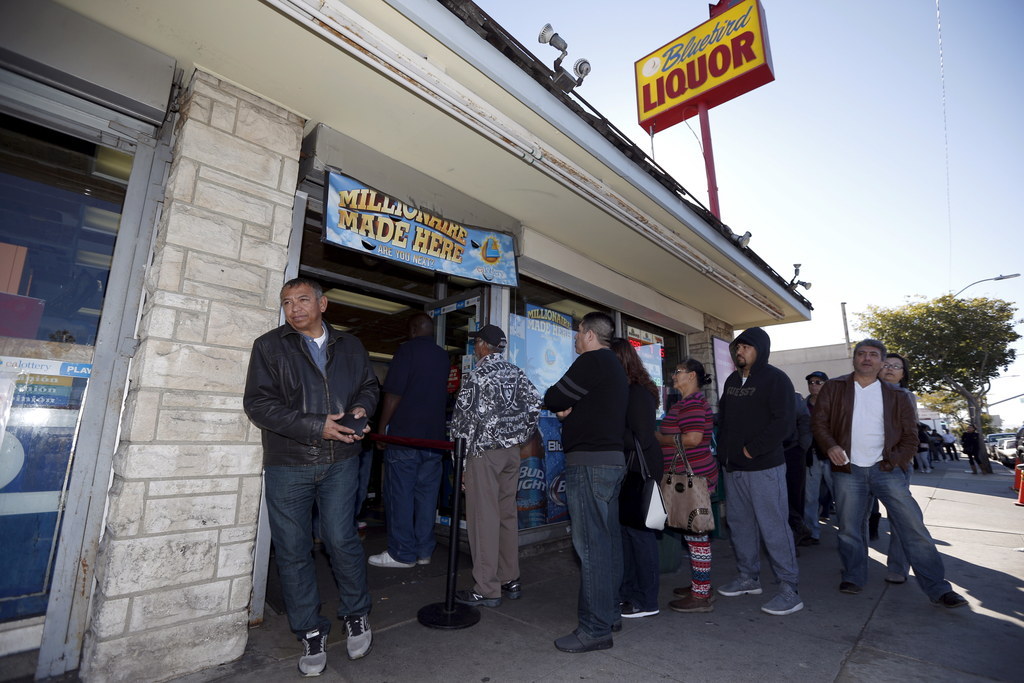 "I know my odds of winning are one in a million, but you have to have faith in God," Adriana said.
Michelle Young, also in South L.A., purchased $12 worth of Powerball tickets, for herself, her mother, and her friend. She usually only plays when the jackpot is huge.
"It's fun to imagine what you would do with the money — you just have to make sure you don't get your hopes too high," the 25-year-old told BuzzFeed News.
The odds of winning the Powerball jackpot are about 1 in 292 million, and 87% of all ticket number combinations had been sold by Wednesday evening, California Lottery spokesman Alex Traverso told BuzzFeed News. Traverso didn't expect 100% of the number combinations to sell, but added that he would be "shocked" if there wasn't a winner.
"I think it's time and I think we're going to see a winner," he said.

If no one wins Wednesday's drawing, the jackpot for Saturday's drawing will reach $2 billion.

But that did not dampen the dreams and eternal hope of the thousands of people who waited in long lines at retail locations across the U.S., some using a strategy, others leaving it to computer generation.
At a convenience store in Central L.A., where a small line had formed Wednesday afternoon, a clerk told BuzzFeed News one person purchased 17,800 tickets, or more than $35,000 worth, at the shop.

Young and her friend got quick picks, noting that she had read somewhere that her odds are better that way. Her mother, however, used birthdays and lucky numbers.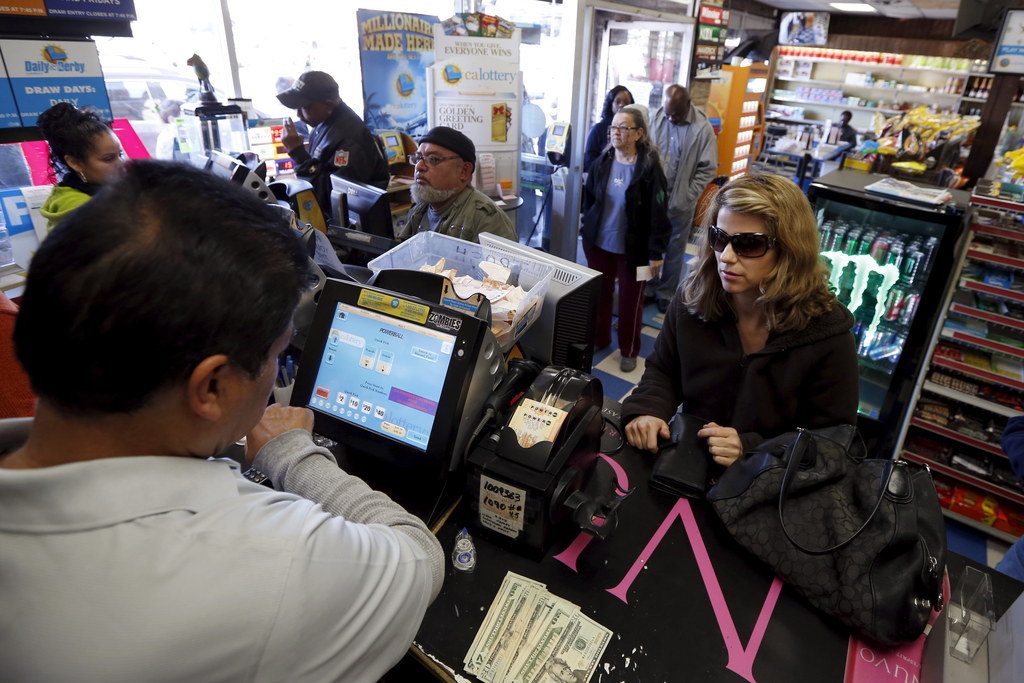 Ali Musese felt as if luck was calling out to him on Wednesday. As the 28-year-old waited for Kj's Bike Shop to open, he walked around Koreatown and found a $10 bill on the sidewalk. He'd never played the lottery, but figured he had nothing to lose and bought two Powerball tickets at a smoke shop.
"Why not take a chance? Luck is what helped me find the $10," Musese said.
The St. Cloud State University alum said he would use the money to pay off his student loans and donate half of his winnings to charity.

Oscar Lanizales, 55, had bigger dreams for any Powerball winnings.
"I don't know, man, I'd buy my country, Honduras, if I won," Lanizales said.
His track record with the lottery did not appear promising. Lanizales has been playing the lottery for 15 years, but the most he's ever won is $10. But on Wednesday, he was going to different liquor stores in Los Angeles in an effort to possibly increase his odds.
"We're all trying to become millonarios," Lanizales said.
Young, though, had a message for him and everyone else entering the drawing: "I'm going to win, so don't bother."