Pope Francis Speaks Out Against The Inhumane Treatment Of Immigrants In Mexico
In a letter recently made public, Pope Francis commended the work of students in Arizona who cross the border to help migrants making the trek towards the United States.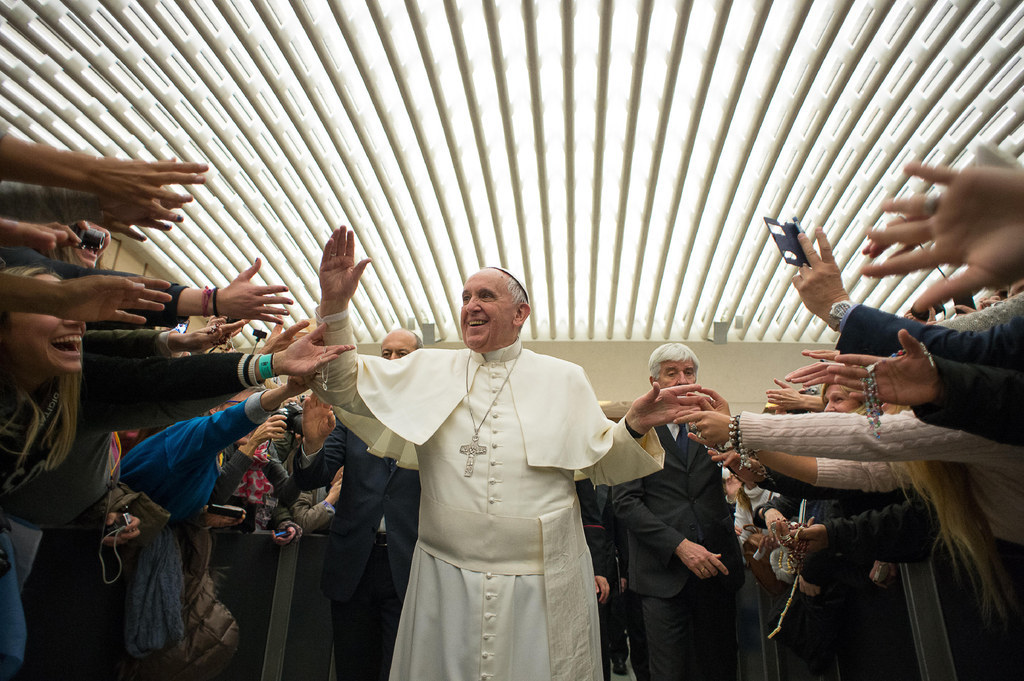 In a letter to a group of students working with migrants at the U.S.-Mexico border, Pope Francis lauded their work and spoke out against the inhumane treatment of immigrants.
Francis was responding to letters and a video he received from Rev. Sean Carroll and students in Nogales, Arizona, documenting the work they do through the Kino Border Initiative.
"These young people, who have come to learn how to strive against the propagation of stereotypes, from people who only see in immigration a source of illegality, social conflict and violence, can contribute much to show the world a Church, without borders," Francis wrote.
"A church that extends to the world the culture of solidarity and care for the people and families that are affected many times by heart-rending circumstances."
The letter was dated Dec. 19 and published recently by the Kino Border Initiative.
Carroll told BuzzFeed News the entire group was deeply moved by the letter, in particular when Francis said their efforts touched his heart with hope.
"It was an emotional experience," Carroll said. "The pope really affirmed the work these students at Lourdes Catholic School were doing."
The students cross the border into Mexico to feed and clothe migrants at a shelter and outreach center run by the Kino Border Initiative.
Carroll said he hopes Francis will visit the border in the near future.
Pope Francis previously made comments about wanting to enter the United States via the Mexican border during a September trip. However, the plans fell through due to scheduling conflicts.
He is expected to address a joint meeting of Congress on Sept. 24, making Francis the first pontiff to do so, NPR reported.