Police In Washington Fatally Shot Mexican Immigrant Up To 6 Times, Official Says
The shooting was one of two officer-involved fatalities of immigrants in the U.S. that has drawn criticism from the Mexican government.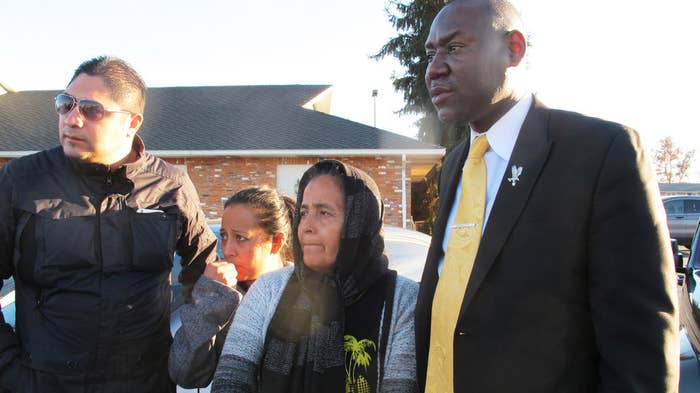 Authorities Wednesday said a 35-year-old unarmed Mexican immigrant killed in a controversial police shooting in Pasco, Washington, was struck five to six times after officers fired a total of 17 rounds.
Kennewick Police Sgt. Ken Lattin, spokesman for the Tri-City Special Investigations Unit that's looking into the incident, said at a news conference that Antonio Zambrano-Montes was not struck in the back during the deadly Feb. 10 encounter captured on video.
Zambrano-Montes had allegedly been throwing rocks at passing cars in an intersection before police arrived. Two officers who responded were allegedly struck.
One video shows Zambrano-Montes, who was undocumented, then run from police, turn around and move his arms before being shot by the officers.
It's not known if Zambrano-Montes had a rock in his hand when he was shot, but Lattin said one was found near his body.
The three officers have not been interviewed by the investigative unit, Lattin said, adding they would be questioned at the end of their inquiry.
According to the Tri-City Herald, Zambrano-Montes was not fluent in English, but none of the three officers who shot him were certified Spanish speakers.
At a new conference last week, Lattin said it was possible Spanish commands were given by officers, but it was unknown until investigators reviewed dash cameras and video recordings.
The officers involved in the shooting were not wearing body cameras, Lattin said.
He also assured the public that the investigation would be fair and thorough.
"It does not matter what your skin color is," Lattin said. "It does not matter what your legal status is in this country."
Zambrano-Montes was also buried Wednesday by his family, who have retained attorney Benjamin Crump to represent them. Crump has also represented the families of Michael Brown — shot and killed by a police officer in Ferguson, Missouri — and Trayvon Martin, a 17-year-old African American who was fatally shot by George Zimmerman in Florida.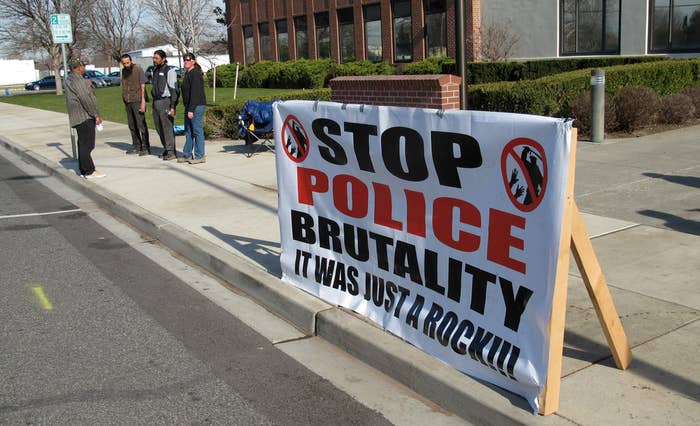 The shooting of Zambrano-Montes, captured in a graphic video, sparked protests and discussions about the relationship between the Pasco Police Department and it's Latino residents.
Pasco is about 57% Latino, according to the most recent Census figures.
The recent fatal police shootings of Zombrano-Montes and a man in Grapevine, Texas, has drawn the criticism of the Mexican government. Both men were Mexican natives.
The Dallas Morning News reported that a Grapevine police officer shot Rubén García Villalpando on Friday.
Police said dashboard camera footage shows a man ignoring officer's instructions and approaching the squad car before being fatally shot after a brief pursuit.
Footage from Grapevine Police Officer Robert Clark's dashboard camera shows Villalpando walking towards the cruiser with his hands up despite police ordering him to stop, department spokesman Sgt. Robert Eberling told the The Dallas Morning News.
In a statement said, Mexico's Secretary of Foreign Relations expressed "strong condemnation" of Villalpando's death.
Critics said the shooting was yet another show of disproportionate lethal police force that erodes the trust people should have in local authorities.