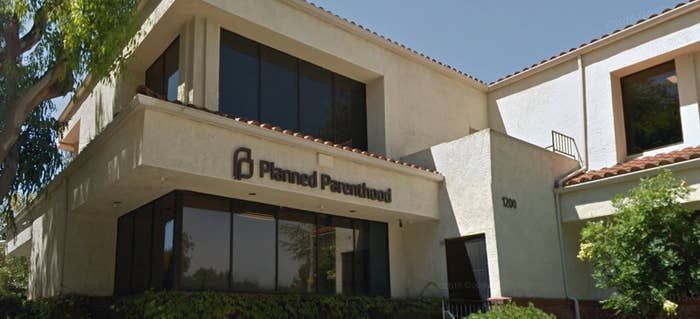 A 24-year-old man suspected of carrying out an arson attack in October at a Planned Parenthood facility in Southern California has been arrested, authorities said Tuesday.
Alvaro Perez of Oxnard, California, was arrested on suspicion of arson, the Ventura County Sheriff's Office said. Investigators believe the attacks stemmed from an on-going domestic feud and not because of extremist views.

For months police had been searching for someone believed to have broken a window and set fire to the Planned Parenthood in Thousand Oaks, California. A sprinkler system quickly extinguished the flames but the facility sustained significant water damage as a result.

At the time of his arrest, Perez was already in police custody for other unrelated offenses, including, violation of a domestic restraining order, domestic-spousal battery, and illegal possession of a firearm, authorities said.
Perez could face three to 10 years in state prison if convicted.
Shortly after the fire, Ventura County Sheriff's Cpt. John Reilly said someone wearing a mask, dark hoodie, and armed with a rock, broke a window at the Planned Parenthood facility on Sept. 30. The assailant then threw an accelerant, likely gasoline, inside the building and started a fire.

Perez was believed to have acted alone and was captured on surveillance footage, Reilly said.
About 30 days before the attack, someone threw a rock at the same Planned Parenthood building at night, causing little to moderate damage, Reilly said. No one was hurt in either attack.
"There's no evidence to suggest they're connected," Reilly said.
The attack occurred as Planned Parenthood faced greater scrutiny after hidden videos were released in the summer by an anti-abortion group. The highly edited footage accused Planned Parenthood of illegally harvesting and selling tissue from aborted fetuses, something the organization has strongly denied.
Jenna Tosh — the chief executive of Planned Parenthood of Ventura, Santa Barbara, and San Luis Obispo Counties — said in a statement said they were working to assess and repair the damage in order to reopen as quickly as possible.
"These acts of violence are unacceptable and they will not be successful," Tosh said.
Tosh said the Thousand Oaks Health Center provides health care to more than 7,000 patients. Most of the services are "lifesaving preventive care like cancer screenings, birth control, and sexually transmitted infection testing and treatment."

California Attorney General Kamala D. Harris said Friday the attack was a serious threat to public safety.
"Patients and health providers have the right to receive care and provide services in a safe environment," Harris said in a statement.