Suspect In Fatal Shooting Of Oakland Muralist Charged With Murder
Antonio Ramos was shot in September while painting a mural in a freeway underpass. The gun used was reportedly stolen from a federal agent's car in San Francisco.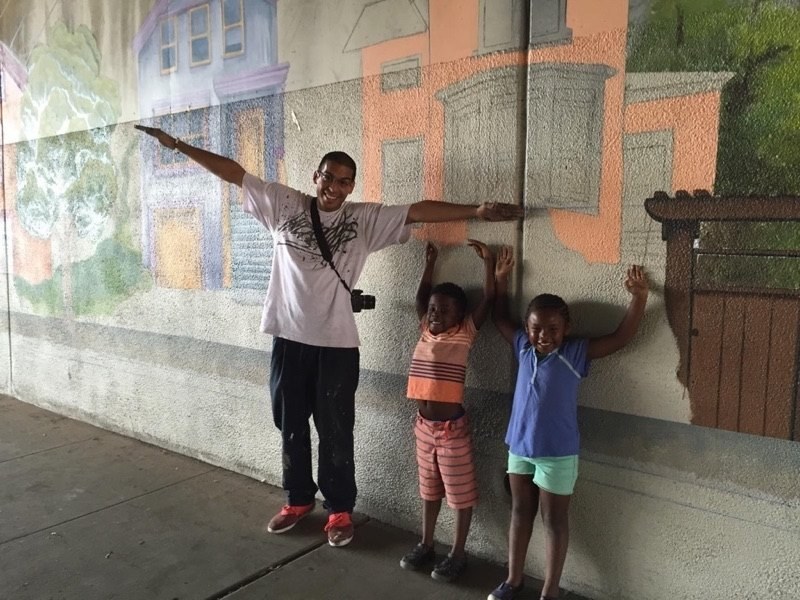 California authorities have arrested and charged a 20-year-old man in the murder of an Oakland artist who was gunned down while working on a mural on a freeway underpass in September.
Marquise Holloway was charged with the murder of Antonio Ramos as well as multiple counts of robbery, the Oakland Police Department said in a statement. At his arraignment Tuesday Holloway shouted "Fuck that! Fuck that!" as he thrashed in an enclosed area, SF Gate reported. He was dragged out of the courtroom by officer.
Ramos, 27, was shot last month in Oakland and was pronounced dead at a local hospital, police said. His death was mourned by family, friends, and Oakland's artist community.
KPIX-TV reported that the gun Holloway used was stolen from a U.S. Immigration and Customs Enforcement agent's car in San Francisco.
In a statement to BuzzFeed News, ICE said a duty weapon was stolen Sept. 13 in San Francisco from a car being used by one of their officers. Officials with the immigration agency declined to confirm the agent's gun was used to kill Ramos.
The report was reminiscent of the San Francisco Pier shooting of Kathryn Steinle, in which the gun used in the fatal shooting was stolen from a federal agent's car in a burglary near downtown San Francisco.
Ramos was working on a piece for the Oakland Super Heroes Mural Project. The mural asked West Oakland Middle School students to reimagine themselves as superheroes that solve problems in their communities.
Javier Rocabado took the students' ideas and designed the 4,000 square foot mural. Rocabado told the San Francisco Chronicle that he was on scaffolding above Ramos when he was shot. Ramos had asked the assailant what he was doing several times before the shooting.
"It was a random case of senseless violence," Rocabado told the newspaper.
A You Caring account was set up to help Ramos' family pay for his funeral costs.