A group of women performed an a cappella version of a song titled "Quiet" at the Women's March in Washington, DC, and a bystander's video of them is going viral.
Los Angeles singer MILCK wrote the song as a way to heal from physical and sexual abuse, as well as depression and anorexia. When Donald Trump was elected president despite how he spoke about women, like saying he grabbed them "by the pussy," MILCK thought the song would resonate with listeners.
"Then I thought it would be really powerful if there was a group of women singing it together," MILCK told BuzzFeed News.
She reached out to several people and quickly heard back from a cluster of singers from different cities, including the Capital Blend and the GW Sirens in DC, and other people from Los Angeles and New York who were going to the Women's March.
They practiced online through Skype and only met in person two days before the march.
"Everyone was scattered, so I couldn't really control it, all I could do is give the music I wrote and recordings to each girl," MILCK said. "At the end of the day, all I could do is relinquish control and trust people."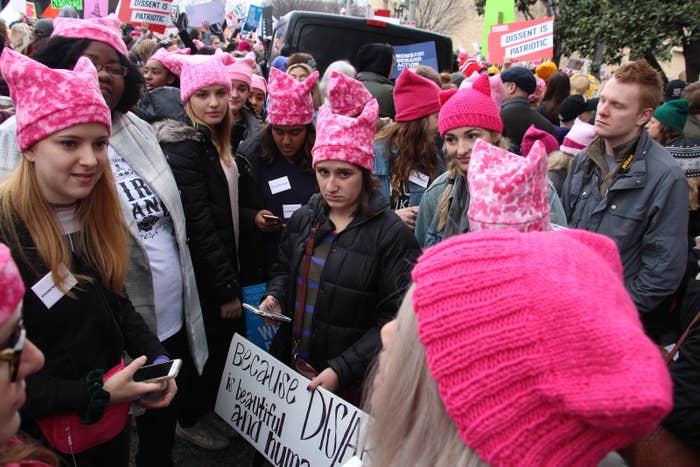 Alma Har'el, a Los Angeles-based award winning director who happened to come across the group of singers as she was trying to get out of a packed area, posted the video that went viral.
Har'el, best known for her documentary Bombay Beach, told BuzzFeed News her phone had died hours before, but miraculously turned on when she heard the women singing.
"I started filming and I was just standing there crying, I couldn't stop," Har'el told BuzzFeed News.
Har'el couldn't post the video to her Facebook until right before she boarded her flight back to Los Angeles. By the time she landed, the video had more than 30,000 views.
"It's beautiful, the sentiment of the song aligns with what so many people have been feeling for years, but especially during this election," Har'el said. "The most important thing for [the Trump administration] to realize is that we're not going to go away and we're not going to keep quiet."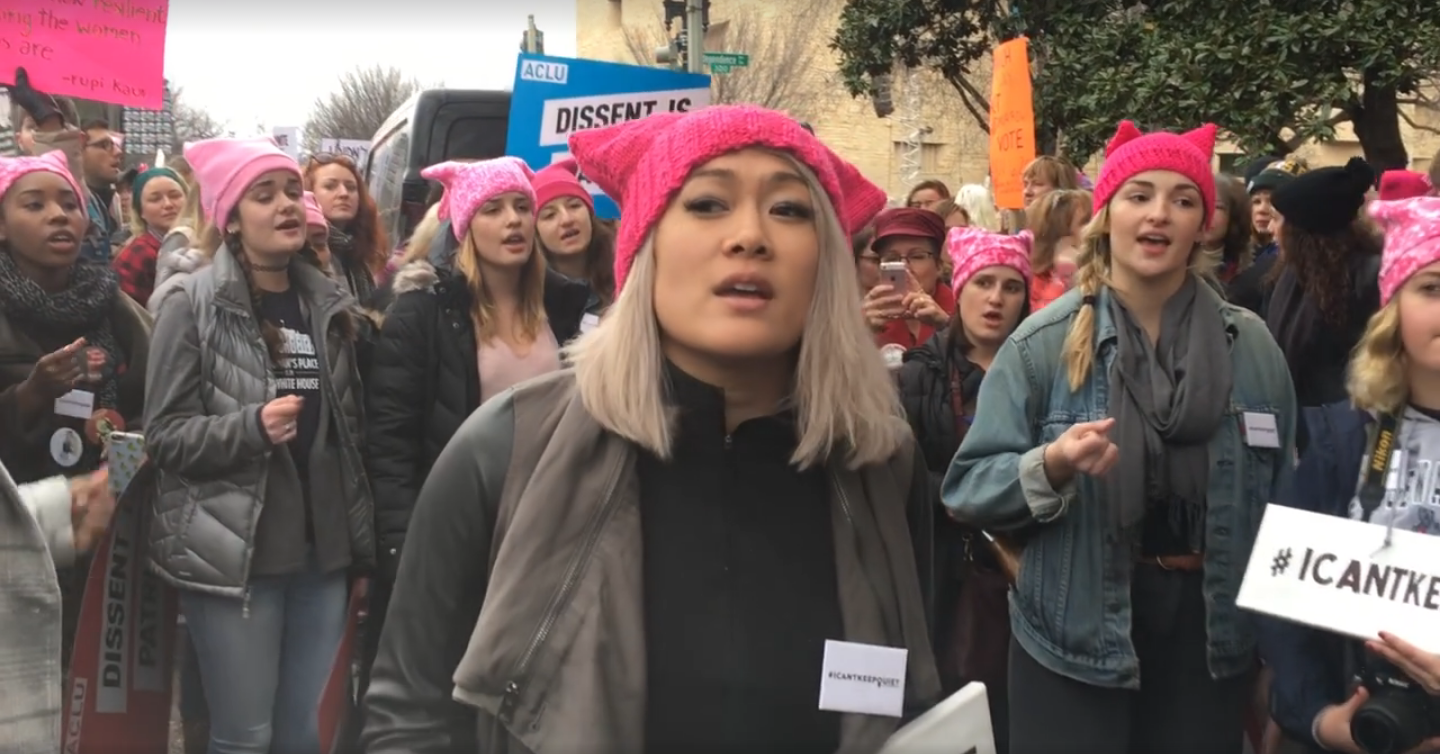 A lot of people called the song the anthem of the Women's March movement.
"We are the song rising in the twilight. Sing it once more, #ICantKeepQuiet. A #WomensMarch anthem," one Twitter user wrote.
"CHILLS!!! Amazing song! & im with you! #Icantkeepquiet no more! Never again!" another wrote.

For now, MILCK is getting ready to post the lyrics and recordings online for others to use. She's gotten requests from choir groups as far as Australia and Belgium.

And she's still surprised at all the attention the performance is getting.
"I'm excited to see what happens once I send them my music. I really just want people to use it to get what they need to heal right now," MILCK said. "The lesson I learned today is that when people are authentic, they will find a place in this world."