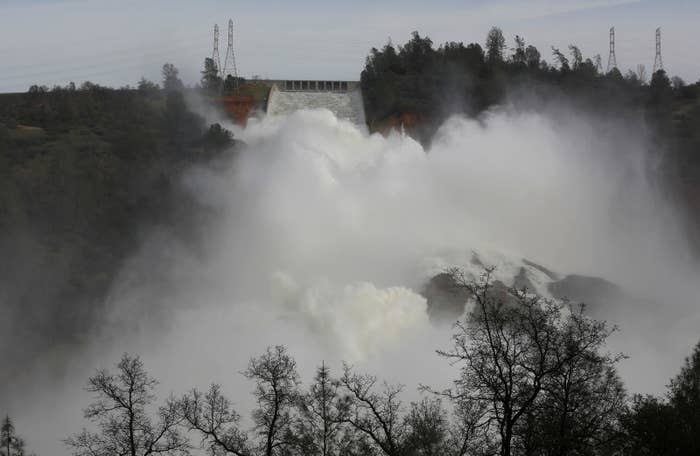 Evacuation orders for nearly 200,000 people in danger of being flooded out by the tallest dam in the US were told they can return home, even as officials called for continued vigilance.
The emergency spillway holding back Lake Oroville in Northern California suffered severe erosion on Sunday, prompting fears that the structure would fail and setting off evacuation orders for low-lying communities below.
Butte County Sheriff Kory Honea on Tuesday said the evacuation orders were being reduced to evacuation warnings and told residents to be ready, especially with more rain on the way.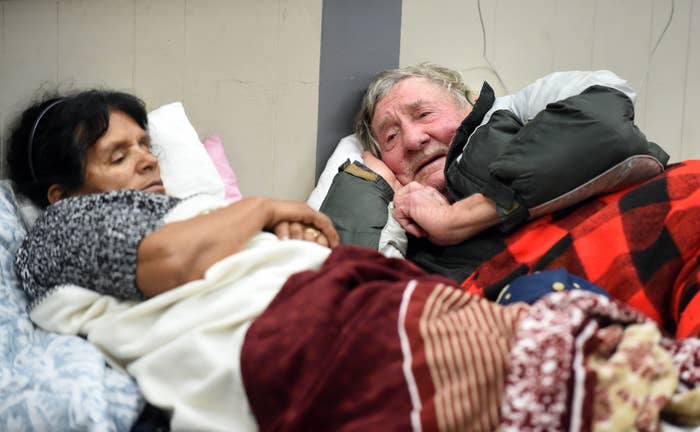 "This allows people to return to their homes, allows people to return to their businesses," Honea said. "But we're telling them they have to be vigilant, have to pay attention to what's going on, and there's the prospect that we could issue another evacuation order if circumstances change and risk increases."
Officials had been releasing 100,000 cubic feet per second of water to draw the lake down by 50 feet and prevent a potentially massive wall of water from pouring into surrounding communities.
Nearly 200,000 people were evacuated Sunday from areas around Oroville Dam in Northern California. The evacuations came after officials discovered a massive hole was discovered in the dam's emergency spillway.

"Thousands of lives were protected from the looming prospect of catastrophic failure of the emergency spillway," Honea said.

Bill Croyle, acting director of the California Department of Water Resources (DWR), said that the water being drawn out of the lake over the last two days had dropped its levels to 12 feet below the top of the spillway.
The reservoir level was at 887 feet and crews were working to get it back down to 850 feet.
"As a whole we have addressed the concerns we identified a couple days ago," Croyle said. "The erosion threat has been addressed."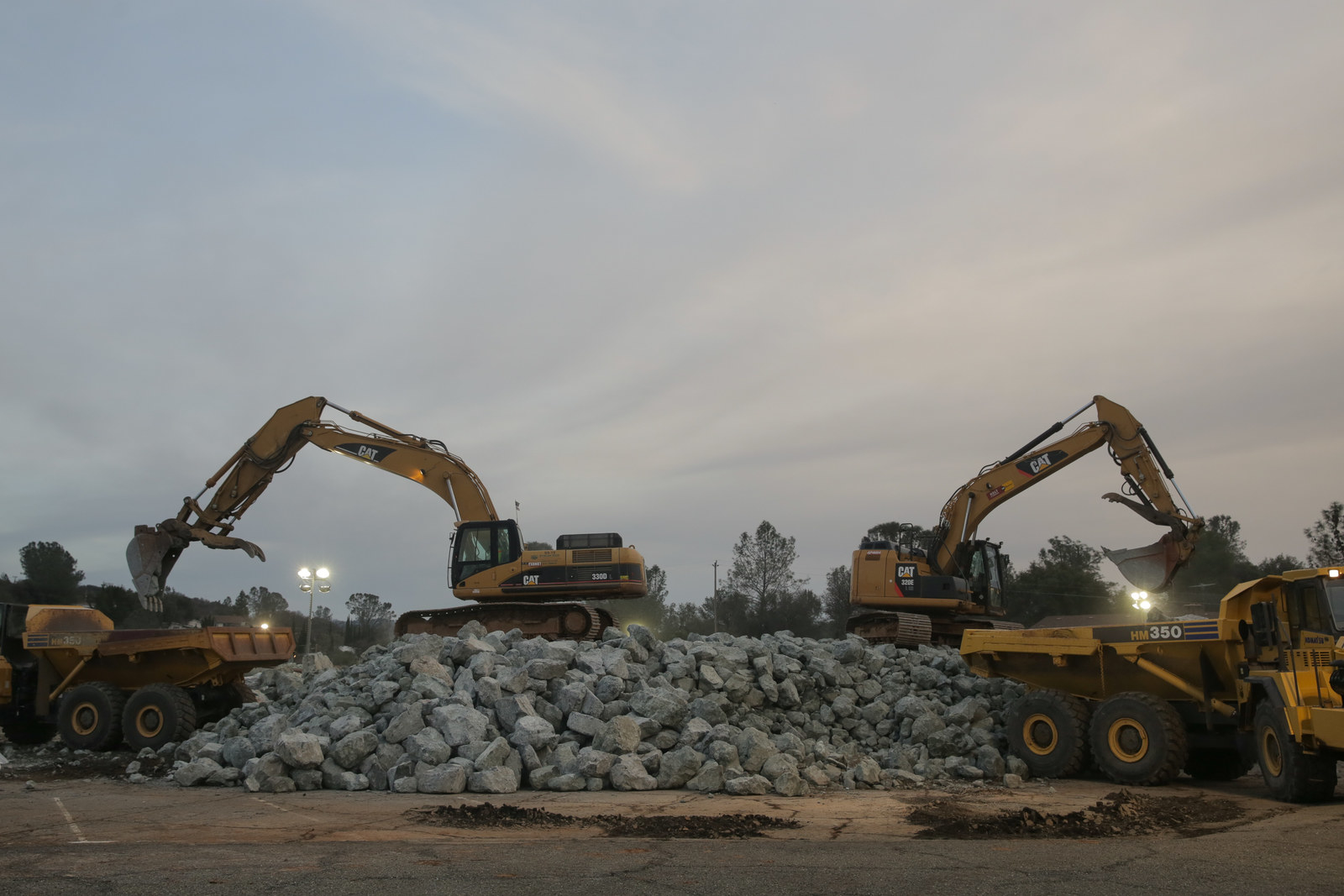 At the same time they're working to plan for contingencies in anticipation of the upcoming wet season, Croyle said. Additionally, about 30 tons of rocks an hour were being placed in front of the spillway to prevent further erosion.
The DWR, Federal Energy Regulatory Commission (FERC), and the US Army Corps of Engineers were able to inspect the damage once the water levels dropped and found that the integrity of the emergency spillway was not compromised by the erosion.
The dam itself is also structurally sound, officials have said.