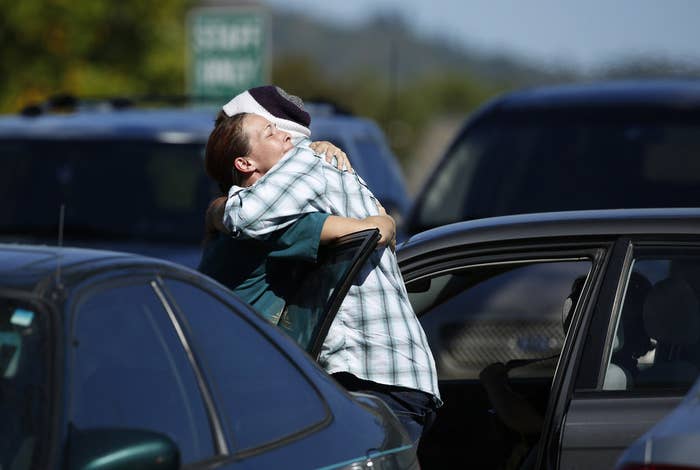 The mass shooter who killed nine at a rural community college in Oregon before turning the gun on himself reportedly spared one student as the designated keeper of a disturbing manifesto in which the 21-year-old complained about being hated and not having a girlfriend.
According to the Associated Press — citing an unidentified law enforcement official — Chris Harper-Mercer also wrote in his multi-page manifesto something to the effect of: "Other people think I'm crazy, but I'm not. I'm the sane one."
People, which was read portions of the manifesto by a person close to the investigation, also reported that Harper-Mercer lamented being hated since birth.
"I was hated ever since I arrived in the world. I was always under attack. I've always been the most hated person in the world. Ever since I arrived in the world," the magazine reported Harper-Mercer writing.
The writings provide a possible insight into Harper-Mercer's motivation for killing eight students and an instructor, and injuring nine others, at Umpqua Community College last week. Whatever the motive for last week's attack, Harper-Mercer reportedly wrote that nothing could have prevented the shooting.
"Many will ask how can they have prevented this? You can't. You could never give me what I wanted. Nothing could have stopped it," Harper-Mercer wrote, according to People. "What was supposed to happen? What great event was supposed to make me realize I had so much going for me?"
"I've been forced to align myself with these demons and become one of them," he wrote. "At first, it was involuntary, but now I am aligned with them. I now serve. When I die I will become one of them."
"My success in Hell is assured," Harper-Mercer added.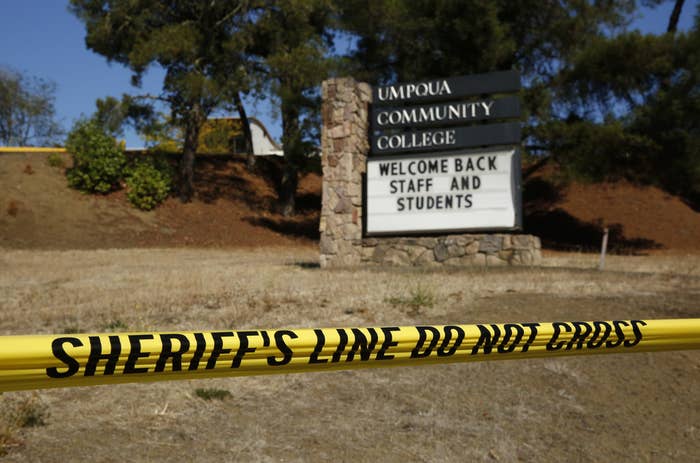 On Monday, therapy dogs and counselors were at Umpqua Community College as students and employees, some with flowers, arrived to pick up cars or books, or to take stock of what had happened.
The college's interim president, Rita Cavin, told reporters at a news conference that despite earlier reports, students had no plans to hold a vigil before classes start next week, saying they were "waiting for the families to have their time."
President Obama plans to visit Roseburg on Friday to meet privately with families of victims of the shooting, a White House official said. Further details about the president's Oregon itinerary will be made available in the coming days.
In the meantime, Jan Woodcock, professor of social sciences and humanities, told reporters that her colleagues would spend the week trying to prepare for classes next week.
"We will learn some things with you this year that was not on the syllabus," Woodcock said in a message to students. "We are with you in this."
Taking an emotional pause at the news conference, she also addressed "our nine" — a reference to the eight students and school instructor killed in the shooting rampage.
"You live on in us," she said. "We carry you with us always."