All Three Escaped California Inmates Arrested
The last two convicts were captured while parked outside of a Whole Foods in San Francisco, Orange County Sheriff Sandra Hutchens said.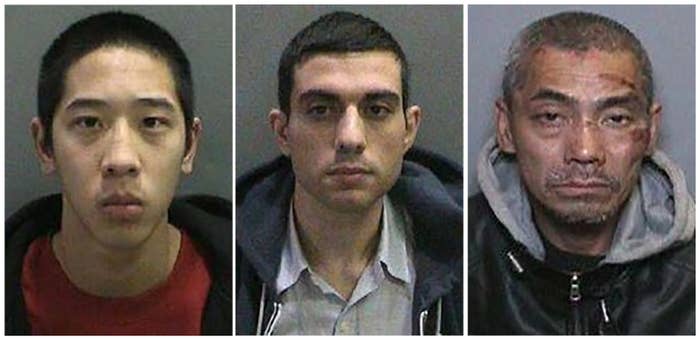 All three maximum-security inmates who escaped from a top a five-story jail in Southern California last week have now been captured, authorities said Saturday.
Hossein Nayeri, 37, and Jonathan Tieu, 20, are being held in custody by the San Francisco Police Department (SFPD), the Orange County Sheriff's Department announced over Twitter.
In a press conference held at noon Saturday, Orange County Sheriff Sandra Hutchens said that the two men were arrested in a Whole Foods parking lot Saturday morning in San Francisco near Golden Gate Park, thanks to a tip from an observant man who recognized the escaped inmates' wanted van.
Authorities initially said the tipster was a woman, but clarified it had in fact been a man.
As San Francisco law enforcement approached the vehicle, one of the escaped convicts fled and there was a short foot chase, Hutchens said.
After both men were arrested, law enforcement found many rounds of ammunition in the van, but no weapon.
After a week of fear of these "dangerous individuals" on the loose, Hutchens said she was happy to announce that the people of California could finally "breathe safe."
"In this building behind me people were working night and day," she said. "Some did not go home at night to capture these individuals and they have worked every lead."
The sheriff said she did not know if the bystander who pointed out the van would be given the $150,000 reward for finding the convicts.
"That's not for me to decide, but I certainly think (he) deserves it," Hutchens said.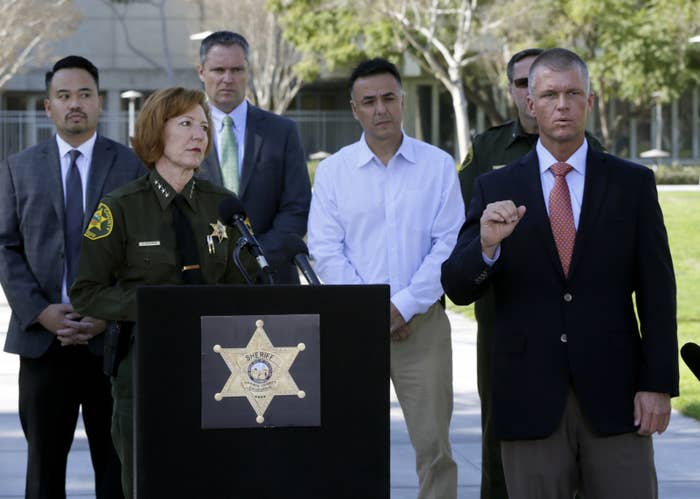 Hutchens said during the press conference her office would be examining all security measures in all of the department's jails to avoid another escape.

"That will take some time, but believe me we'll be looking top to bottom on that," she said. "We do not want another escape."
No disciplinary action had been taken against any department personnel, Hutchens said, though the department would be looking into their role and response during the incident, she said.
The deputies labor union, however, told BuzzFeed News in a statement that a lieutenant had been assigned to take over the duties of a captain in charge of the jail.
"It is our understanding that our members are being told a Sheriff's commander has appointed a lieutenant to assume command," the statement said.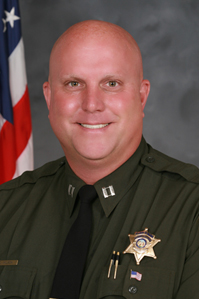 The Association of Orange County Deputy Sheriffs has aired concerns over how inmates are counted and accounted for in the maximum security jail. On Friday, the union hand-delivered a letter to Hutchens alleging that management told deputies to "completely ignore the Department policy on conducting inmate counts nearly a year ago, thereby putting their safety, the safety of other inmates and the safety of the public in jeopardy."
In the letter, the union alleges that the directive to ignore the department policy came from Capt. Chris Wilson, who is in charge of the department's Central Men's Jail in Santa Ana.
In a written statement, Hutchens told BuzzFeed News she has been concerned about how long it took for deputies to recognize the three inmates were missing.
"I have initiated an internal administrative investigation to determine the facts of what occurred, contributing factors to the escape and inmate count procedures," she told BuzzFeed News. "Until the investigation is complete, I am unable to discuss if further."
Hutchens said there have been no personnel changes as of Saturday.
On Friday, fellow escapee Bac Duong was arrested after turning himself into police. The 43-year-old was taken into custody just before noon Friday after telling a woman at a car repair shop in Santa Ana that he wanted to turn himself in, Orange County Sheriff's Department spokeswoman Carrie Braun told BuzzFeed News.

Following his arrest, the sheriff's office had told reporters they had a good idea of where the other two inmates were headed, and that they were likely traveling in a white van.
"We believe they're in the San Jose area or destined for Fresno," Hallock told reporters. "They should be considered armed and dangerous, if anybody sees the van or sees anybody in the van they should call 911."
Authorities believed the pair may have been drawn to San Jose because Tieu has some associates in the area and Nayeri had family in Fresno.

Hallock said Duong was with the group in San Jose yesterday before heading back to Orange County.
"The longer they're out of custody the more desperate they become, I think that makes them more dangerous," Hallock said. "I don't think anybody in Southern California can let their guard down."
"We are pressing forward, we are coming after you, and you will be taken into custody," Hallock said in a message to the escapees.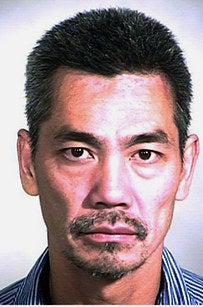 Duong was cooperating with police and will likely be charged in connection with the escape, Hallock said.

The husband of the business owner who Duong approached told KCAL-TV that the escapee had been a friend for 10 years, and was "a good person."
Duong has been charged with attempted murder.

"I think he was scared," Tran Nguyen told the news station.
By Friday afternoon, Duong had been transferred to sheriff's custody for interrogation, Braun said.
Upwards of 10 people have so far been arrested on suspicion of helping the men, some of whom officials say belong to a Vietnamese-American gang in Orange County.

The men escaped by cutting through steel bars into plumbing tunnels at the jail to gain access to the roof last week. They then rappelled down five stories using rope improvised from jail linens, authorities said.
A 44-year-old language teacher was taken into custody on Thursday on suspicion of aiding the inmates. She is expected to make her first court appearance on Monday.
According to Nooshafarin Ravaghi's personal website, she speaks English, French, Arabic, and Farsi. Ravaghi said she attended Cal State Fullerton and has been teaching language courses in Orange County since 1997.
Ravaghi, a English-as-a-Second-Language teacher, met Nayeri while teaching a course at the Orange County jail, the Los Angeles Times reported.
According to authorities, Ravaghi developed a bond with Nayeri that went beyond a student-teacher dynamic. The pair exchanged letters outside of the class, some were mailed from outside the jail, The Times reported.
Braun told BuzzFeed News she is suspected of giving the inmates the tools they used to cut through a half-inch steel screen, which they climbed through and then rappelled down five stories using bed sheets.
The Orange County Sheriff's Department believes Ravaghi also provided them information, including Google maps.
Sheriff's officials posted cellphone video footage of Duong's arrest on its YouTube channel: