Following the fatal police shootings this week of two black men, President Obama said in a speech the U.S. can and should do a better job of addressing the causes of racial disparities in the criminal justice system.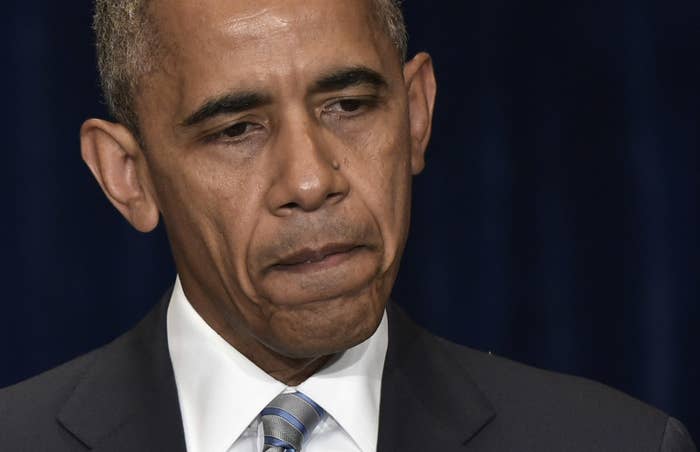 The shootings are symptomatic of a broader set of disparities rooted in law enforcement and the courts, Obama said after landing overnight in Poland. He cited studies that found black and Latino people are more likely to be incarcerated than whites.
"When we see data that includes disparities in how African Americans and Latinos may be treated in various jurisdictions around the country, then its incumbent on all of us to say we should do better than this, we are better than this," Obama said. "Change has been too slow and we have to have a greater sense of urgency."
Obama also addressed criticism of "Black Lives Matter," saying it doesn't mean all lives or blue lives don't matter.
"All lives matter. But the data shows that black folks are more vulnerable to these kinds of incidents," Obama said. "This isn't a matter of us comparing the value of lives. This is recognizing there is a particular burden that is being placed on a group of our fellow citizens and we should care about that, we can't dismiss it."
He also warned against labeling protests, vigils, and expressions of outrage in the wake of the shootings as "political correctness."
"I just ask folks to step back and think what if this happened to somebody in your family? How would you feel?" Obama said. "We can do better and I believe we will do better."
Earlier on Thursday, Obama posted on Facebook that he was "deeply troubled" by the fatal police shootings and called on the nation.
Obama's post comes in the wake of the police shootings of Alton Sterling of Baton Rouge, Louisiana, on Tuesday and Philando Castile of St. Paul, Minnesota the next day.
"What's clear is that these fatal shootings are not isolated incidents," Obama wrote. "They are symptomatic of the broader challenges within our criminal justice system, the racial disparities that appear across the system year after year, and the resulting lack of trust that exists between law enforcement and too many of the communities they serve."
Sterling, 37, was fatally shot multiple times by police outside a convenience store where he had been selling CDs. Police were responding to a 911 call that a man with a gun had threatened someone in the parking lot.
Footage of the shooting showed Baton Rouge police appear to remove a gun from Sterling's pocket after shooting him multiple times as he lay on his back. The incident is under federal investigation.
Castile was shot after being pulled over by a police officer in St. Paul, Minnesota, over a broken tail light.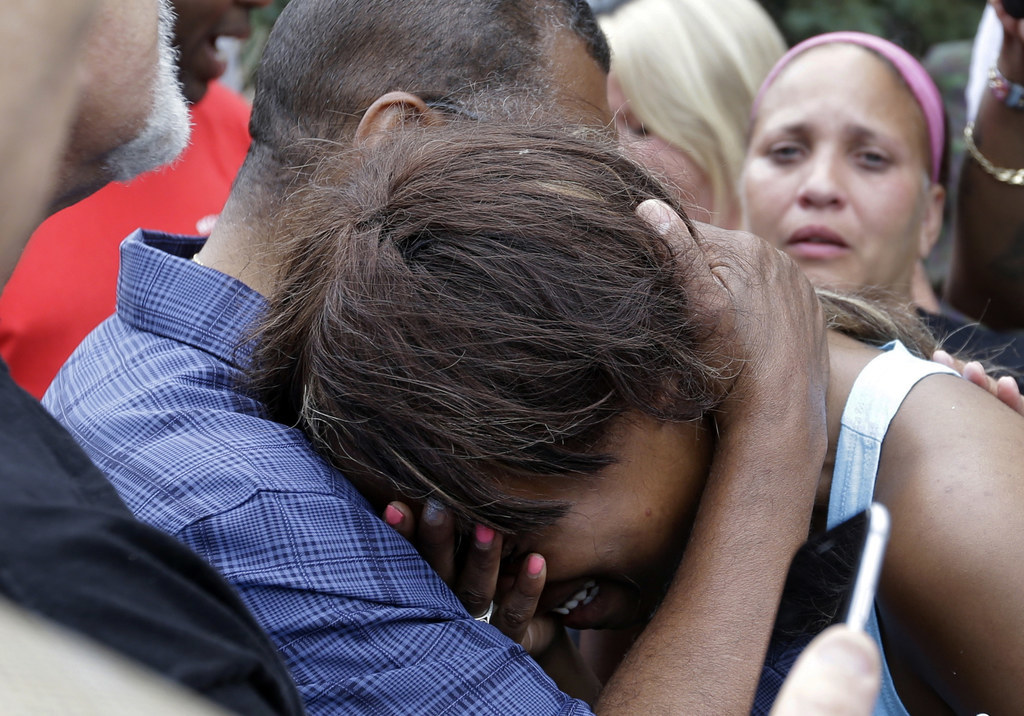 His girlfriend, Diamond "Lavish" Reynolds, who broadcast the aftermath of the shooting on Facebook Live, said the officer asked Castile for his license and registration, and as he reached into his pocket for his ID, he told the officer he was carrying a licensed firearm. It was then that the officer shot Castile in the arm.
On Facebook, Obama said that to admit the nation has a serious problem in no way contradicts the respect and appreciation we have for the vast majority of police officers who put their lives on the line every day.
"It is to say that, as a nation, we can and must do better to institute the best practices that reduce the appearance or reality of racial bias in law enforcement," Obama wrote.
As officials look into this week's shootings, Obama called on communities to address the underlying fissures that lead to these incidents and implement ideas that can make a difference.
"In the meantime, all Americans should recognize the anger, frustration, and grief that so many Americans are feeling -- feelings that are being expressed in peaceful protests and vigils," Obama wrote. "Rather than fall into a predictable pattern of division and political posturing, let's reflect on what we can do better. Let's come together as a nation, and keep faith with one another, in order to ensure a future where all of our children know that their lives matter."