Death Toll Could Still Rise In The Carolinas As Floodwaters Move Out To Sea
Officials warned that floodwaters were not expected to subside until this weekend, and could still be deadly to residents who try to navigate them.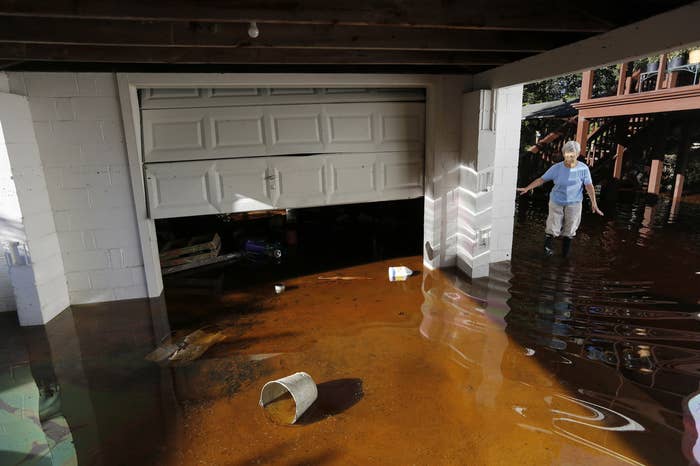 The threat of deadly flooding in the Carolinas is not expected to subside for days as the death toll in the two states climbed to at least 19 on Wednesday, officials said.
The majority of the death — 17 — occurred in South Carolina, which has been badly battered by unprecedented rainfall and ensuing floods that have destroyed homes, businesses, and infrastructure.
Republican Sen. Lindsey Graham — who previously voted against an aid package for Hurricane Sandy in New Jersey — warned that the damage inflicted by the recent weather system in his own state could top more than $1 billion, and possibly "break the bank."
Meanwhile, officials waited anxiously for floodwaters to work their way through South Carolina and out into the Atlantic Ocean.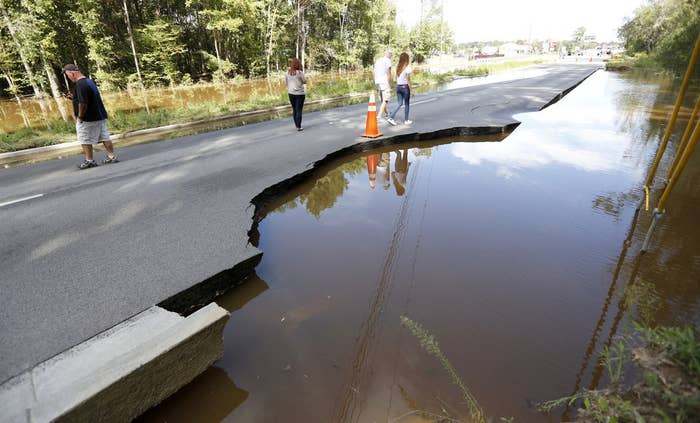 At a news conference, Gov. Nikki Haley said 13 dams had failed, but that they were only a small fraction of the roughly 2,000 dams regulated by the state. Another 62 dams were being monitored, she said.
At a news conference, Haley and other officials were asked repeatedly about whether the state had spent enough in previous years to maintain dams and other infrastructure.
Two of the most recent storm-related deaths occurred when the driver went around a barricade and plunged into the water at a 20-foot gap where the pavement had been washed out, the Associated Press reported.
In fact, nearly all of the deaths logged during the floods were the result of people trying to drive through, and then getting caught by, rising waters, authorities said.
Officials urged residents to remain indoors as crews continued to take stock of the damage.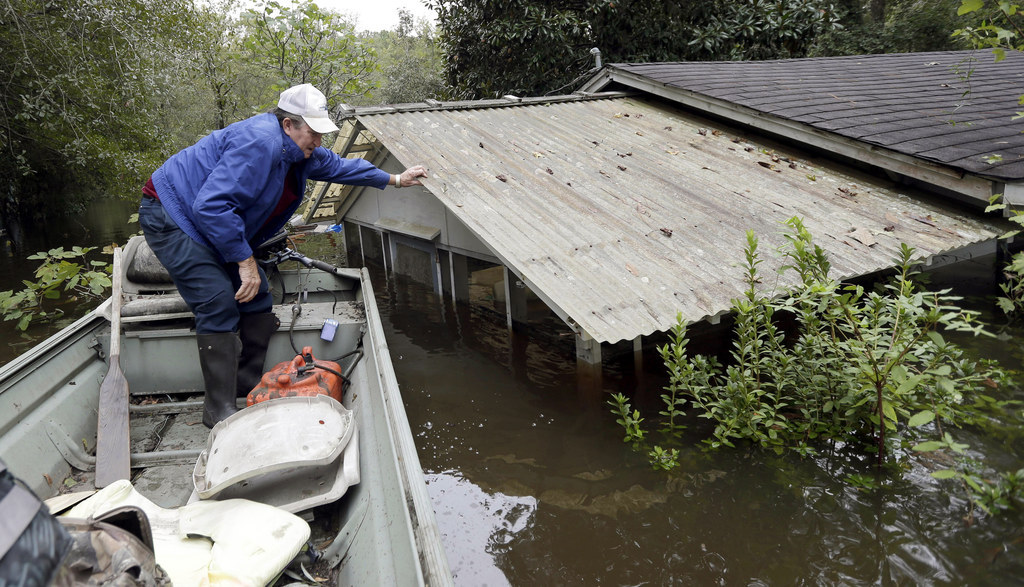 President Obama on Monday declared a major disaster in South Carolina, where rising floodwaters have left tens of thousands stranded, many of them without running water.
In a statement issued after the president's declaration, Haley warned that South Carolina's recovery would not be easy or short, but said "we will get through it, and get through it together."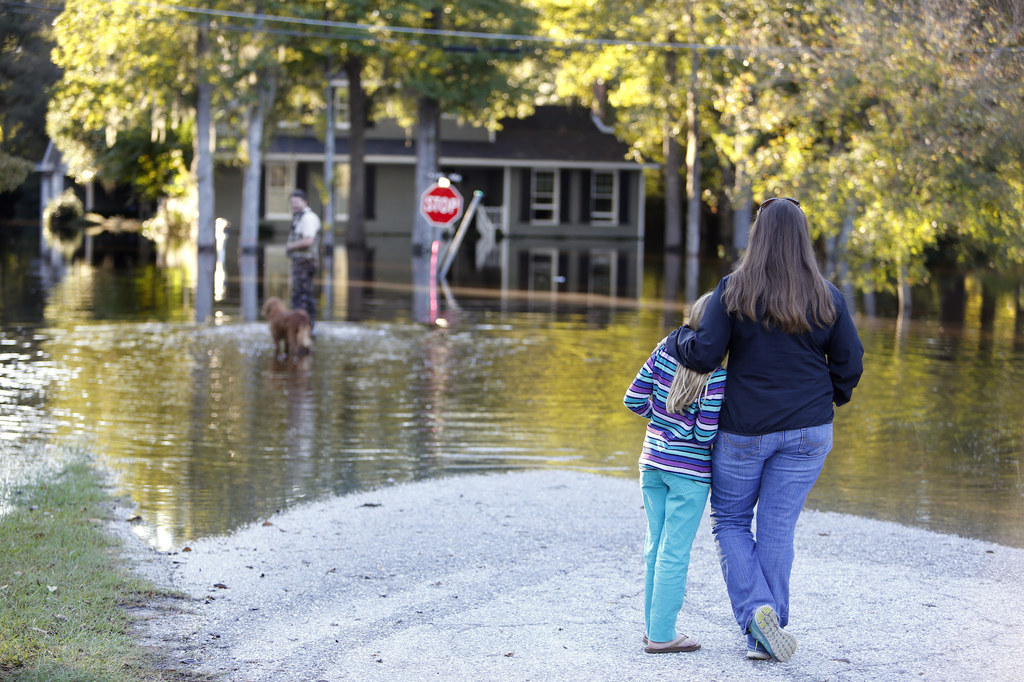 Described as a once in a thousand-year event, the floods forced mass evacuations and a seemingly unending series of rescues as motorists got caught in rapidly rising waters.
Hundreds of roads were closed throughout the state, and at one point, some 40,000 people were without running water and 26,000 people lacked power.
"South Carolina has gone through a storm of historic proportions," Haley said Monday. "Just because the rain the stops, does not mean that we are out of the woods."
Obama's disaster declaration frees up federal resources for what will be a massive clean up efforts when the flood waters subside, including washed out bridges, roadways, destroyed homes and vehicles.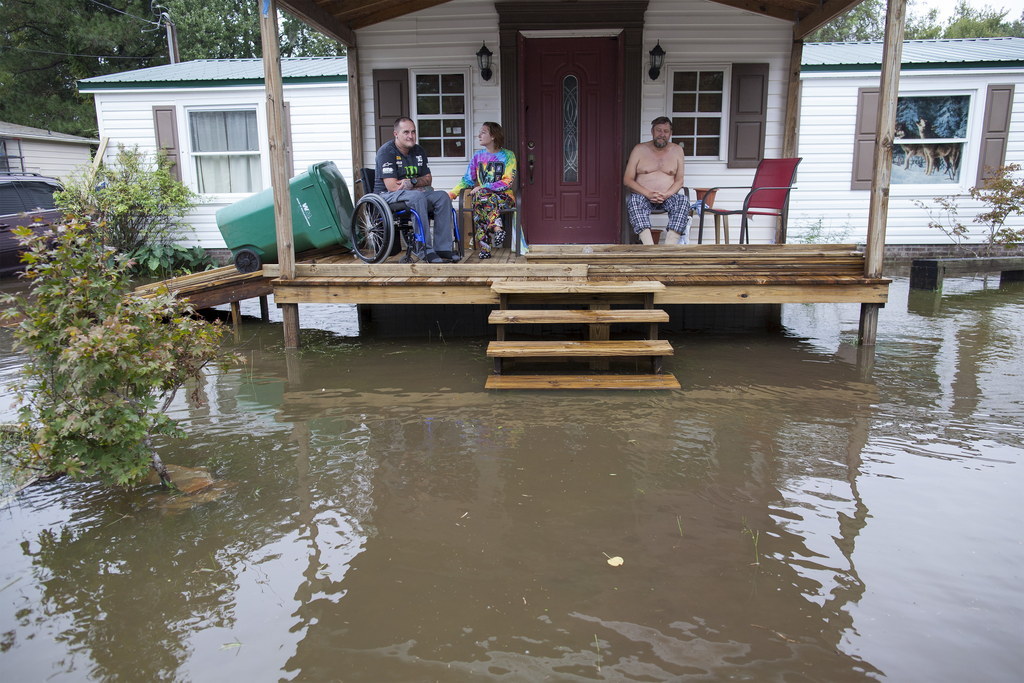 According to the National Weather Service, 17 inches of rain fell at Charleston International Airport from Thursday to midnight on Monday. Charleston was one of the areas that was hit the hardest by the unrelenting rains.
Sunday was the wettest day in the history of the state's capital city, Columbia, the weather service said.
Many of the fatalities involved trapped motorists, with footage showing nearly completely submerged vehicles. Among the dead: A transportation worker overseeing work near downtown Columbia, a woman swept away in her SUV, and a man who drove around a barricade before getting trapped in rising water, the Associated Press reported.