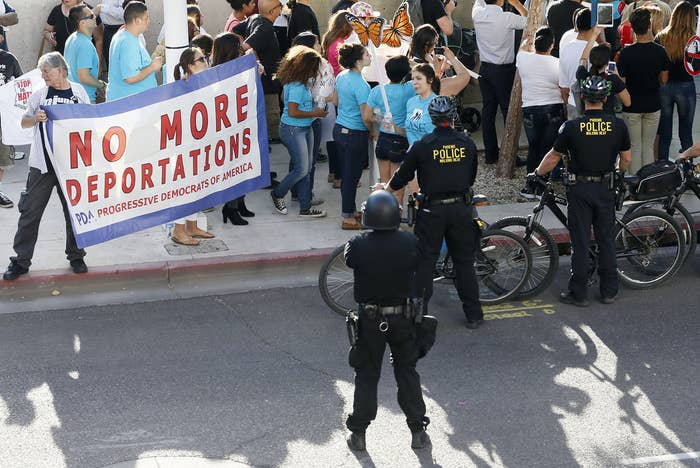 Despite the heated rhetoric on the impact of illegal immigration in the U.S., researchers on Wednesday released new figures that show a years long exodus by millions of undocumented residents continues.
The study by the Center for Migration Studies found that the total undocumented population in the U.S. declined to about 10.9 million in 2014, reaching its lowest level since 2003.
"The nation seems to have turned a corner on this population and we likely wont see the kind of growth in the undocumented we experienced in the 1990s and early 2000s," said Donald Kerwin, executive director for the Center for Migration Studies, during a telephone call with reporters.
Much of the outbound flow is toward Mexico, where immigrants feel there is more potential. Among them is Pedro Noe. A Salvadoran-native, he who told BuzzFeed News that after graduating with a bachelor's degree in biology in California — where students can choose not to reveal their immigration status — he knew he'd have to immigrate to further his education in dentistry since he was undocumented.
Believing he had few options to study dentistry in the U.S., Noe moved from California to Mexico City in 2010 to attend dental school at the National Autonomous University of Mexico.
"I'm going to graduate in September and I'm happy I made the move," Noe said. "If I hadn't moved here I would still be working a minimum wage job in the U.S."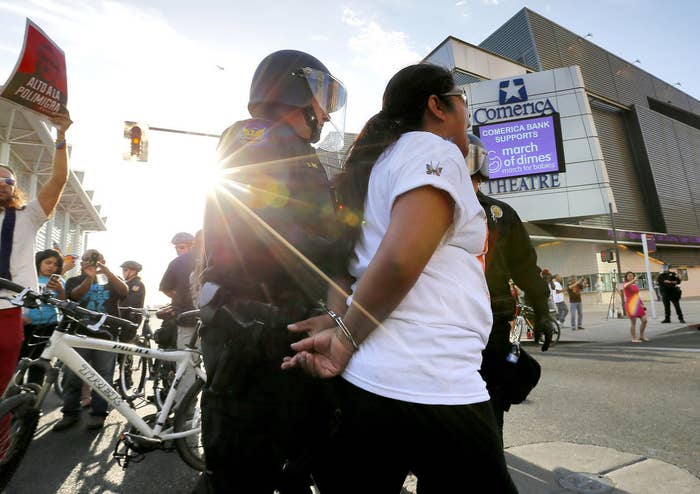 In fact, the undocumented immigrant population has declined by an average of almost 200,000 each year since 2008, driven largely by a decline in those coming from Mexico. Last year the Pew Research Center reported a net loss of 140,000 Mexican nationals from 2009 to 2014, with many of them citing family reunification as the top reason for going back.
California, New York, and Illinois lost the largest number of undocumented people, 318,000, 99,000, and 139,000 from 2010 to 2014, respectively, researchers found.
While states like Massachusetts and Georgia lost smaller numbers of undocumented immigrants during the same period, 24,000 and 51,000, respectively, they saw their figures drop at high rates. From 2010 to 2014, Massachusetts saw it's undocumented population fall 14% and Georgia saw it's numbers drop 13%. Illinois percent change was the highest at 23%.

Of the 10 states with the highest undocumented populations in 2014, only Texas and Virginia saw gains of 1% and 7%, respectively, when compared to 2010.
The study, which used U.S. Census data on the foreign-born population, also looked at the undocumented immigrant population in states such as Georgia and Arizona which passed laws meant to drive out undocumented residents.
Researchers said it doesn't appear that the legislation in those two states had a lasting impact on the size of the undocumented population, which had already been declining.
In Arizona, the decline in the undocumented population was accompanied by a steady increase in the number of naturalized citizens, the study said. From 2008 to 2014, the undocumented population in Arizona dropped by 65,000, and the naturalized citizen population increased by 85,000.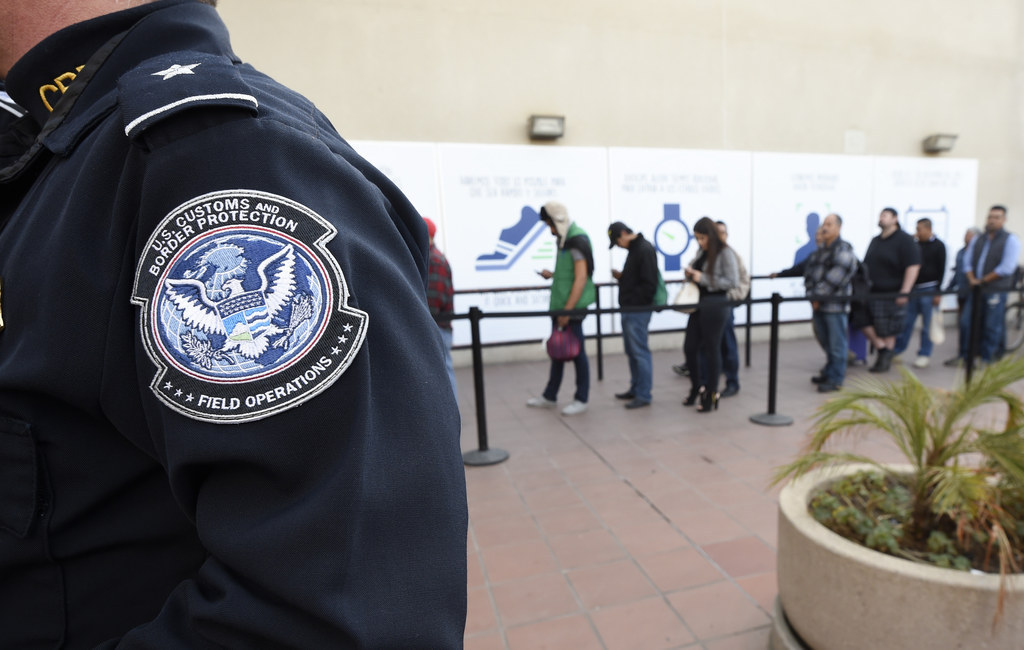 The study comes on the heels of a report from the Department of Homeland Security which found that about 527,000 people overstayed their business or pleasure visas in 2015. That represents an overstay rate of 1.17%, federal officials said. The majority, 98.83%, left the U.S. on time.
Still, Jeff Sessions, chairman of the Senate subcommittee on immigration and the national interest, said in a statement that the U.S. is experiencing an immigration crisis.
"The report examined only temporary visitors traveling as tourists or business workers, and only those entering at sea and air ports," Sessions said. "That's more than half a million overstays in one year for this one category of aliens."
Sessions said that the numbers of visa overstays the U.S. is "witnessing is tantamount to an open border."
Kevin Appleby, senior director of international migration policy, said the numbers will surely have an impact on the national immigration debate, especially as the election heats up.
"Many send a message that we're being overrun by undocumented immigrants in this country and the facts and data shows that's not true," Appleby said. "Hopefully, the political discourse going forward will be more based in facts."