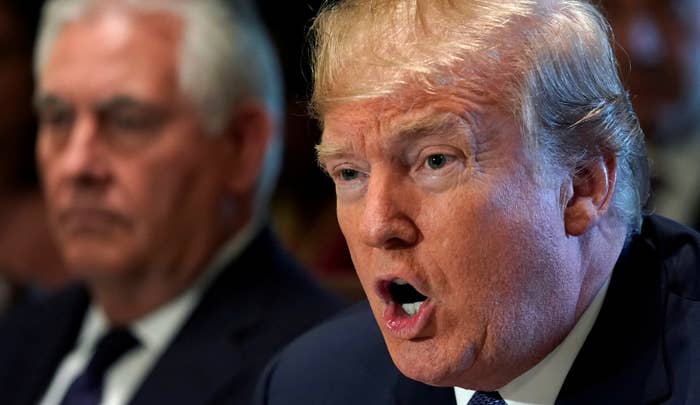 A day after a suspected terrorist killed eight people and injured 11 others in New York City, President Trump said the man allegedly responsible for the attack helped bring 23 people to the US from overseas. Federal authorities, however, have been unable to confirm the commander-in-chief's claim.
Trump made the comments during a cabinet meeting Wednesday, connecting Sayfullo Habibullaevic Saipov, the 29-year-old terror suspect, with "chain migration," a term used by some to refer to an immigrant sponsoring family members for a green card.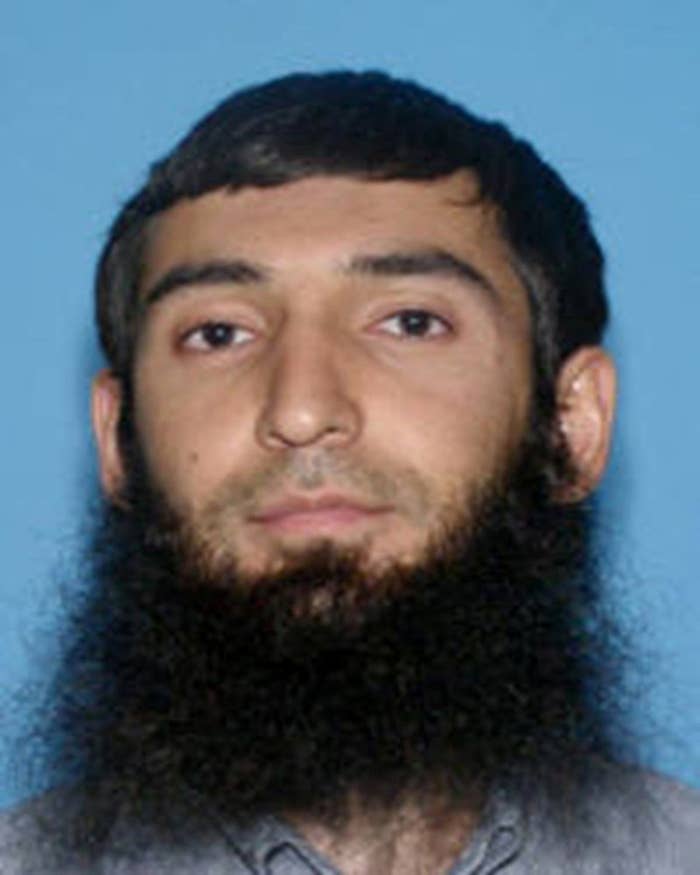 "This man that came in, or whatever you want to call him, brought in with him other people, and he was the point of contact, the primary point of contact for — and this is preliminarily — 23 people that came in or potentially came in with him," Trump said. "And that is not acceptable. We want to get rid of chain migration."

But multiple federal agencies were unable to confirm to BuzzFeed News that Saipov sponsored or helped bring in nearly two dozen people, as Trump claimed, during his seven years he has lived in the United States. Saipov entered the US in 2010 after obtaining legal residency through the diversity visa lottery program.
Mark Krikorian, executive director of the Center for Immigration Studies, which advocates for reduced immigration, said the comments didn't make sense.
"There's no way that in seven years someone would be able to bring 23 people to the United States," Krikorian said. "Chain migration doesn't work that fast."
Trump later doubled down on the comments in a tweet.
A spokesperson with the US State Department said the agency couldn't comment on Trump's statement.

"While we are aware of President Trump's comments, visa records are confidential under U.S. law and we are not able to comment on specific visa cases," Ivanova-Sriram said in an email to BuzzFeed News.
The White House didn't return multiple requests for comment.
In another tweet Wednesday evening, Trump said the US would be "immediately implementing much tougher Extreme Vetting Procedures."
The statement was similar to one he tweeted a day before, saying he had ordered the Department of Homeland Security to step up its "extreme vetting" of people entering the US.
"I have just ordered Homeland Security to step up our already Extreme Vetting Program," Trump tweeted Tuesday night. "Being politically correct is fine, but not for this!"
Tyler Houlton, a spokesperson for the Department of Homeland Security, declined to comment on whether Trump had contacted the agency, referring all questions to the White House. The White House did not respond to questions about how vetting would be expanded. Both times, Trump did not elaborate.