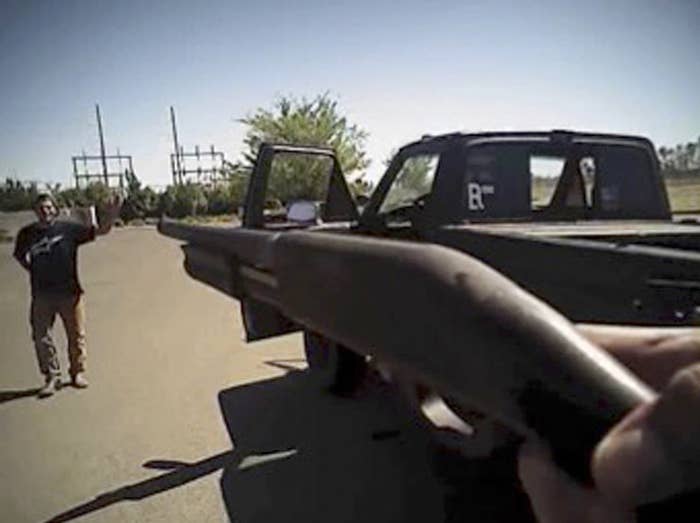 Prosecutors in Fresno, California, on Friday declined to press charges against officers who shot and killed an unarmed 19-year-old man earlier this year.
The fatal shooting of Dylan Noble in June, which was captured on two body-mounted camera, sparked protest and outrage from some in the community. However, the Fresno County District Attorney's Office said that after an investigation that spanned several hundred hours, no criminal conduct was found.
"It is the opinion of the district attorney's office that the shooting death of Mr. Noble did not involve any criminal conduct by Fresno Police Department Officer Raymond Camacho or Officer Robert Chavez," prosecutors said in a statement.
The Fresno Police Department released footage from both body cameras of the entire 2-minute, 27-second interaction, during which four shots were fired.
The officers had been responding to a 911 call about a man with a rifle. As Camacho and Chavez were searching for a suspect, they saw Noble's truck squeal through a turn and speed off.
The video shows Noble being shot after dismissing warnings from officers and walking toward them with his right hand behind his back. Once on the ground, Noble is shot again after reaching under his clothes.