The Trump administration on Monday said it is terminating temporary special deportation protections for thousands of Nicaraguans affected by a 1998 hurricane that devastated the Central American country.
The decision affects about 2,500 Nicaraguans, many of whom have lived in the US for nearly two decades, raising US-born children.
Immigrants with Temporary Protected Status (TPS) are allowed to live and work in the US if it is determined that they are unable to safely return to their home country because of an environmental disaster, armed conflict, or other extraordinary conditions.
The temporary protection for Nicaraguans will end in a year in order to allow for "an orderly transition," the Department of Homeland Security (DHS) said in a statement. Acting Secretary of Homeland Security Elaine Duke said additional information was needed before deciding whether to revoke or extend TPS for an estimated 57,000 Hondurans, which is now set to expire July 5, 2018.
Federal officials said there was no request made by the Nicaraguan government to extend TPS for its people. Duke called on Congress to pass a permanent solution for "this inherently temporary program."
"Those substantial but temporary conditions caused in Nicaragua by Hurricane Mitch no longer exist, and thus, under the applicable statute, the current TPS designation must be terminated," DHS said in a statement.
Iris Acosta, an Honduran with TPS who works as a housekeeper at The W Los Angeles - West Beverly Hills, said she cried when a friend told her the news. Even though a decision has been delayed for Honduras, Acosta doesn't expect her fate will be much different than that of Nicaraguans.
"It just feels like the administration is playing with us," Acosta said. "It just doesn't seem fair, we're fighters who come to the US to work hard and the government knows what the conditions back home are."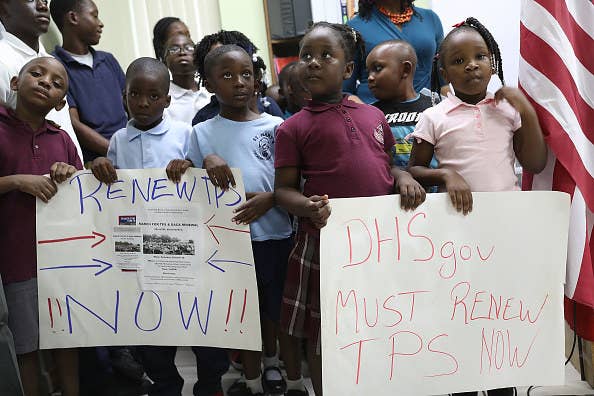 Acosta said violence, extortion, and unemployment is rampant in Honduras. She can't imagine it will be easy for a 51-year-old woman to find a job. With the money Acosta makes in the US she helps sustain three kids, her mother, and other family members when they need help.
On Sunday, Acosta said she had to send $84 to Honduras so one of their nephews could see a doctor at a private hospital because the public ones never have enough medicine or doctors. The pressure of being one of the main breadwinners for her transnational family has weighed heavily on her in light of the looming TPS decision.
"They say this was always temporary, but why did they wait 20 years?" Acosta said. "It seems so easy to them to say they, 'We don't want you here,' but it's not fair. It's inhumane."
Amanda Baran, policy consultant at the Immigrant Legal Resource Center, said terminating the protection was morally reprehensible.
"Deporting them will needlessly tear thousands of families apart, with no plan in place to help them after breaking our decades-long commitment to protect them from deportation," Baran said in a statement.
Haitians and Salvadorans are also waiting to hear what the US is going to do with their TPS designation. TPS for Haitians expires Jan. 22, 2018, and for Salvadorans, March 9, 2018. Immigrants from El Salvador make up the largest number of TPS recipients at 195,000. Haitians affected by the decision number 46,000.
TPS was established by Congress through the Immigration Act of 1990. The secretary of homeland security decides whether a country is unsafe for its nationals to return, revoking or extending the special protected status.
The Washington Post reported Friday that Secretary of State Rex Tillerson paved the way for TPS to be withdrawn for Central Americans and Haitians by sending a letter to DHS stating that conditions in those countries had improved to the point that people no longer needed protection.
Countries like Honduras and El Salvador have previously asked the Trump administration to extend the special protected status to its citizens.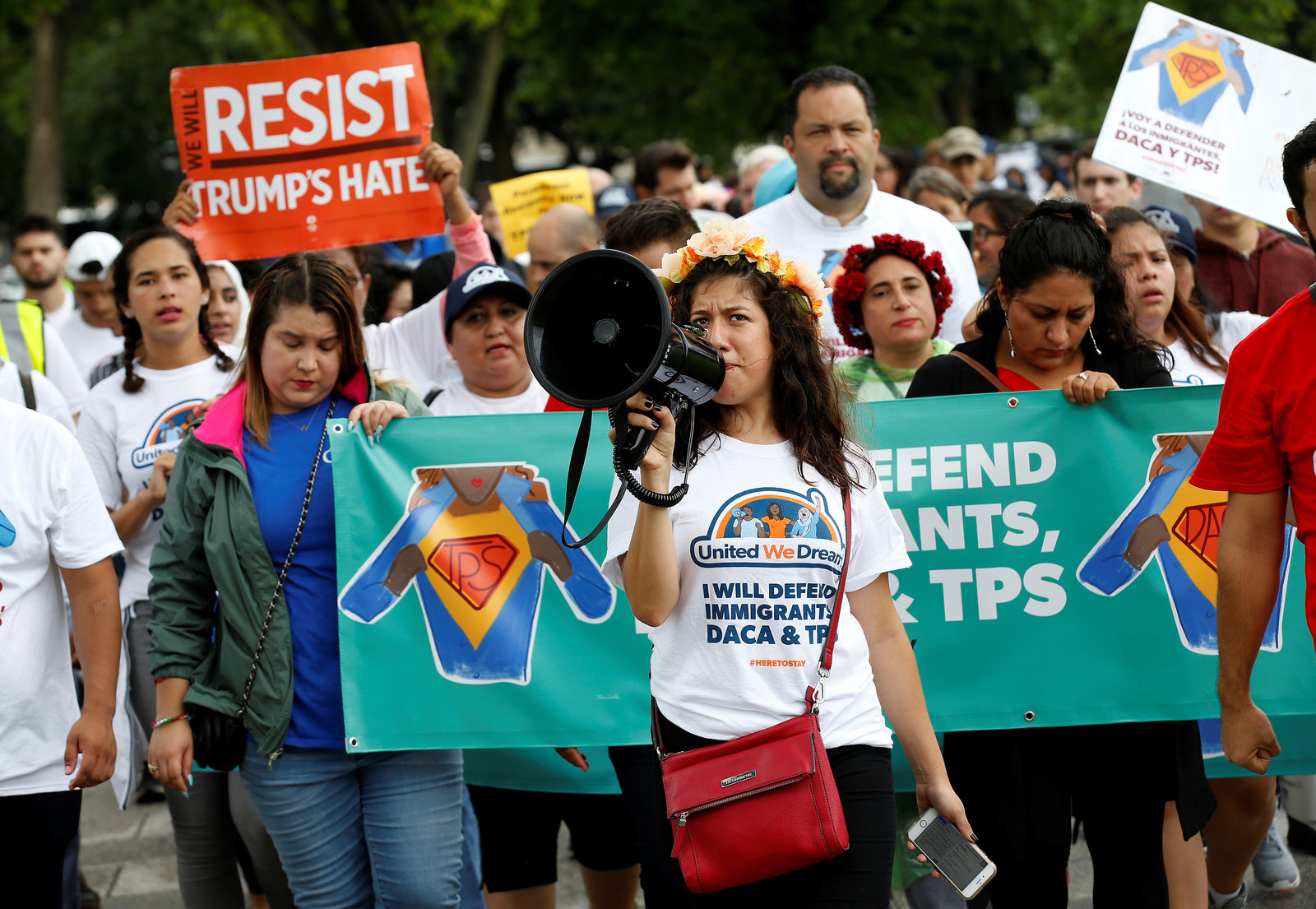 During a June conference on prosperity and security in Central America, Honduran President Juan Orlando Hernandez asked Tillerson for a renewal of the program for his people.
"We recognize that it's a sovereign decision of the US, but we see also how troubled our compatriots are," Hernandez said. "These are people who are working, who are paying their taxes, and we hope that when the time comes when they follow this process in the U.S., that we will have the opportunity to have a renewal of the Temporary Protected Status or some way to have our countrymen continue to live in this country."
Tillerson said the authority rested with DHS, but added that the State Department provides input when the decision is about to be made.
In September, Salvador Sánchez Cerén, the president of El Salvador, spoke to the United Nations General Assembly and asked that the US extend TPS to the 195,000 Salvadorans already living in the country.
Hondurans and Nicaraguans were given the protected status in response to Hurricane Mitch in 1998.
El Salvador originally got its protected status following two separate earthquakes in 2001. Haitians got TPS after the January 2010 earthquake that killed hundreds of thousands of people.
BuzzFeed News previously reported that years after the US designated El Salvador and Honduras for TPS, only residual effects of the natural disasters exist, but they have been compounded by unemployment and gang violence.

Previous administrations had found that the hurricane and subsequent environmental disasters disrupted living conditions to the point that the government couldn't adequately handle the return of its nationals.
In May, TPS for Guinea, Liberia, and Sierra Leone expired. DHS had announced six months earlier that it was extending the protection for just another six months so for immigrants to prepare to go back.