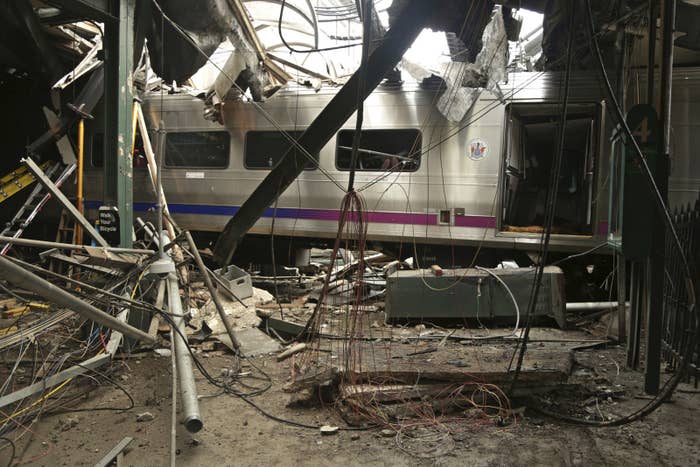 Federal investigators on Thursday said the New Jersey train that crashed last week was going twice the speed limit and that the engineer hit the brakes just before impact.
The commuter train crashed into a transit station in Hoboken during rush hour on Sept. 29, killing one woman who was standing on the platform and injuring 114 others.
The train was traveling about 8 mph about 38 seconds before the crash and continued to speed up until it reached a maximum of about 21 mph.

The National Transportation Safety Board (NTSB) said the engineer hit the emergency brakes less than a second before impact, when the train went over a bumping post at the end of the track. Investigators also noted that "a large flash was observed as the car collided with the panel just beyond the bumping post."
Investigators reached their conclusion after studying the train's forward-facing video and event data recorders.