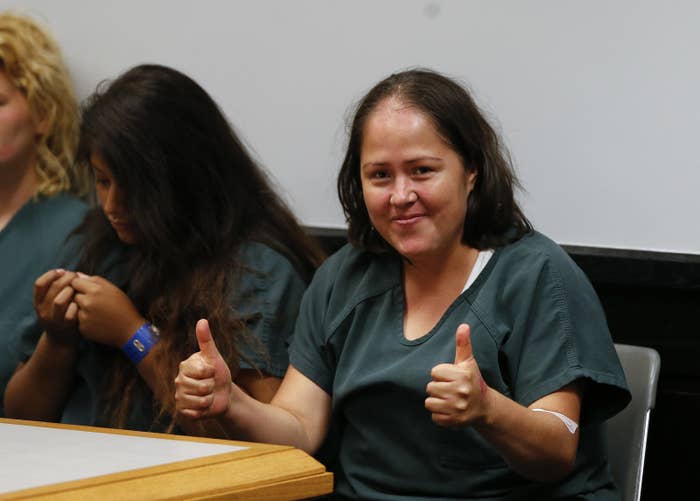 A Georgia mother facing charges for allegedly killing her husband and four of her children was in the country illegally, immigration authorities said Friday.
Maria Isabel Garduno-Martinez, 33, was also admonished by the judge for acting out in court and appearing to perform for the cameras while smiling.
She was charged with five counts of murder, five counts of malice murder, and six counts of aggravated assault in the alleged stabbing attack, authorities said.

Immigration officials have also placed a hold on Garduno-Martinez, said Bryan Cox, spokesman for US Immigration and Customs Enforcement, adding that this was the first time the agency had encountered her. She is from Mexico.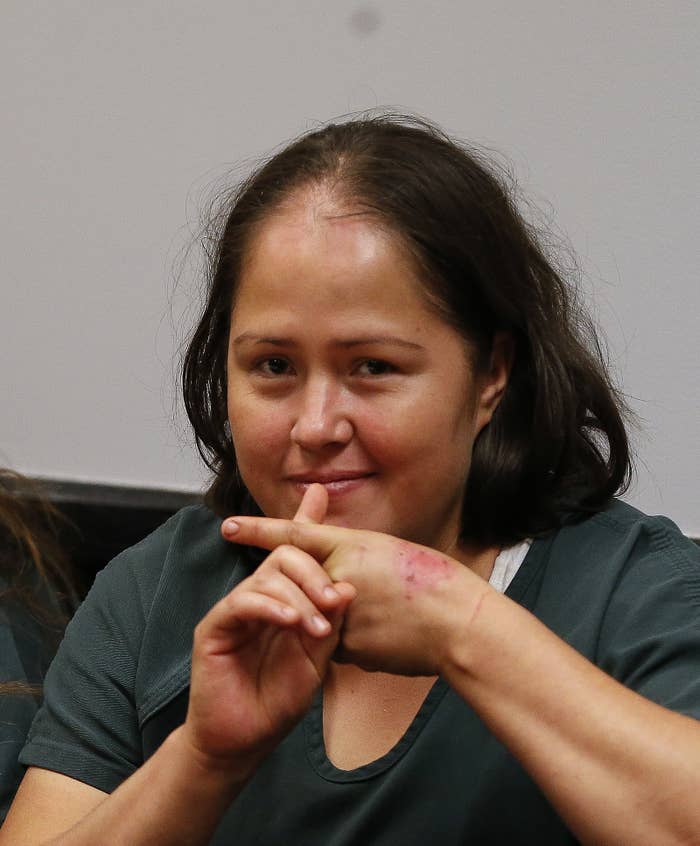 On Thursday morning, police say they received a 911 call from Garduno-Martinez from the family's home in unincorporated Loganville, Georgia, to report the killings. When police arrived, they found her husband's body and the those of four kids, ages 10, 7, 4, and 2.

"What prompts a person to take the life of such innocent children and her spouse is something we may never understand," the Gwinnett County Police Department said in a statement. "This is a horrendous crime not only for the victims but for the extended family, neighborhood and community."

A 9-year-old girl was found in serious but stable condition, police said.
The Associated Press reported that Garduno-Martinez didn't want an attorney at her recent court hearing, saying her lawyer is the people and her faith.
Gwinnett County Magistrate Court Judge Michael Thorpe chastised her at the hearing after she wagged her finger at him.
Garduno-Martinez also smiled, gave a "thumbs up" sign, and posed for news cameras as she waited for her hearing to start, prompting the judge to tell her to stop performing for the cameras, the AP reported.