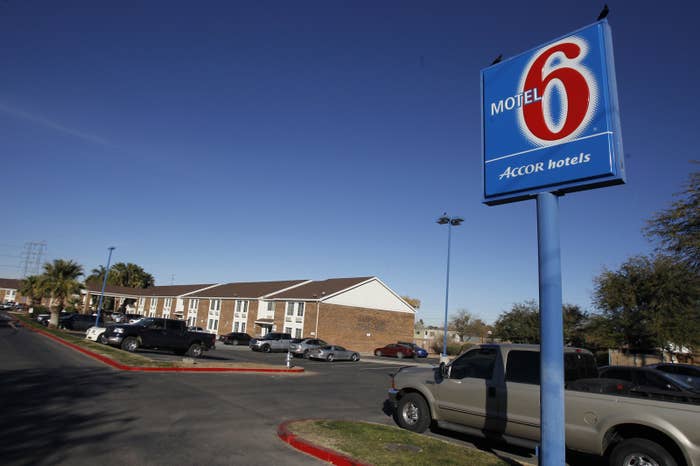 The corporate office of Motel 6 said Thursday it was issuing a nationwide directive banning the practice of calling immigration authorities to report undocumented immigrants staying at any of its properties after it was alerted to the practice in Arizona.
The statement comes after the Phoenix New Times reported that it was standard practice for Motel 6 to share guest information with US Immigration and Customs Enforcement (ICE). "This was implemented at the local level without the knowledge of senior management," Motel 6 said in a statement. "When we became aware of it last week, it was discontinued."

"We will be issuing a directive to every one of our more than 1,400 locations nationwide, making clear that they are prohibited from voluntarily providing daily guest lists to ICE," Motel 6 said. "Motel 6 apologizes for this incident and will continue to work to earn the trust and patronage of our millions of loyal guests."

The Phoenix New Times reported that between February and August, ICE agents made at least 20 arrests at Motel 6 locations, showing up roughly every two weeks in predominantly Latino neighborhoods. "We send a report every morning to ICE — all the names of everybody that comes in," a front-desk clerk told the New Times. "Every morning at about 5 o'clock, we do the audit and we push a button and it sends it to ICE."

ICE declined to confirm whether it received tips from Motel 6, citing operational security.
"The agency receives viable enforcement tips from a host of sources, including other law enforcement agencies, relevant databases, crime victims, and the general public via the agency's tip line and online tip form," said Virginia Kice, a spokesperson for ICE.
Motel 6 said it was also it was undertaking a comprehensive review of how it works with law enforcement and then issue company-wide guidelines.
The report drew the ire of immigrant advocates: