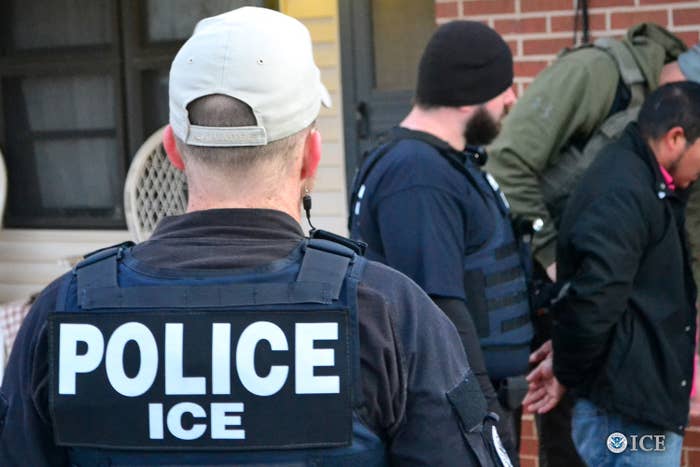 More than half of the 683 immigrants arrested in raids shortly after President Trump took office either had no criminal convictions or had traffic violations as their most serious crimes, according to federal data obtained by BuzzFeed News.
The report by US Immigration and Customs Enforcement (ICE) showed 176 immigrants arrested during the raids had not been convicted of a crime. The largest group of immigrants with convictions, 205, committed traffic offenses, of which 161 had been convicted of driving under the influence. The second largest number in the group, 33, had been convicted of another traffic offense.
Two people arrested during the raids had been convicted of a homicide, 18 had assault records, and three were arrested for dangerous drugs. Another three had rape convictions and six had sexual assault records, according to the report provided by a congressional staffer. While far fewer, these convictions were featured prominently in ICE statements about the raids, dubbed Operation Cross Check.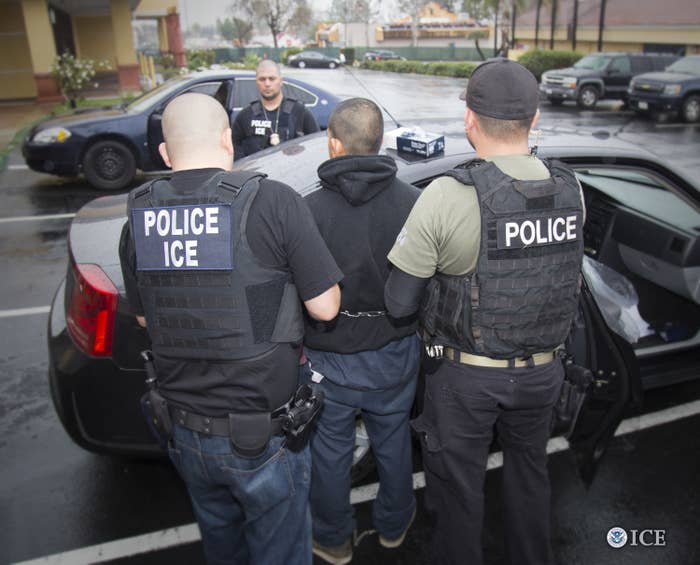 The figures were first reported by The Washington Post, but included slightly different data.
Jennifer Elzea, an ICE spokesperson, said the agency continues to focus on people who pose a threat to national security, public safety, and border security.
"However, as Secretary Kelly has made clear, ICE will no longer exempt classes or categories of removable aliens from potential enforcement," Elzea said in a statement to BuzzFeed News. "All of those in violation of the immigration laws may be subject to immigration arrest, detention and, if found removable by final order, removal from the United States."
An ICE official confirmed the Post's numbers and said that over 90% of the cases identified as traffic offenses during February's were DUIs.
The nationwide raids sent chills through the country's immigrant community and came shortly after Trump took office after running on an anti-immigration platform that promised to deport millions of undocumented immigrants.
The operations took place in major cities like Los Angeles, Atlanta, New York, and Chicago. At the time, officials said the operations were planned before the executive orders detailing new deportation priorities.
From the day Trump took office until March 13, ICE has taken 21,362 immigrants into custody. During the same time period, the Obama administration arrested 29,238 immigrants in 2014, 18,031 in 2015, and 16,104 in 2016.
The raids under Trump have upset activists who say that while the operations were similar to ones conducted under Obama, there were far more collateral arrests of undocumented immigrants with no criminal records.