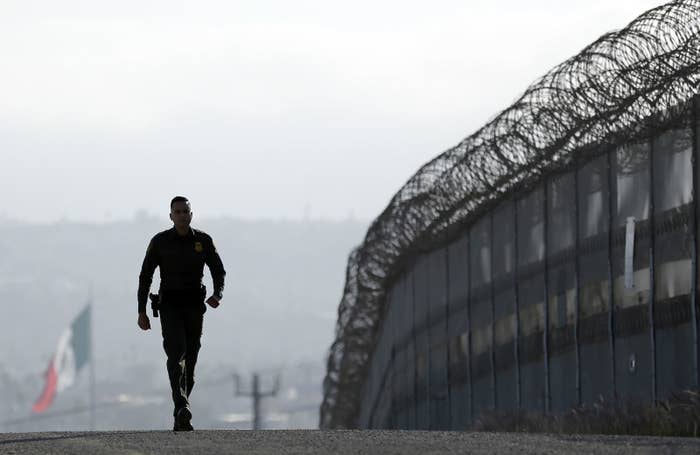 The U.S. government has for years been unfairly deporting veterans after botching their naturalization process, leaving them alone abroad and without access to adequate medical care, the ACLU alleges in a new report.
The findings released on Wednesday are based on interviews with 59 veterans from 22 countries who have been deported or are fighting their deportation. Of those, 31 of were brought to the U.S. before the age of 10. Another 14 served in Vietnam, 11 during the Desert Storm era, and 13 after 9/11, according to the ACLU.
"The United States should not be deporting U.S. vets," Jennie Pasquarella, director of immigrants' rights for the ACLU of California, said Wednesday. "Rather than help them re-enter civilian life, the U.S. government turns its back on them and kicks them out."
As a result, the veterans lack access to medical care they would have otherwise received in the U.S., in some cases leading to death, the ACLU alleges. In other cases, veterans who didn't get their disability compensation and pension before they were deported weren't able to get foreign medical assistance, the ACLU said.
The deportations have largely been a consequence of 1996 amendments to immigration laws that require detention and deportation for a wide range of crimes deemed "aggravated felonies," and barred immigration judges from considering factors like military service for a possible second chance.
The now defunct Secure Communities deportation program, which relied on partnerships between local police and federal immigration authorities, further compounded the issue.
Unlike veterans who are U.S. citizens, undocumented vets aren't given second chances and go straight to deportation proceedings. About three-quarters of them can't afford an attorney, which greatly hinders their chances of success.
Gillian Christensen, spokesperson for the Department of Homeland Security (DHS), said U.S. Immigration and Customs Enforcement (ICE) considers military service as a positive factor when deciding whether to try to deport someone.

"Still, and as the report acknowledges, applicable law requires ICE to mandatorily detain and process for removal individuals that have been convicted of aggravated felonies," Christensen said in a statement. "ICE respects the service and sacrifice of those in military service, and is very deliberate in its review of cases involving veterans."

ICE doesn't track deported vets, but U.S. Citizenship and Immigration Services (USCIS) is aware of some cases and is working with their attorneys, Christensen said.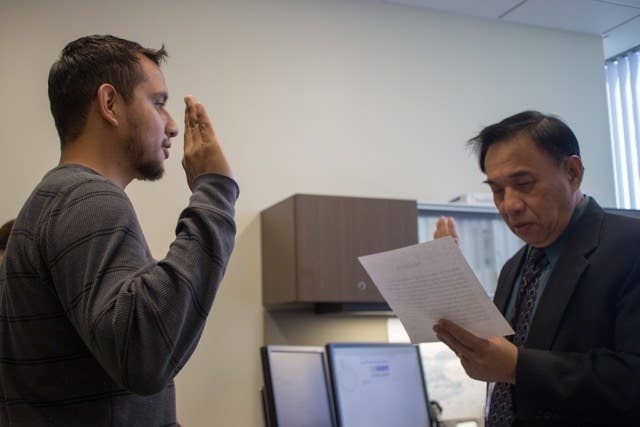 One of the veterans interview for the report, Lance Corporal Daniel Torres, told the ACLU he joined the Marine Corps in 2007 when he was 21 after a recruiter used a fake birth certificate to enlist him. But after one tour of duty in Iraq, and before deploying to Afghanistan, he was discharged honorably in 2011 when the military discovered the fake document.
He then flew to France to join the French Foreign Legion, but was rejected because he had suffered hearing loss in Iraq. Undocumented and unable return to the U.S., Torres was forced to return to his native Tijuana.
"Green card veterans are being torn from their homes and families they are being treated as if they are disposable," he told BuzzFeed News. "Their biggest fault is that they weren't born on this side of the fence, this only makes their sacrifice and loyalty much more honorable."
What Torres hadn't known until it was too late was that he was eligible to become a U.S. citizen the minute he enlisted in the Marines under two provisions in the Immigration and Nationalist Act that allow service members and veterans to naturalize, which he eventually did in 2016 after five years in Mexico.

Even so, veterans who are able to apply have reported that they were unable to complete the process because paperwork didn't reach them as they were redeployed, transferred, or because the government lost track of their applications.
In one case, Army Sgt. Arnaldo Giammarco, born in Italy and brought to the U.S. in 1960 at age 4, filed his naturalization application in 1982, but officials marked his application as "non-filed" because it was waiting for the resolution of a sexual assault charge that was later dismissed.
Years later he was deported following larceny and three drug possession convictions. He was deported to Italy in 2012 but filed a successful lawsuit to force the government to adjudicate his application. U.S. immigration officials have appealed the court's ruling.