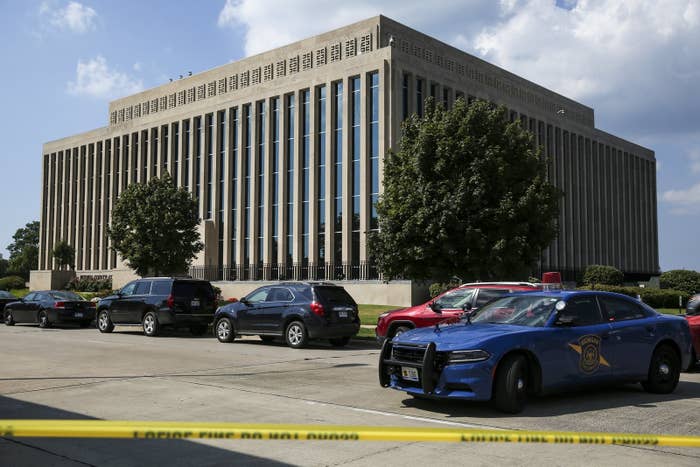 Three people were killed inside a Michigan courthouse Monday after an inmate was able to grab a gun and fatally shoot two bailiffs before he himself was brought down, officials said.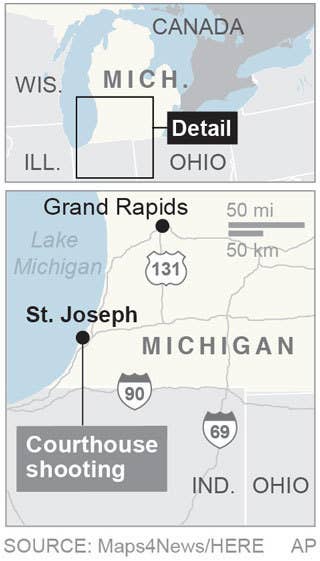 Bailiffs Joe Zangaro, 61, and Ronald Kienzle, 63, were killed in the incident, Berrien County Sheriff Paul Bailey said at a news conference.

"They had been in law enforcement for over 40 years," Bailey said. "They are just loving guys and their lives were tragically ended today."
The shooter was identified as 45-year-old Larry Darnell Gordon, a jail inmate who faced "several felony charges," according to authorities.
A deputy was also wounded in the attack and was at a nearby hospital in intensive care, Berrien County Undersheriff Chuck Heit told BuzzFeed News.
The attack occurred at about 2:30 p.m. inside the third-floor of the Berrien County Courthouse. Bailey said Gordon was being moved from a holding cell by a deputy to a courtroom when he attacked, took his gun, and shot him.
The struggle took place right outside the holding cell.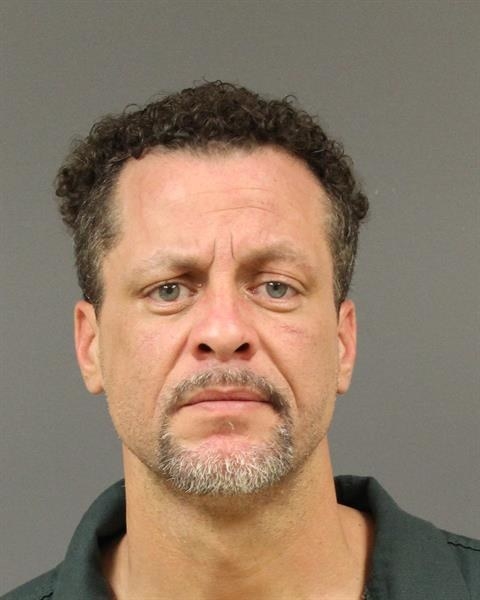 Contrary to what he said at a press conference Monday, Bailey said Tuesday that Gordon was "handcuffed in the front" when he attacked.
"I got wrong information at the beginning," Bailey said. "Once I did ,my last press conference the crime scene techs told me he was handcuffed in the front."
After overpowering the deputy, Gordon moved out of the area and fatally shot the two bailiffs before going into a court area. Once inside the court, he took people hostage for a short period before trying to leave through another door and was confronted by two bailiffs who fatally shot him.

"All indications is that he was trying to break out of jail," Bailey said.
The entire incident probably took less than five minutes before it was over. Not all inmates are handcuffed when being escorted into court and there were no indications or warnings that Gordon was violent, Bailey said.
"Our hearts are torn apart," Bailey said of the two dead bailiffs. "They were our friends, they were my colleagues, I've known them for over 30 years."
A woman was also hurt during the incident and was taken to the hospital for injuries she sustained to her arm.
According to Michigan State Police records Gordon faced two counts of first-degree criminal sexual conduct, kidnapping, assault with a dangerous weapon, and aggravated domestic violence. He was arrested on April 20.