Federal authorities in Mexico said Friday that they have arrested an alleged cartel hit man known as "The Stubborn One" in connection with the kidnapping of 43 students who are believed to have been killed.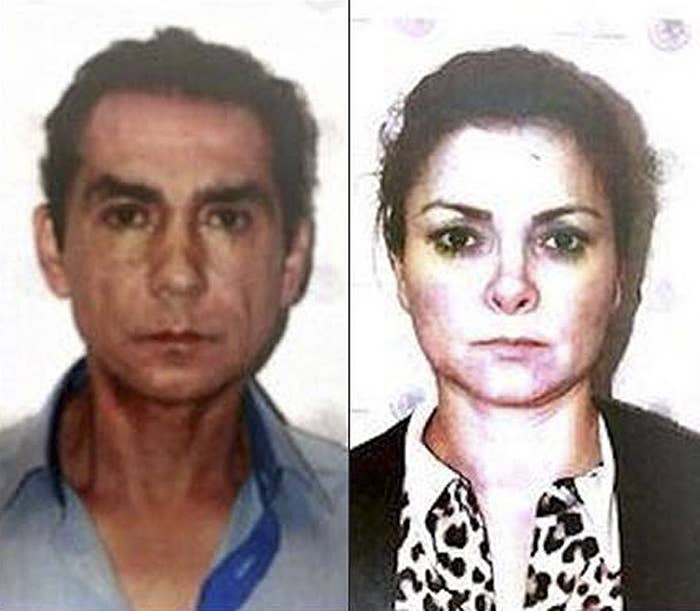 The arrest of Felipe Rodríguez, whose other alias is "The Brush," comes days after an arrest warrant was issued for the former mayor of the southwestern Mexican city of Iguala where the 43 Ayotzinapa Normal School students went missing.
The Mexican attorney general's office said Rodriguez, an alleged assassin for the Guerreros Unidos cartel, was suspected of being the "material author" of the killings.
On Tuesday, federal criminal investigations chief Tomas Zeron said in a statement, that Mexican authorities had obtained an arrest warrant for former Mayor Jose Luis Abarca, as well as 44 others, for the alleged kidnapping of the Ayotzinapa Normal School students.
The students, all male, went missing in Iguala, Guerrero, on Sept. 26. Their disappearance and suspected killings sparked a wave of uproar and protests throughout the country and abroad. Mexican authorities said the students were kidnapped and likely killed by members of a drug cartel after being corralled by local police on the order of Abarca.
The search for the classmates led to the discovery of a number of mass graves, but only one Ayotzinapa student has been identified from the remains authorities have found.
Abarca had already been charged with "aggravated homicide against six people" and the "attempted murder of others" in the case.
He and his wife, Maria de los Angeles Pineda, were detained on Nov. 4 after fleeing from Iguala. Abarca had been formally stripped of his office on Oct. 17 when Guerrero's attorney general's office said it initiated criminal proceedings against him.
Pineda is suspected of colluding in the alleged plot and will be tried for engaging in organized crime, according to Reuters.
Zeron said his office conducted 16 raids, analyzed 93 sets of telephone equipment, and obtained 385 statements, including 36 from soldiers. A total of 97 people have been arrested.
He also said that none of the statements the attorney general's office has received indicate that the military or federal government had any involvement in the disappearance of the students.
In December, an investigative report published by a Mexican magazine said federal authorities conspired with local police in the attack on the Ayotzinapa students.
Update: This post has been updated with information on the arrest of Felipe Rodriguez.
Correction: An arrest warrant was issued for the former mayor of Iguala for the kidnapping of 43 students. An earlier version of this post said he had been charged with their kidnapping.