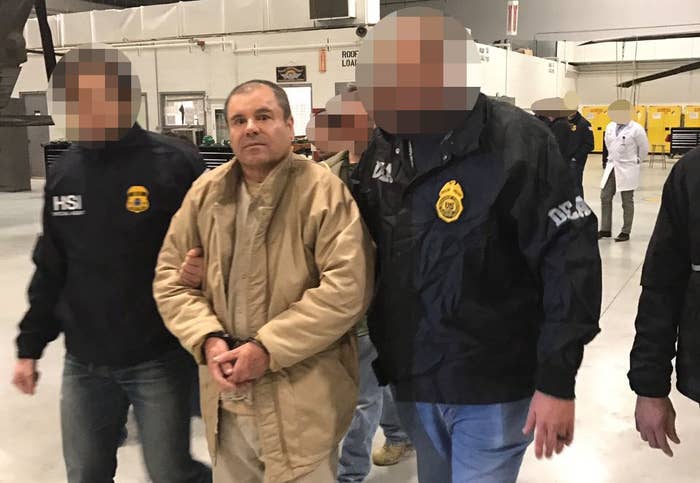 Mexican authorities on Thursday extradited drug lord Joaquín "El Chapo" Guzmán to the United States to face numerous charges.

In a statement, the Mexican Secretariat of Foreign Affairs said a court decided to deny Guzmán appeals and grant his extradition. The drug lord was flown to New York, where he was reportedly due in court.
Guzmán's extradition had been expected for months, but it was uncertain exactly when he would be sent to the US to face drug-related crimes including murder, assassination, and kidnapping.
Officials from Mexico's attorney general's office said Guzmán's two appeals against extradition were both denied Thursday, just hours before Mexico notified the US government and extradited the drug lord the same day.
In a press conference late Thursday night, Alberto Elías Beltrán from Mexico's prosecutors' office said the extradition was not "fast-tracked."
Aerial footage from Univision showed Guzmán landing Thursday night at MacArthur Airport in Islip, New York.
New York isn't the only state that wants him. Guzmán also faces federal charges in California, Illinois, Texas, and Florida. The US Department of Justice said he is charged in six separate indictments throughout the United States.

"The indictment filed in the Eastern District of New York contains a provision that he must first enter the United States in that district to preserve the Eastern District of New York indictment," the Justice Department said.

The drug lord gained legendary status after escaping from two Mexican prisons and was one of the world's most wanted fugitives.

His last escape from a maximum security prison was in 2015, when he used an elaborate underground tunnel built under his cell to get out, much to the embarrassment of the Mexican government. In 2001, he fled Puente Grande prison, where he had been incarcerated since 1993.
Guzmán, who grew up poor in Sinaloa, Mexico, worked his way up Mexican criminal organizations and became known for his violent business practices. Eventually he came to head the Sinaloa Cartel and was considered the most powerful drug kingpin in the world.
Guzmán was captured in a January 2016 raid led by Mexican Marines. A day after the raid, it was revealed that actor Sean Penn had traveled to Mexico to interview Guzmán for a Rolling Stone piece.
The meeting "was an essential element, because we were following [Guzmán's] lawyer, and the lawyer took us to these people and to this meeting," Mexican Attorney General Arely Gomez told local radio.
Mexican actor Kate del Castillo, who had corresponded with Guzmán and expressed interest in making a biopic about him, helped broker the meeting between the cartel leader and Penn.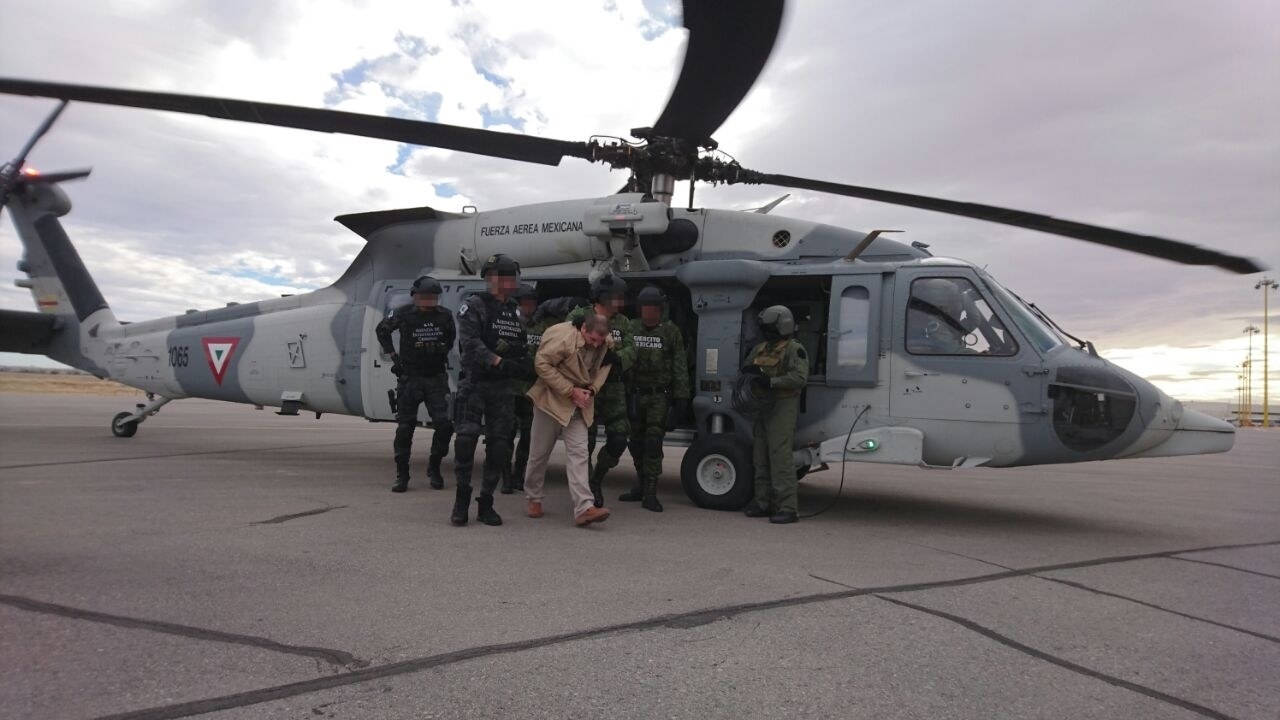 Asked whether the extradition occurred so that Guzmán would arrive in the US before Donald Trump is sworn into office as US president, Beltrán said politics didn't play a role in the decision to extradite him, or to fly him to New York the same day.

In a statement, Mexico's ruling Institutional Revolutionary Party (PRI) said the extradition was an example of the nation's willingness to expand cooperation with the US.

"This action is a clear showing of cooperation on the part of the Mexican government," said Enrique Ochoa Reza, president of the PRI's executive national committee. "It will be through dialogue and negotiation that our nation will fortify its bilateral relationship with our neighbors to the north."