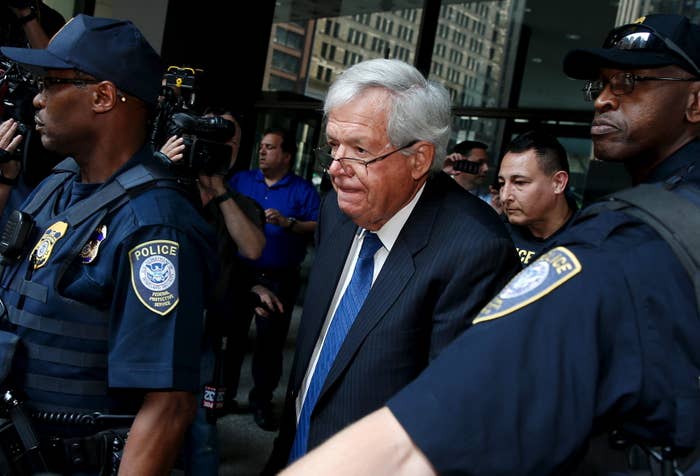 A man who claims former House Speaker Dennis Hastert sexually abused him as a teenager filed a lawsuit Monday claiming he's still owed $1.8 million in unpaid hush money.
According to the breach of contract complaint, the man, identified only as James Doe, said Hastert, his wrestling coach, sexually abused him when he was 14 years old.
"For many years to follow, [Doe] suffered severe panic attacks which led to periods of unemployment, career changes, bouts of depression, hospitalization, and long-term psychiatric treatment," according to the complaint filed in Kendall County Circuit Court in Illinois.
After the man confronted Hastert — a former high school teacher from a small town outside Chicago — in 2008 and demanded compensation for the abuse, the two reached a $3.5-million stay-quiet agreement, according to the lawsuit.

In October, Hastert pleaded guilty to breaking federal banking rules to structure the ensuing payments to hide "prior bad acts." He faces up to five years in prison when he is sentenced Wednesday for the banking violations.
Hastert never faced charges for allegations that he sexually abused multiple high school boys because the statute of limitations had run out decades ago. The lawsuit says Hastert paid the alleged victim $1.7 million from June 2010 to December 2014.