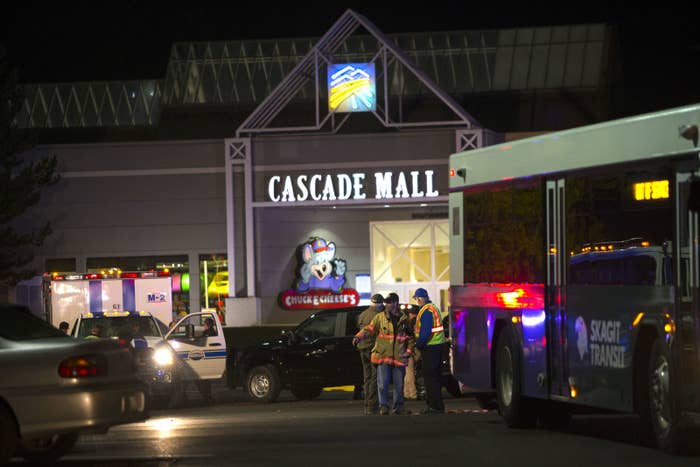 The alleged gunman who fatally shot five people in a Washington mall north of Seattle on Friday has been taken into custody, officials said Saturday night.
Washington State Police identified him as 20-year-old Arcan Cetin. He was taken into custody without incident in Oak Harbor, a small town on Whidbey Island, near his home.
On Friday evening, the shooter opened fire about 40 minutes away at the cosmetics counter of a Macy's in Cascade Mall, killing four women and one man.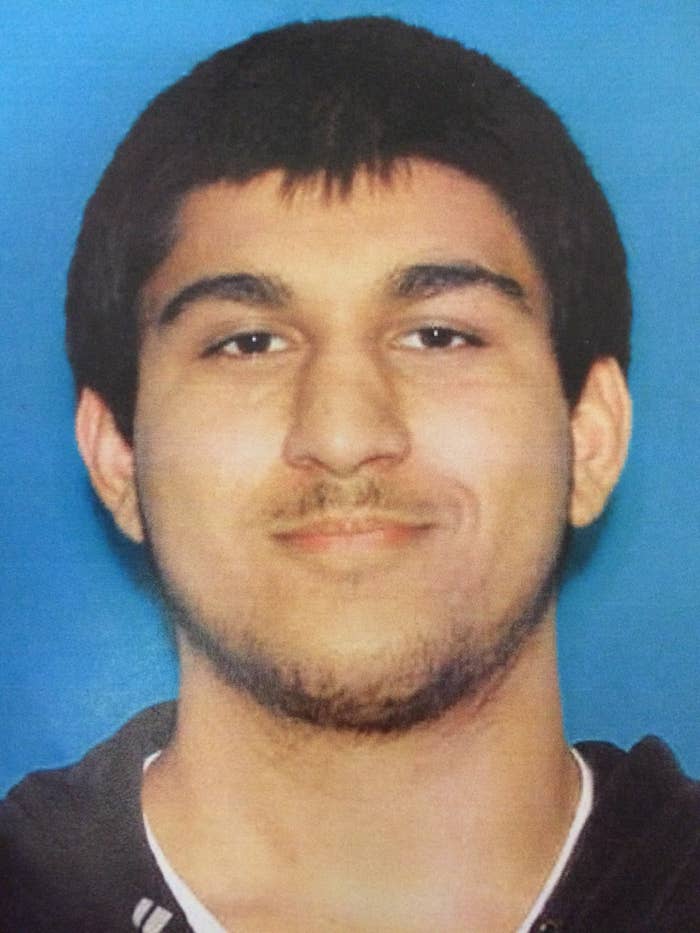 During a press conference on Saturday morning, Michael Knutson, assistant special agent in charge of the FBI's Seattle field office, said there was "no evidence to point to a terrorist attack at this time." The bureau also said there was no information to suggest additional attacks were being planned in the state.

Mount Vernon Police Lieutenant Chris Cammock said surveillance footage from inside the mall shows the shooter first entering the building on foot without a weapon, shortly before 7 p.m. local time.
"Ten minutes later, he entered Macy's with a rifle, [and] fired multiple times," Cammock said.
Around midnight, Burlington police put the toll at four women dead, with one man critically injured from the Cascade Mall shooting. Officers later confirmed the man had died in hospital from his injuries.
By Saturday night, Cammock said investigators had been in touch with Cetin's family — who were cooperating — as well as others who knew him. It remained unclear what motive he may have had.
"It's just too early to tell," Cammock said.
Sgt. Mark Francis with the Washington State Patrol said the shooter left the scene before police arrived after they received reports of shots fired at around 7 p.m.

Brenda Montreuil told CNN she was at the movie theater located in the mall when theater staff suddenly entered the room and told patrons to move toward the exit.
"The theater attendant came in and apologized for stopping the movie and said they were asked to have everyone leave immediately," said Montreuil, who initially thought it was a drill.
"But you immediately think about what happened in Aurora, Colorado, so you start moving faster," she said.

Once the moviegoers were outside, Montreuil said police officers began to comb through the crowds, "asking if anybody saw anything."
After initially clearing the mall of any further danger, first-responders began entering the building to tend to an unknown number of wounded inside, officials said.
Law enforcement searched the 434,000-square-foot mall throughout the night, and had employed two K9 teams fixed at the perimeters. A rifle was recovered, and officials said they were still working to determine the legal owner.
Survivors were bused to a nearby church, Sgt. Francis said.
The victims' bodies were still at the mall and had not been examined as of Saturday afternoon, Skagit County Coroner Hayley Thompson said.
Washington Governor Jay Inslee has expressed his condolences on Twitter, and reminded citizens to stay close to loved ones as more information came in.

Authorities said they began to receive tips on the gunman's identity on Friday night, and surveillance video from outside the mall suggested what kind of vehicle he may have been driving. That information was pass on to law enforcement throughout the area, including Oak Harbor — the town of about 22,000 people where Cetin had graduated from high school and still lived. He was a legal, permanent US resident after emigrating from Turkey, authorities said.
Island County Sheriff's Office Lt. Mike Hawley said Cetin's vehicle was spotted empty around 6:30 p.m. Saturday, and he and other deputies began to respond. As he drove there, he recognized Cetin walking on a sidewalk.
Cetin was not carrying any weapon, but he had a satchel containing a computer and a few other items, Hawley said.
"He said nothing," Hawley said. "He was just kind of zombie-like."
Cetin had been arrested in the area last year on suspicion of simple assault. On Saturday night, he remained on an investigative hold and was expected to appear in court on Monday.
Burlington Mayor Steve Sexton said he was proud of his community for coming together during a time of devastating and senseless loss.
"That was us in that mall last night," he said. "Any one of us, at any time. It changed those families forever. We need to keep them in our prayers."
This is a developing story. Check back for updates and follow BuzzFeed News on Twitter.