Death Toll In Chile After 8.3 Earthquake Continues To Rise
The powerful earthquake was immediately followed by a tsunami alert for the Chilean coast and waves reaching 15 feet above tide were observed. At least 11 people were reported killed as of Thursday.
The death toll from a powerful magnitude-8.3 earthquake that struck off Chile's central coast Wednesday, triggering a tsunami, increased to at least 11 deaths.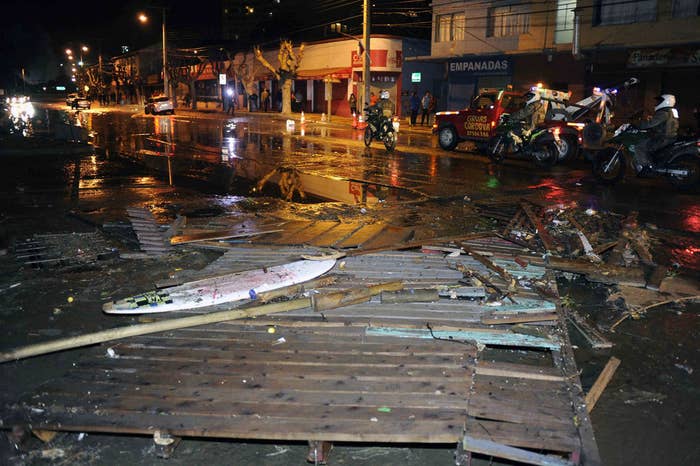 The earthquake occurred off the coast of the Coquimbo region, Chile, at 7:54 p.m. Wednesday at a depth of about 15.5 miles, the U.S. Geological Survey reported. Tsunami waves larger than 15 feet were observed in the port city of Coquimbo after the earthquake struck.
Addressing a nation still scared by the devastating 2010 earthquake-tsunami combo that killed hundreds, President Michelle Bachelet said Wednesday night that the people of Chile must once again "confront a powerful blow from nature."
Eleven people were confirmed killed in the violent shaking that sent residents fleeing buildings and running into streets, Chile's Deputy Interior Secretary Mahmud Aleuy said. One million people were evacuated from the coastline over tsunami fears, he said.
One of the 11 victims, a 26-year-old woman, was killed by a collapsing wall, and 15 others were reported injured, the mayor of Illapel, which is near the epicenter, said on the radio, according to Reuters. The mayor said homes were damaged as well.
The earthquake was followed by a series of magnitude 5 and 6 aftershocks.
The threat of a tsunami had largely passed by Thursday afternoon, the Pacific Tsunami Warning Center. Waves from the earthquake hit Hawaii at two to four feet above sea level, according to the Pacific Tsunami Warning Center. The National Weather Service reported waves reaching 13 inches past normal sea levels in California.
The National Tsunami Warning Center later issued an advisory for part of California's coastline.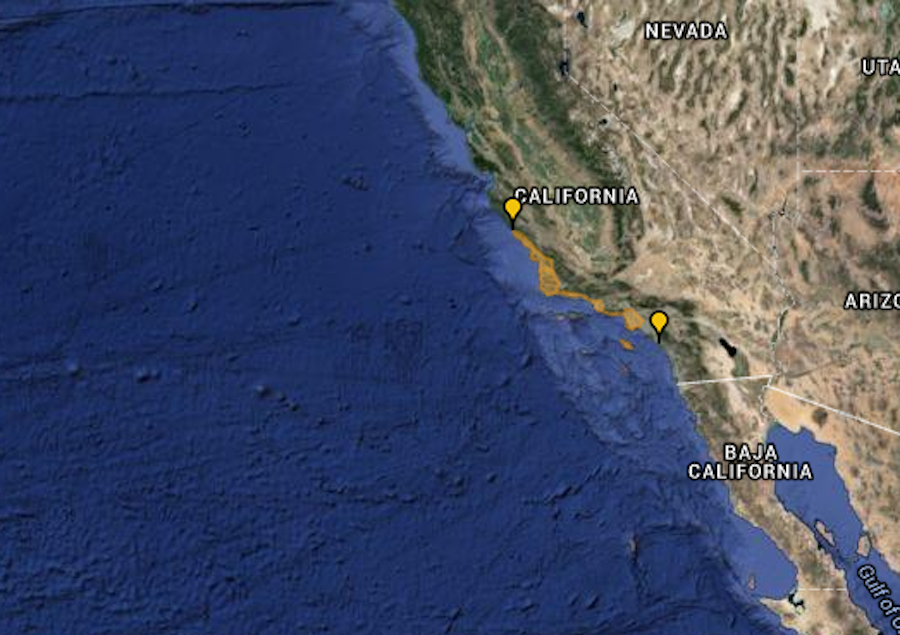 Water was seen flooding the streets of Concon shortly after the first tsunami waves were reported.
The Prompt Assessment of Global Earthquakes for Response (PAGER) model had initially estimated that up to 100 people could be killed in the earthquake.
Panels and parts of the ceiling fell nearly 100 feet at the Costanera Center, a commercial complex with a six-floor shopping mall.
Shoppers also fled a supermarket during the shaking in Santiago.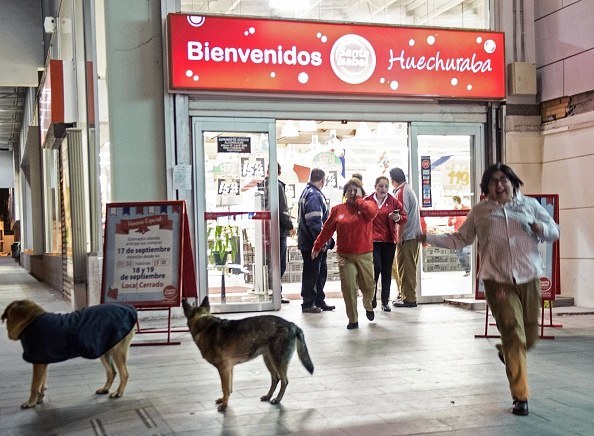 Neil Klopfenstein, 35, told BuzzFeed News he was in Santiago when the earthquake struck. He said via Twitter that the sixth aftershock felt almost as intense as the initial quake, but that the power remained on.
This developing story. Check back soon for updates and follow @BuzzFeedNews on Twitter.