Louisville Bans Men's Basketball From Postseason Amid Sex Scandal Investigation
The announcement was made after an investigation into whether University Of Louisville players and recruits had sex with escorts found "significant violations."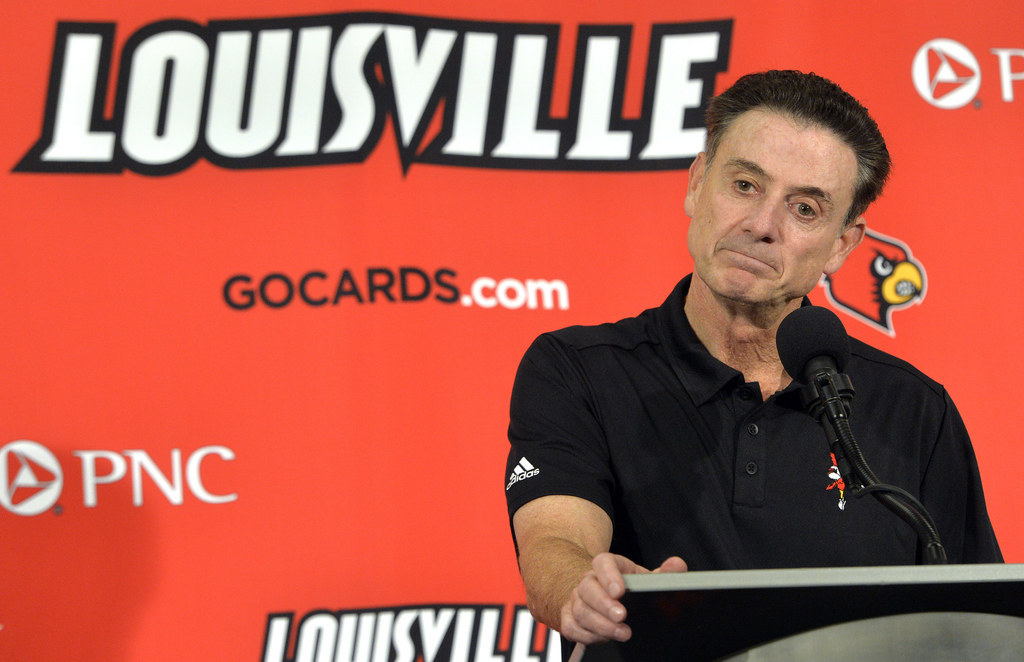 The University of Louisville on Friday banned its men's basketball team from the postseason after an investigation into whether escorts stripped and had sex with recruits and players revealed "significant violations."
University President Jim Ramsey said he made the decision after receiving an update on the investigation Thursday. The inquiry was being led by the university and NCAA, Ramsey said in a statement.
Escort Katina Powell detailed the allegations in her book "Breaking Cardinal Rules: Basketball and the Escort Queen," which was released in October, the Associated Press reported. Powell said that the former director of men's basketball operations, Andre McGee, paid $10,000 for 22 shows performed by her and other women, including three of her daughters.
The parties took place inside the players' Billy Minardi Hall dormitory from 2010 to 2014, Powell said. In addition to the players, escorts also allegedly had sex with recruits and some of their fathers.
Powell said she has no proof that Louisville coach Rick Pitino knew that a former Cardinals staffer hired her and other dancers to strip and have sex with former recruits and players, the AP reported.

The ban applies to the NCAA Tournament and the Atlantic Coast Conference tournament.
"I recognize that this is a significant penalty for our program and will be a disappointment to our student athletes and to many in the UofL family," Ramsey said in a statement. "While this was a difficult decision, it was made in the best interest of our University community, and I believe we will be stronger because of it."