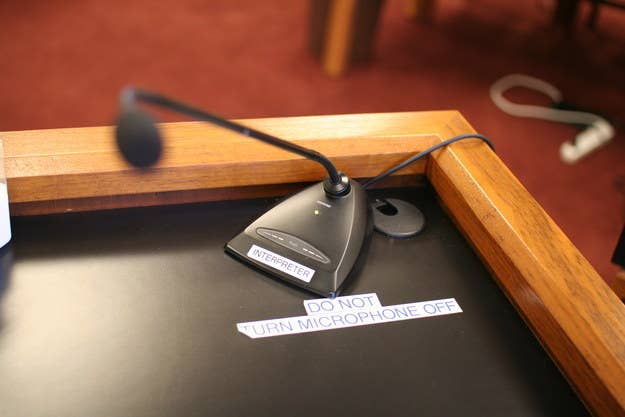 A Louisiana court is being accused of charging Latinos higher fees and forcing them to attend overpriced English classes, according to a complaint filed by the Southern Poverty Law Center.
The complaint with the Department of Justice was filed Wednesday on behalf of four people facing traffic offenses in the First Parish Court of Jefferson Parish.
The complaint also alleges that the four people were charged without their consent for "inadequate interpretation services in court" and forced to sign forms written only in English. Latinos make up 14% of Jefferson Parish, according to the SPLC.
"Latinos in Jefferson Parish are being discriminated against because of their national origin," Naomi Tsu, SPLC deputy legal director, said in a statement. "It's unconstitutional that these individuals are not even hearing the charges against them before being slapped with extra fees and expensive, subpar classes simply because they cannot speak English fluently."
Court administrator Beatrice Parisi could not be immediately reached for comment. `
One of the complainants, 31-year-old Omar Roman-Velasquez, said he was charged $390 for using interpretation services, despite never requesting any. faced charges of failing to yield, driving without a drivers' license, and driving without insurance,
The judge dropped his driving without insurance charge and amended Roman-Velasquez's failing to yield citation to a charge of driving with an expired tag. But according to the complaint, the interpreter rushed though the hearing and didn't accurately interpret what the judge said.
According to the SPLC, the Department of Justice has told courts to make interpretation services available for free and inform defendants of all charges pending against them.
Roman-Velasquez said he wasn't given the opportunity to present evidence that his brake tag was still good because the interpreter didn't accurately explain what the judge said. He was ultimately charged $780 in total.
He and two other complainants were also enrolled in 10 weeks of English classes that cost nearly $300, far above market rate, according to the complaint.