Los Angeles County Supervisors Advance Plan For HIV-Blocking Drug
County officials on Tuesday said making the drug, known as PrEP, widely available will help stem the number of new HIV infections.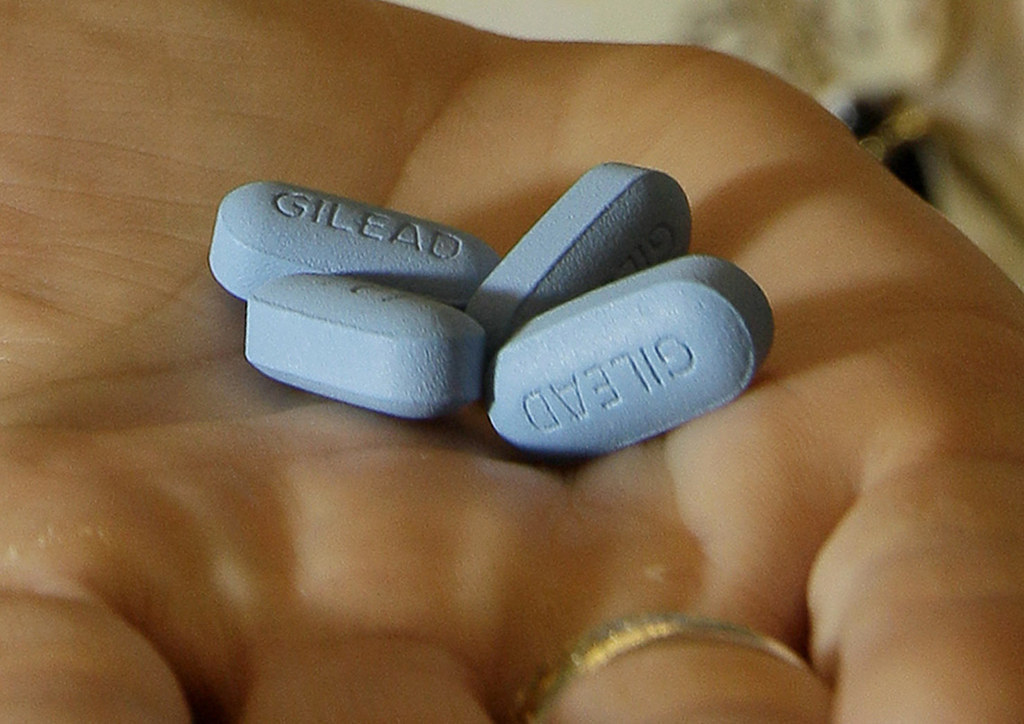 Los Angeles County supervisors on Tuesday voted to develop a comprehensive program for a drug that can reduce the chances of contracting HIV by 99%.
Under the motion introduced by Supervisor Sheila Kuehl, public health officials have 30 days to come back with a plan to make pre-exposure prophylaxis, also known as PrEP and marketed as Truvada, widely available. It was approved with four votes and one abstention.
"Offering PrEP together with other HIV prevention tools will make it possible for us to dramatically reduce new HIV infections," Kuehl said. "PrEP is not a silver bullet, it's not a panacea, but it is another tool that we need to offer our county residents who are at high risk of contracting HIV."
Supervisors Hilda Solis and Mark Ridley-Thomas amended the motion to also require the Los Angeles County Sheriff's Department to create a plan for making PrEP available in its jails and youth detention camps before it was approved by the board.
"This is a very important step in the evolution of HIV prevention," Mario J. Perez, the county's director of HIV and STD programs, told BuzzFeed News after the meeting. "Especially for young men of color and transgender people."
Additionally the county's Department of Public Health was instructed to speed up the process of contracting out with private healthcare providers to make PrEP available to uninsured and underinsured people.
The county is plagued by a slow contracting process that can take up to two years, officials have told BuzzFeed News. Officials and proponents of PrEP said fear of being sued by one of the world's largest HIV organizations, the AIDS Healthcare Foundation, has also stymied previous efforts to launch a program for the drug.
Vallerie Wagner, chief operating officer at APLA Health & Wellness, urged officials to move forward with a program for PrEP or risk falling further behind other jurisdictions.
"L.A. County has been at the forefront of providing services and been on the cutting edge in fighting this disease," Wagner said. "Unfortunately, we have fallen woefully behind cities like San Francisco."
Michael Weinstein, president of the AIDS Healthcare Foundation, has expressed concern over PrEP's potential. He said people who take it won't adhere to the daily regimen, lowering the drug's effectiveness and possibly leading to more infections.
Sonali Kulkarni, medical director of L.A. County's division of HIV and STD programs, said a comprehensive program is crucial in reaching young gay men of color who are the least likely to know about PrEP or believe they can't access it.
Kulkarni estimates there are at least 1,000 people on PrEP in L.A. County. She also believes some 6,000 to 9,000 people may qualify for the drug. And although she acknowledged the treatment is not for everyone, the board of supervisors's action on Tuesday is an important step.
"It feels like something revolutionary," Kulkarni said, "even though it's not new, but to have L.A. County's support for PrEP as a prevention tool."
Updated with a breakdown of the vote and comments from Kuehl.