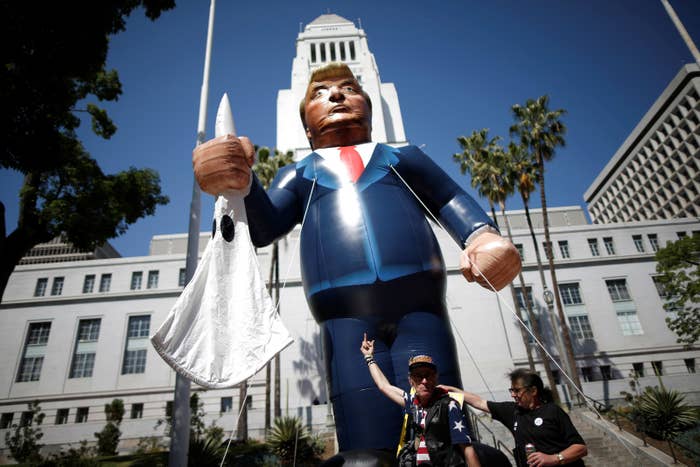 Los Angeles officials on Monday said they are launching a $10-million legal fund for residents facing deportation, joining what could be a growing list of other cities that have taken similar action ahead of a Trump administration.
The fund will pay for legal counsel, which studies show can mean the difference between deportation or being allowed to stay in the US. Because immigration court is considered a civil matter, undocumented residents have no legal right to legal representation, such as a public defender.
"People who have built their lives in America have rights, and they deserve all of the protections that our legal system provides," Los Angeles Mayor Eric Garcetti said in a statement.
In doing so, Los Angeles joins cities like Chicago and New York City who have put money toward legal aid for undocumented immigrants.
"We applaud this initiative," said Angelica Salas, executive director for the Coalition for Humane Immigrant Rights of Los Angeles. "Every person going to immigration court should receive legal representation."

Other municipalities are pondering the same move, worried that President-elect Donald Trump will follow through on his pledge to deport up to 3 million undocumented immigrants. The Obama administration, for its part, has deported at least 2.4 million people, according to the latest figures.
In California, lawmakers have proposed legislation that would provide free legal aid to immigrants facing deportation. And Santa Clara County is also looking into offering similar help.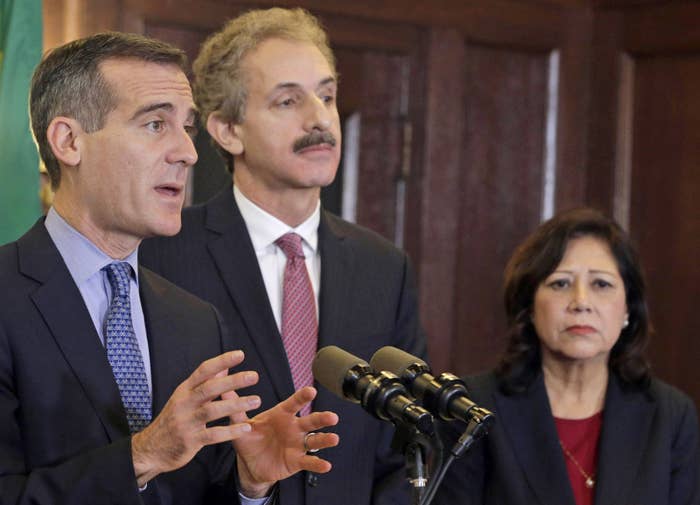 LA city and county officials said they will come up with $5 million in public funds, while the other half of the "LA Justice Fund" will come from private foundations. The Los Angeles County Board of Supervisors is set to vote on its $3 million share on Tuesday.
Last week, Chicago approved a $1.3 million legal defense fund for undocumented immigrants. And New York City's fund, considered a model, was launched in 2013.
Just last month, Los Angeles was criticized by immigrant rights groups for not doing enough to protect immigrants, arguing "abstract statements and vague promises" won't be enough to combat the threat immigrants face under a Trump presidency.
Nationally, only 37% of immigrants facing deportation have attorneys, according to a report from the American Immigration Council. For immigrants in detention, the number is much lower at 14%, compared to two-thirds of immigrants who aren't behind bars.
Figures that worry immigrant rights advocates when detained immigrants with lawyers were twice as likely as their unrepresented counterparts to get immigration relief. Immigrants with lawyers who are not in detention were nearly five times more likely to get relief than those without attorneys.
"It is incumbent upon all of us to come together to meet the need to protect our noncitizen community members," Caitlin Bellis, an attorney at Public Counsel who represents detained immigrants, said in a statement "This is an all hands on deck moment."