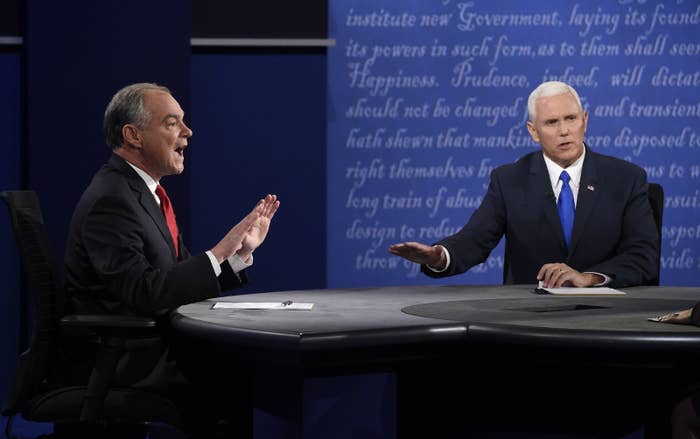 During Tuesday night's Vice Presidential debate Mike Pence said illegal immigration was driving down wages.
"Hillary Clinton wants to continue the policy of open borders, amnesty, catch and release, sanctuary cities, all of the things driving down wages in this country," Pence said.
There is "little evidence" to show that immigrants are taking jobs from US residents, according to a recent report by the National Academies of Sciences, Engineering, and Medicine.
Researchers also said the impact of immigration on wages is minimal. To the extent that negative effects were found, prior immigrants and native-born high school dropouts were most affected.