Leaked emails showing senior Democratic National Committee staffers criticizing Bernie Sanders' presidential campaign and questioning his faith are "outrageous," the Vermont senator said Sunday.
WikiLeaks on Friday published a trove of nearly 20,000 emails, providing an embarrassing glimpse at the inner workings of the DNC and possibly reigniting claims the party was quietly favoring Clinton during the presidential primary.
In a May 5 email with the subject line "no shit," Brad Marshall, the chief financial officer of the DNC, said "someone" should question Sanders about his religious faith.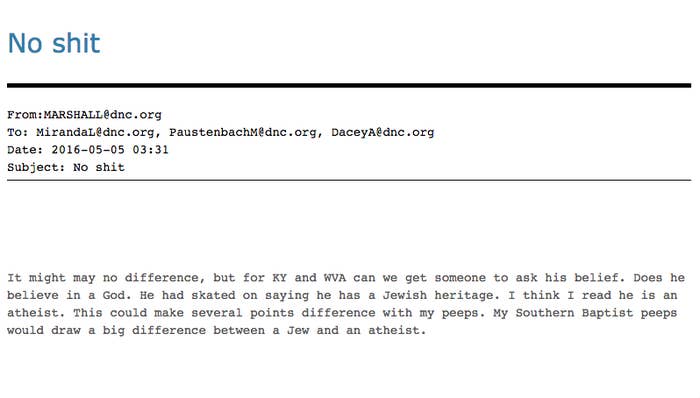 In another email, DNC staffer Mark Paustenbach asked communications director Luis Miranda if there's a good "Bernie narrative" for a story that shows "his campaign was a mess."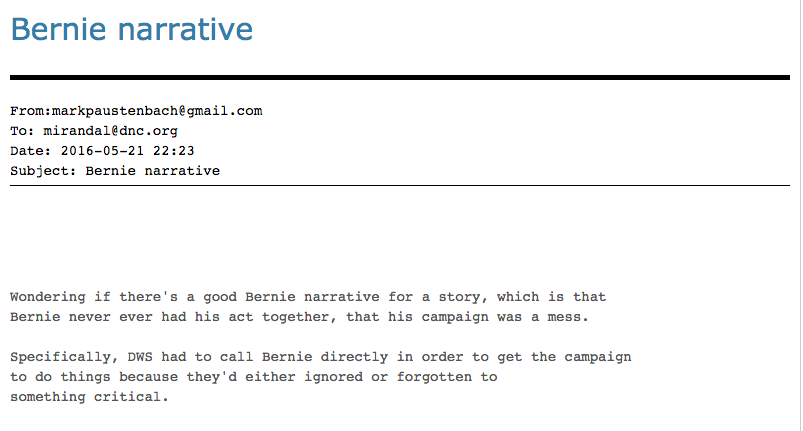 In a May 10 email, staffers called an effort by Maine Democrats to pass a resolution that would bind superdelegates to the primary vote "another lunacy."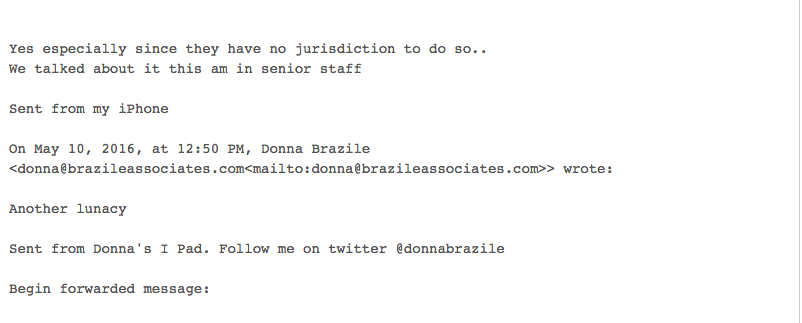 And in another email, MSNBC Morning Joe co-host Mika Brzezinski called for DNC Chair Rep. Debbie Wasserman Schultz to resign over the party's treatment of Sanders. In a furious reply, the DNC chair demanded an official call network head Phil Griffin and seek an apology.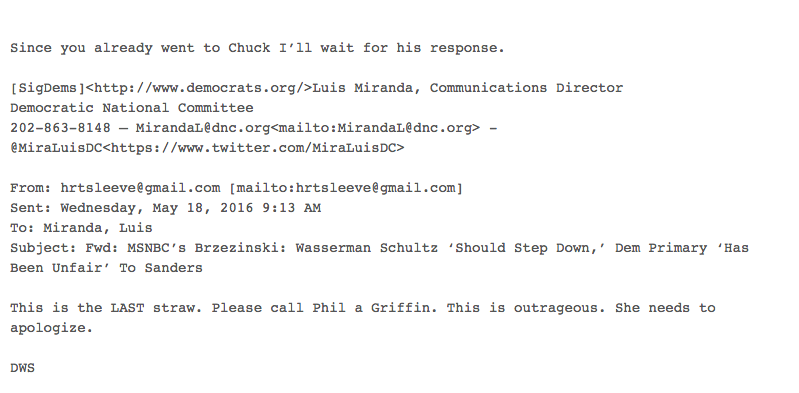 Speaking to CNN's Jake Tapper on Sunday, Sanders said the revelations in the emails were "outrageous," but not "a great shock" to him.
"I mean, there's no question to my mind, and I think no question to any objective observer's mind, that the DNC was supporting Hillary Clinton, was at opposition to our campaign. So I'm not quite shocked by this," he said.
"I am not an atheist, but aside from all of that, I mean, it is an outrage and sad that you would have people in important positions in the DNC trying to undermine my campaign."
Sanders said he was still committed to ensuring Clinton was elected in November over Trump, however he said Wasserman Schultz should be ousted.
"I asked and demanded Debbie Wasserman Schultz's resignation many, many months ago and I state that again," he said. "I don't think she is qualified to be the chair of the DNC — not only for these awful emails, which revealed the prejudice of the DNC, but also because we need a party that reaches out to working people and young people and I don't think her leadership style is doing that."
It was widely reported on Saturday evening that the DNC chairwoman had lost a speaking slot at the party's convention in Philadelphia, scheduled to begin Monday, in light of the email scandal.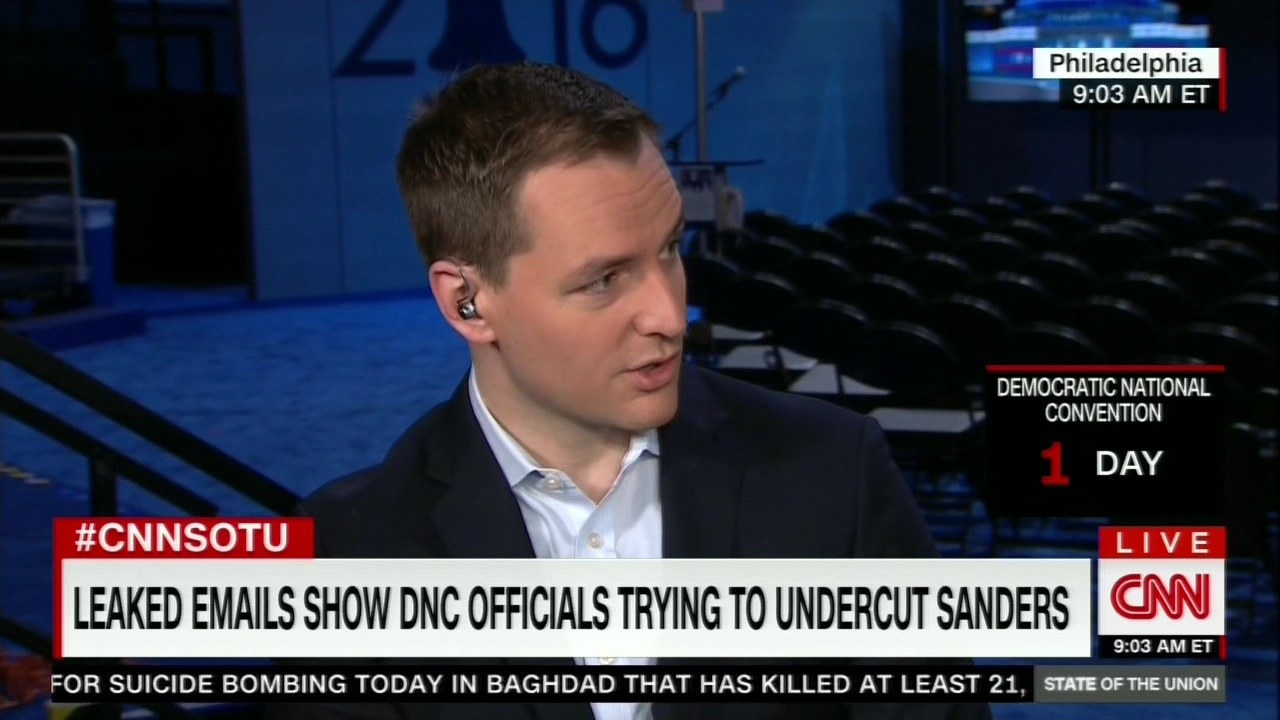 Clinton's campaign manager, Robby Mook, told Tapper that if Russian-linked hackers were behind the DNC breach (as the party has previously said) he does not believe "it's coincidental that they are being released at this time to create maximum damage on Hillary Clinton and to help Donald Trump."
Other leaked emails reveal:
* Politico reporter Ken Vogel sent a pre-published story on Hillary Clinton's fundraising to the DNC to look over per an agreement.
* Wasserman Schultz asked someone at the DNC if they could help her get seven tickets to the Broadway play Hamilton for her and her college roommates. DNC finance director Allen Zachary said it would be hard to get the seats together because "it's like the hunger games around this thing." It's unclear in the emails whether she got the tickets.
* Jordan Kaplan, DNC national finance director, made it clear which salad he wanted: "The salad with chicken asshole." He also wanted cheese because he "swam this morning."