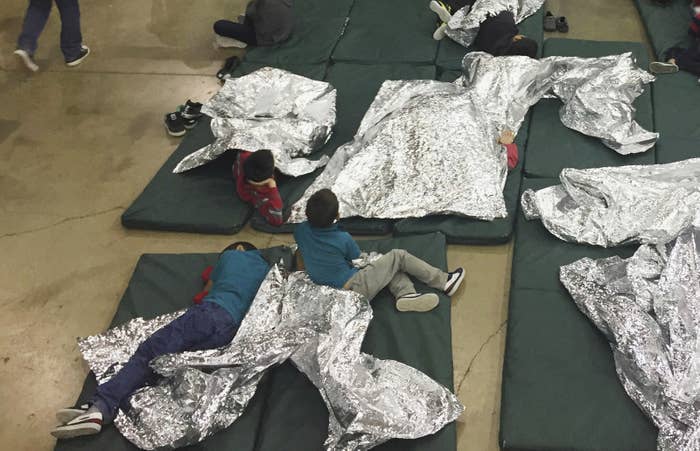 Clutching her 65-day-old daughter, a young Honduran woman pretended to be a window washer at the border crossing in Hidalgo, Texas, following the line of cars until she was on US soil and able to ask for asylum.
The woman, fleeing death threats from cartels, told a delegation of lawmakers visiting the Texas border on Sunday that it was the only way to avoid days of braving the elements on the bridge that connects Hidalgo and the Mexican state of Tamaulipas. People fleeing violence and threats are camping out near US ports of entry for days after being told by US border agents they are at capacity and can't process any asylum-seekers.
"They're making it virtually impossible to get through a port of entry," Oregon Sen. Jeff Merkley told BuzzFeed News.
US Customs and Border Patrol agents routinely turning away asylum-seekers is even more of a problem now because the United States is prosecuting everyone caught trying to cross the border illegally, Merkley said. Under the Trump administration's "zero tolerance" policy that indicts everyone caught crossing illegally, parents are being systematically separated from their kids because they can't be held with them in federal prison.
"They have to sleep there during the night, some for as long as 12 days," Merkley said. "They're being blocked at official points and being blocked at the unofficial points if they're seeking asylum. They're really shutting our borders down for those seeking asylum."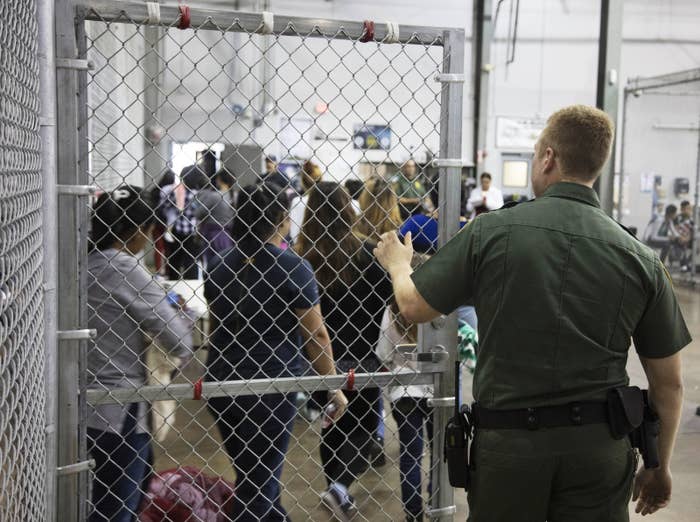 Markley led a group of Senate and House members on a "fact-finding mission" to see the impact of the Trump administration's new policy on migrants at the border. Markley was making a return trip to the area after being stopped from entering a children's detention center in Brownsville, Texas, on June 3.
He was joined by Sen. Chris Van Hollen, Rep. Filemon Vela, Rep. Peter Welch, Rep. David Cicilline, Rep. Mark Pocan, Rep. Vicente Gonzalez, and Rep. Sheila Jackson Lee.
On Friday, an official with the Department of Homeland Security said nearly 2,000 children had been taken from adults at the US border since April when Sessions announced the new policy. The numbers were current as of May 31 and more have certainly been separated from their parents or guardians since then.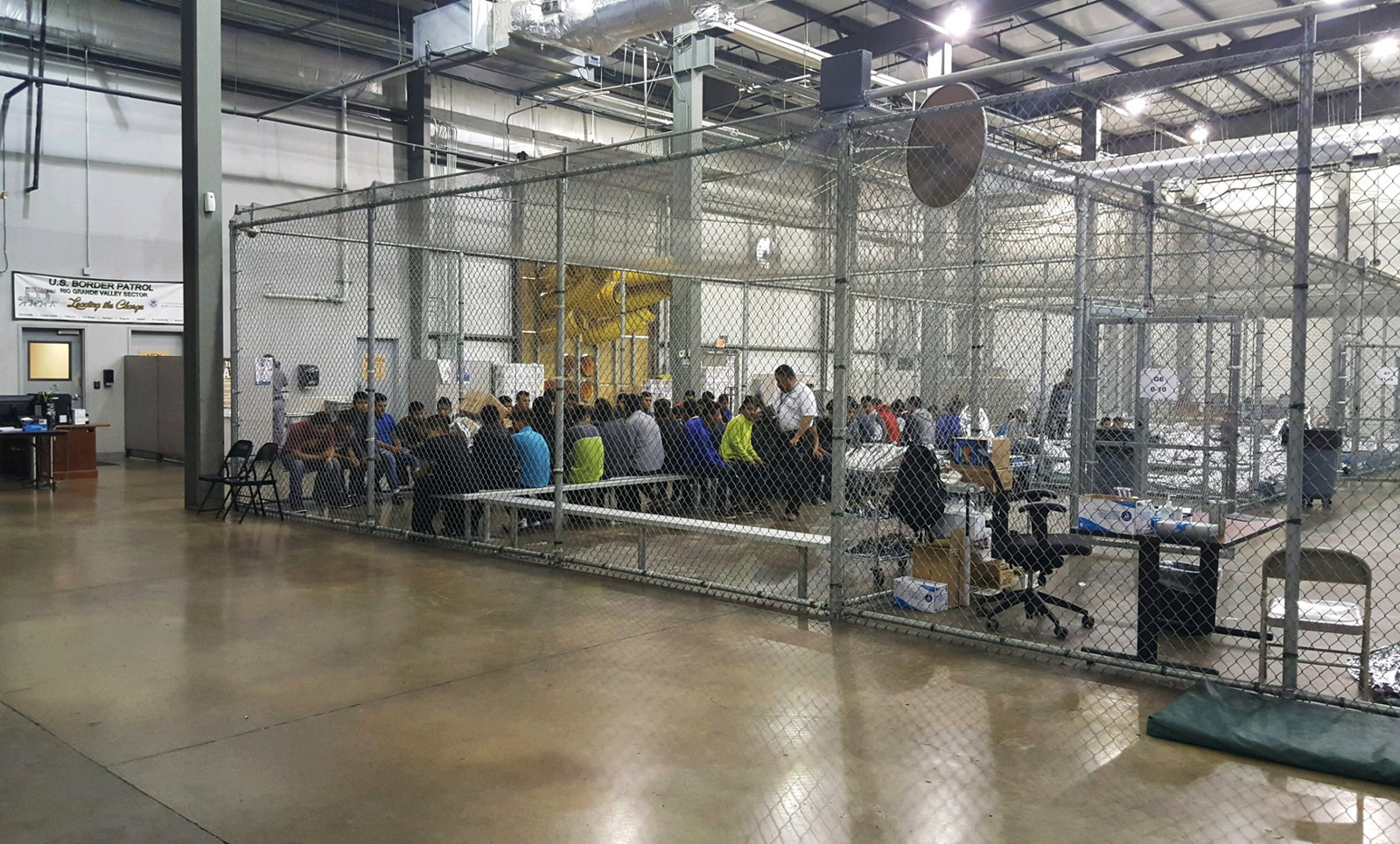 The children are being placed in detention centers and there's been such a need for additional bed space that the Department of Health and Human Services opened up a temporary shelter last week in Tornillo, Texas. At least 360 teenagers are at the temporary location.
Shortly after visiting the McAllen Border Patrol Processing Center that was housing children, Rhode Island Rep. David Cicilline said the policy undermines the founding values of the United States.

"Ripping children, literally from the arms of their mothers in order to try to prevent people from coming to America is not what our country stands for," Cicilline said. "We saw the fear in the eyes of these children who are wondering when they're going to see their parents again."
On Sunday, DHS Secretary Kirstjen Nielsen, said that the administration does "not have a policy of separating families at the border" and said it's not breaking the law if asylum-seekers seek protection at a port of entry.
However, US law doesn't require immigrants to seek asylum at a port of entry. The Immigration and Nationality Act says an undocumented immigrant "whether or not at a designated port of arrival ... may apply for asylum."

The group also visited Casa Padre, a detention center in Brownsville, Texas, that used to be a Walmart and now houses about 1,500 boys ages 10 and up. The brown building sits in the middle of a shopping center with a pizza place and McDonalds operating on the other side of a patrolled parking lot lined with yellow barriers that say "keep out."
About 10% of the children in the facility were separated from a parent at the border.
Rep. Pocan from Wisconsin, said that despite the facilities being clean, the 6-foot-by-10-foot quarters they're confined to are still jails for children who are allowed two hours of outdoor play a day.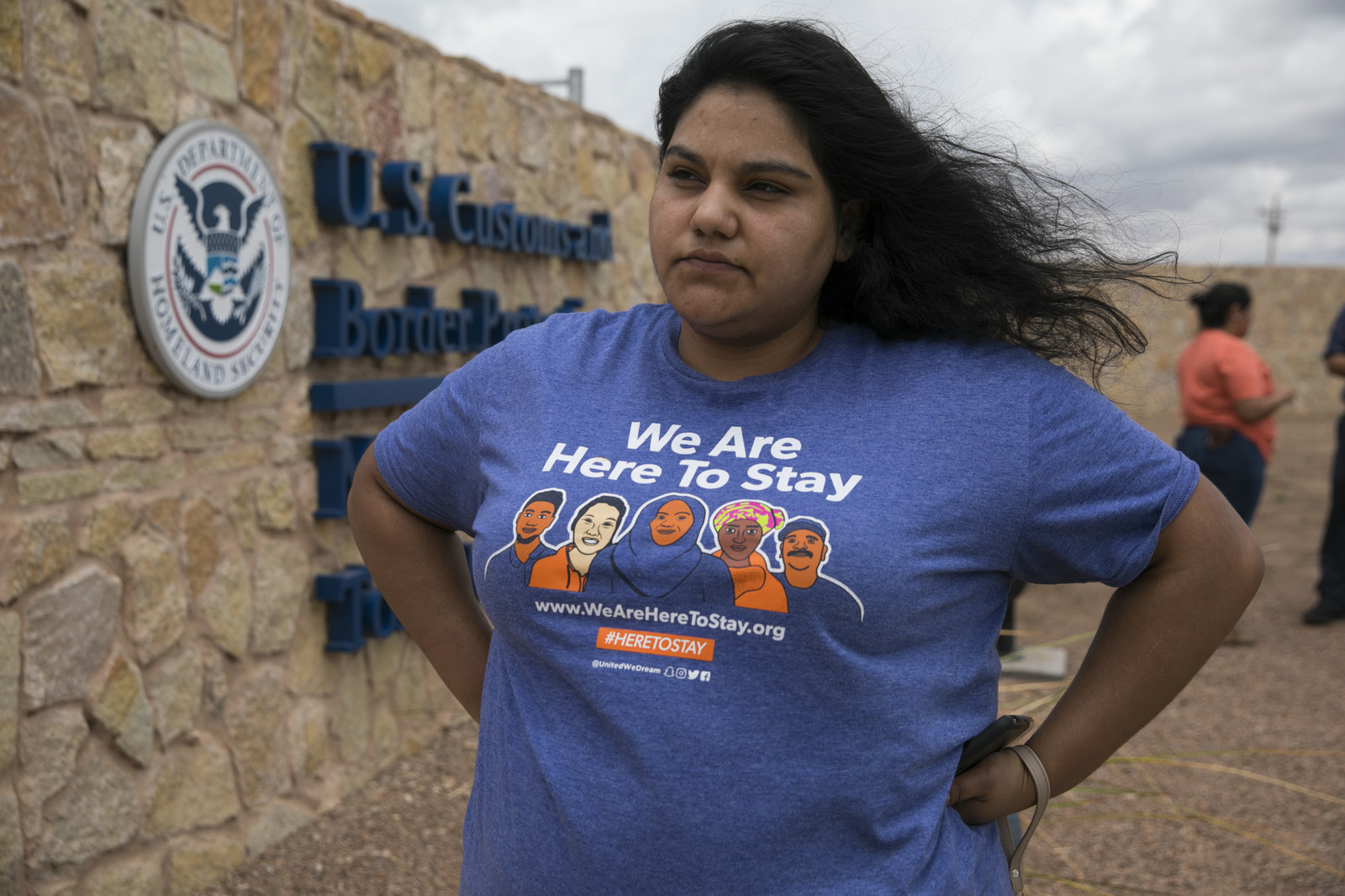 "That for, I think, a child who is 10 years old is a prison," Pocan said from the parking lot of the detention center.
The Trump administration has been trying to defend its zero tolerance policy and the resulting separation of families amid growing backlash.
President Trump blamed the separations at the border on Democrats, falsely saying they were happening because of a law created by the Democrats.
"I hate the children being taken away. The Democrats have to change their law. That's their law," Trump said.
Texas Rep. Sheila Jackson Lee said the president was lying.

"The president is not telling the truth. There is no law, there is no policy, that has allowed him to snatch a child away from their families," Lee told reporters.

Stephanie Grisham, a spokesperson for Melania Trump, said the first lady said the United States needs to be a country that follows all laws but should govern "with heart."

Former first Lady Laura Bush said that the policy of separating children from their families at the border "breaks my heart."
Writing for the Washington Post, Bush said, "I appreciate the need to enforce and protect our international boundaries, but this zero-tolerance policy is cruel. It is immoral. And it breaks my heart."

Bush compared the caging of children to the Japanese American internment camps in World War II.

"In 2018, can we not as a nation find a kinder, more compassionate and more moral answer to this current crisis?" Bush wrote.