Latinos Get Lowest "Well-Being" Score In California, Annual Study Finds
An analysis that focused on health, education, and income found that Latinos scored the lowest among all ethnic groups in the Golden State.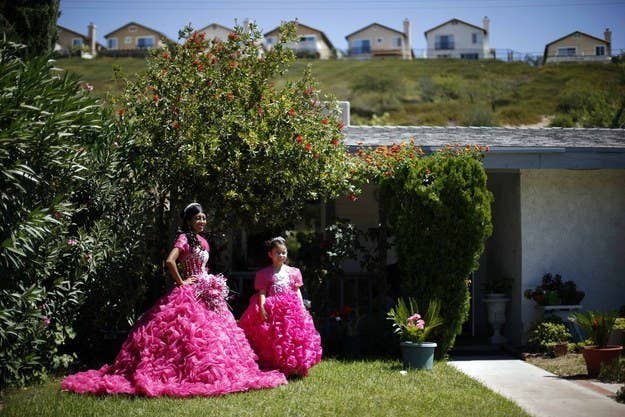 A study released Tuesday found that Latinos scored the lowest among all ethnic groups in California when it came to health, education, and income.
The Golden State's Latinos had a well-being score of 4.09 on Measure of America's "A Portrait of California." Asian Americans and whites had the highest scores at 7.39 and 6.32, respectively.
The analysis used the most recent data from numerous agencies, including the U.S. Census, California Department of Public Health and U.S. Department of Labor, some of it from 2012.
The figures are troubling, said Sarah Burd-Sharps, co-director of Measure of America and a co-author of the study, because more than half of California's children are Latino.
In January, the state Department of Finance projected that by March 2014, the Latino population would become the largest race or ethnic group in California, surpassing the "non-Hispanic white" population for the first time.
Whether that happened has yet to be determined, but the trend is clear: Latino's have become a demographic force to be reckoned with.
"If we want to look at the future of California in terms of kids growing up to be ready for our knowledge-based economy and global workforce," Burd-Sharps said, "it seems obvious we need to invest in these kids."
Despite getting the lowest score, Latinos as a whole, are making the fastest progress of any group in recent years. From 2000 to 2012, the Latino score increased by 16.7%, more than three times as the white population.
But researchers said low education levels and earnings continue to put Latinos at the bottom of the scale, despite being second in life expectancy. Asian Americans had the highest life expectancy at about 87 years, with Latinos at 84 — nearly 4 years longer than whites.
"It's amazing that given the low levels of education and income, Latinos live longer," Burd-Sharps said.
The median income for Latinos was about $21,000, according to the study, compared to whites who made about $41,000 and Asian Americans at about $39,000.
Latinas have higher well-being levels than their male counterparts, with slightly higher education levels and outliving them by an average of five years.
However, the analysis found that Latinas make about $5,800 less than Latino men. With an annual income of about $18,000, they make less than either men or women in any racial or ethnic group.
Burd-Sharps said the low figure was likely due to so many Latinas working part-time because of they have to care for children or other family members.
For anyone, education is key, Burd-Sharps said, because it leads to better health choices, stable relationships, and higher income. And it's there that all Latinos fall behind other Californians.
The analysis said among Latinos aged 25 and older, four in 10 did not complete high school — more than double the California dropout rate and nearly triple that for the nation.
School enrollment for Latino children and young adults was at about 76%, the lowest among the racial and ethnic groups studied. Only 43% of Latino kids ages 3 and 4 were enrolled in preschool, Burd-Sharps said.
There are distinctions even between foreign-born and U.S.-born Latinos, the study found.
Foreign-born Latinos live about three years longer than their native-born counterparts. They're less likely to take up smoking, binge drink and eat junk food, Burd-Sharps said.
However, those years start to decrease the longer they're in the United States, she said.
"Their life expectancy starts to decline as they start assimilating and adopting our bad habits," Burd-Sharps said.
Among immigrant Latinos, a school enrollment rate of just 56% was alarmingly low, researchers noted. Their median personal earnings were only $20,711 per year.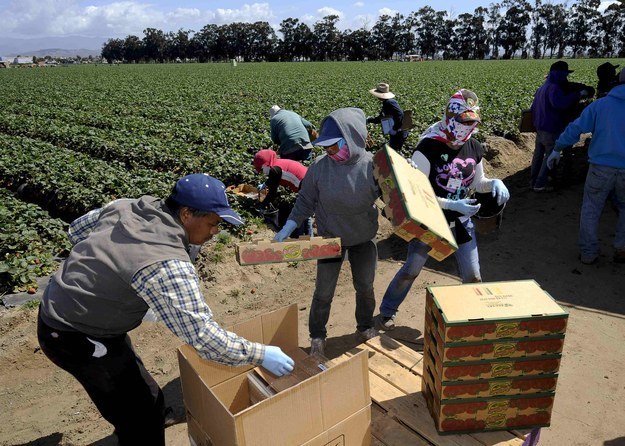 Measure of America also looked at the state's roughly 163,000 crop workers, analyzing data from the National Agricultural Workers Survey of the U.S. Department of Labor.
Researchers said that despite California having a net farm profit of $16 billion, field workers struggle to put food on the table with annual incomes of $15,000 to $17,500.
In Kern County, one of the state's top agricultural producers, 30% of children live in "food insecure" households, meaning that they often lack access to an adequate amount of nutritious food.
Consumers are paying less for food, Burd-Sharps said, and that trickles down to the workers.
"They're at the end of the chain and they're getting squeezed the most," she said.