Latina Student Blasts Yearbook Photos Of Kids With Border Patrol Signs, Fake Mustaches And Green Cards
"It was just really offensive because it kind of belittles the whole issue," Jessica Morales said. Florida school officials told BuzzFeed News they regret offending anyone.
A Florida student put her high school on blast after seeing photos of students with ponchos, fake mustaches and green cards, and "border patrol" signs.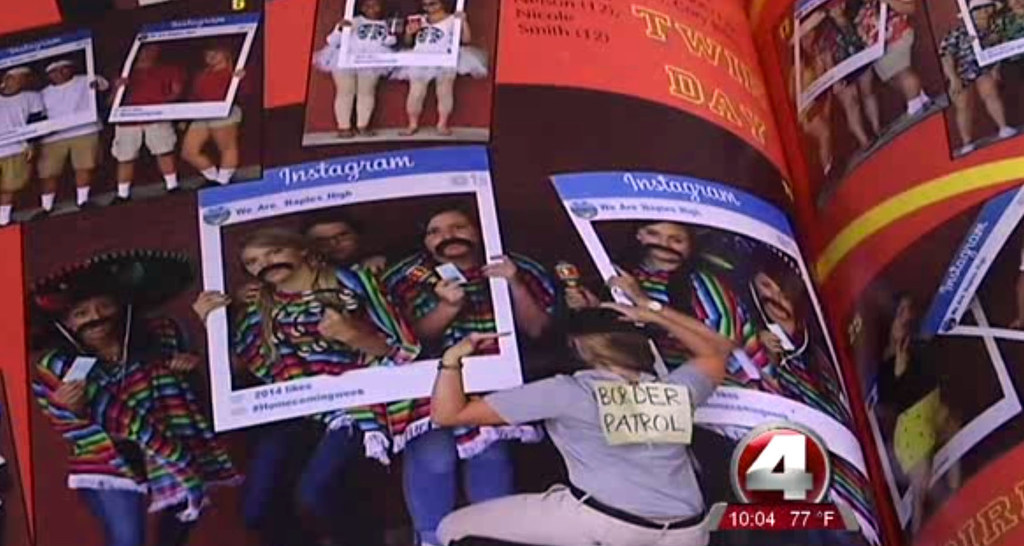 Her friend, Kristen Hannah Perez, shared the photo on Twitter after seeing it on Snapchat.
In a statement to BuzzFeed News Greg Turchetta, spokesman for Collier County public schools, said the pictures were taken during the school's spirit week. If anyone on the staff finds a photo questionable the yearbook sponsor can bring it forward to Naples High Principal Kevin Saba, he said.
"That regrettably did not happen in this case," Turchetta said.
Turchetta declined to say whether any students or school administrators would be disciplined.
"We regret if any Golden Eagle student, parent, or community member found it offensive," Saba said in a statement. "It was not our intent."