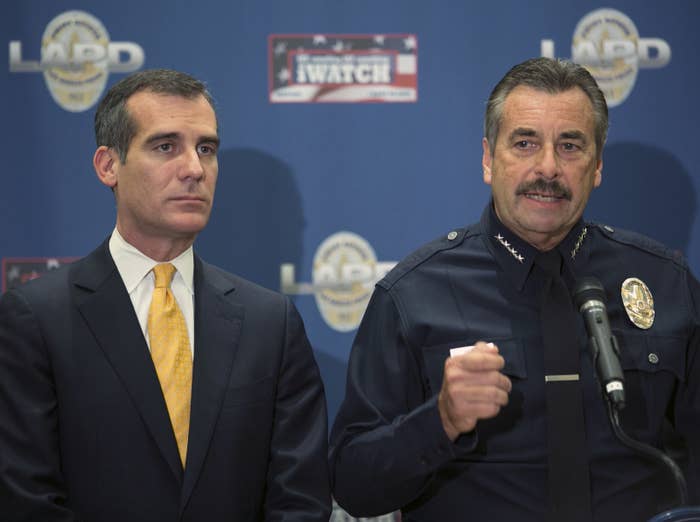 Los Angeles Mayor Eric Garcetti issued an executive directive Tuesday barring city employees from helping immigration authorities, while expanding policies that protect undocumented immigrants.
The mayor also ordered the fire department, and police at the city's ports and airports to issue policies similar to the Los Angeles Police Department, which prohibits officers from asking about a person's immigration status or arresting someone because of it.
"All residents of Los Angeles must feel safe and supported when accessing the vast array of city facilities, programs, and services available to them," Garcetti wrote in the order.
ICE did not immediately respond to a request for comment on Garcetti's order.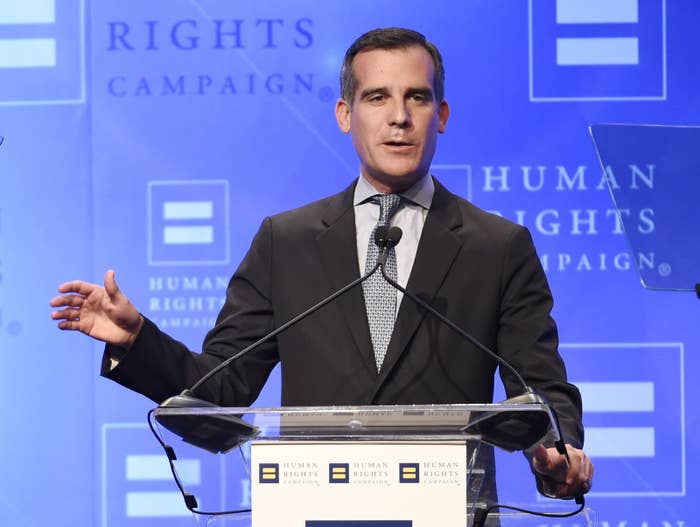 The news comes amid comments from LAPD Chief Charlie Beck that reports of sexual assault and domestic violence filed by Latinos this year have dropped by 25% and 10%, respectively, the Los Angeles Times reported. Beck said the drop comes amid concerns from immigrants that they could be deported if they interact with authorities.
Garcetti's order is the latest move by a major metropolitan area to dig in against a crackdown on illegal immigrants by the Trump administration. President Trump's on executive order this year put practically every person living in the US illegally at risk of deportation, as opposed to just those with criminal records.

Since 1979, the LAPD has barred officers from inquiring about a person's immigration status or acting on it under Special Order 40.
In 2014, the LAPD said it would not honor US Immigration and Customs Enforcement (ICE) detainers — requests to hold an immigrant longer for federal agents without a warrant — in light of federal court rulings that determined the practice was unconstitutional.

The executive order also prohibits Los Angeles employees from granting any immigration agent access to a city facility not open to the public unless legally required to do so.