"Affluenza" Teen's Mother Released From Jail
Tonya Couch posted bond on Monday night after it was reduced from $1 million to $75,000 by a judge earlier in the day. Her son, Ethan Couch, remains in custody at an immigration facility in Mexico City.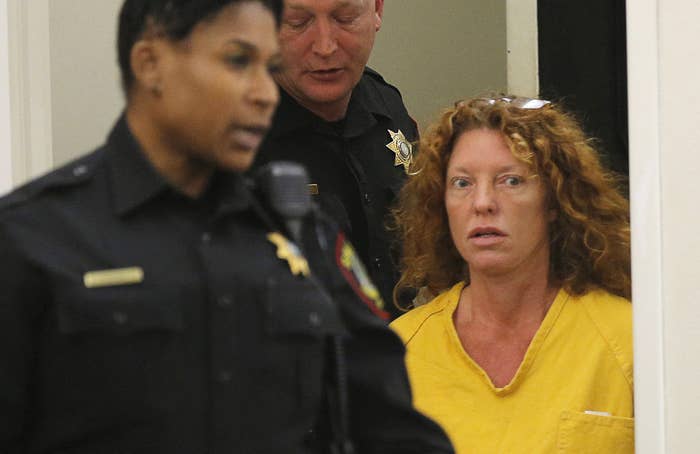 The mother of "affluenza" teen Ethan Couch was released from jail Tuesday morning after posting $75,000 bond Monday night in Texas, Tarrant County Sheriff Dee Anderson announced on Twitter.
Earlier on Monday, a Tarrant County, Texas judge reduced Tonya Couch's bond from $1 million to $75,000, after her attorneys argued that she couldn't afford the original amount. She faces a three-count felony charge of hindering the apprehension of a felon, her son, when she was extradited back to the U.S. from Puerto Vallarta, Mexico.

Anderson said that Tonya Couch will be monitored electronically 24/7 and will be home confined.
The electronic ankle monitor will have a GPS on it to track her location and was a condition of lowering her bond. She will live with one of her sons, Steven McWilliams, after she is released.
Earlier on Monday, McWilliams, testified that his mother couldn't pay the $1 million bond, adding that her bank account was in the red.
However, prosecutors opposed to lowering her bond said Tonya Couch had $100,000 in her account the day she fled with her son to Mexico and was able to withdraw $30,000 that is to this day unaccounted for.
Ethan Couch became widely known during his 2013 trial when a psychologist for his defense team testified the teen had "affluenza" — a condition that left him with a reduced sense of responsibility due to his wealthy and dysfunctional parents.
The teen, who was 16 at the time, crashed his truck while driving drunk after a party, killing four people and critically injuring two of his passengers.
Prosecutors had sought a 20-year jail sentence, but Ethan Couch was instead sentenced to 10 years of probation, during which he was required to be drug- and alcohol-free.
Authorities say the Couches made a run for Mexico after footage was shared on Twitter purporting to show the now 18-year-old playing beer pong with friends.
Ethan Couch remains in custody in a Mexico City detention holding center.