ISIS Demands $200 Million To Spare Two Japanese Hostages In New Video
The video purports to show an ISIS member threatening to kill two Japanese men unless they receive a $200 million ransom in 72 hours. Japanese Prime Minister Shinzo Abe said the pair's lives were his "top priority."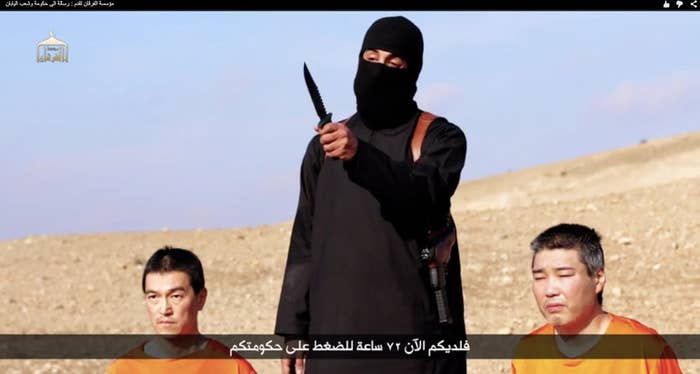 A video released Tuesday purports to show a member of the militant extremist group ISIS threatening to kill two Japanese hostages unless the group receives $200 million in ransom in 72 hours.
A man with only his eyes and hands exposed is shown holding a knife and standing in the middle of the two hostages. The men, on their knees and wearing orange jumpsuits, are identified by the militants as Kenji Goto Jogo and Haruna Yukawa.
The video is similar to other hostage threats made by the group. The ISIS member speaks with a British accent and his voice appears to have been altered. He says ISIS is threatening the hostages because Japan funded Western military efforts against the group.
"You have proudly donated $100 million to kill our women and children, to destroy the homes of Muslims," the militant says.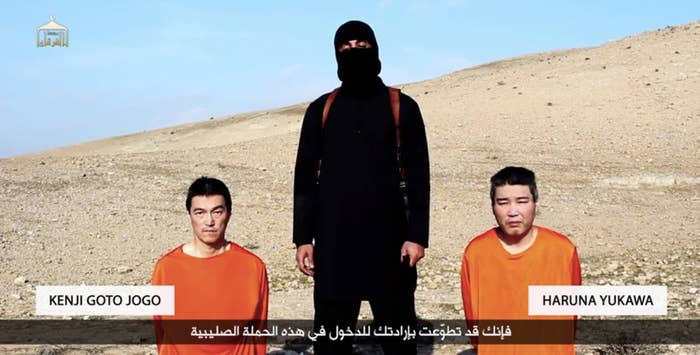 Anti-terrorism officials at Japan's Foreign Ministry have seen the video and analysts are assessing it, the Associated Press reported.
It appears to be the first time ISIS has explicitly demanded a ransom from a government in a hostage video. It also marks a new turn against Japan for the militant group. In the past, ISIS has called for the U.S. and the U.K. to stop coalition airstrikes.
The ISIS militant also urges the Japanese public to pressure their government into making a "wise decision" and pay the ransom — $100 million for each man.
"Otherwise," he says, holding up his knife, "this knife will become your nightmare."
Speaking in Israel during a six-day trip to the Middle East, Japanese Prime Minister Shinzo Abe said the pair's lives were his "top priority," and that he would not give in to terrorism.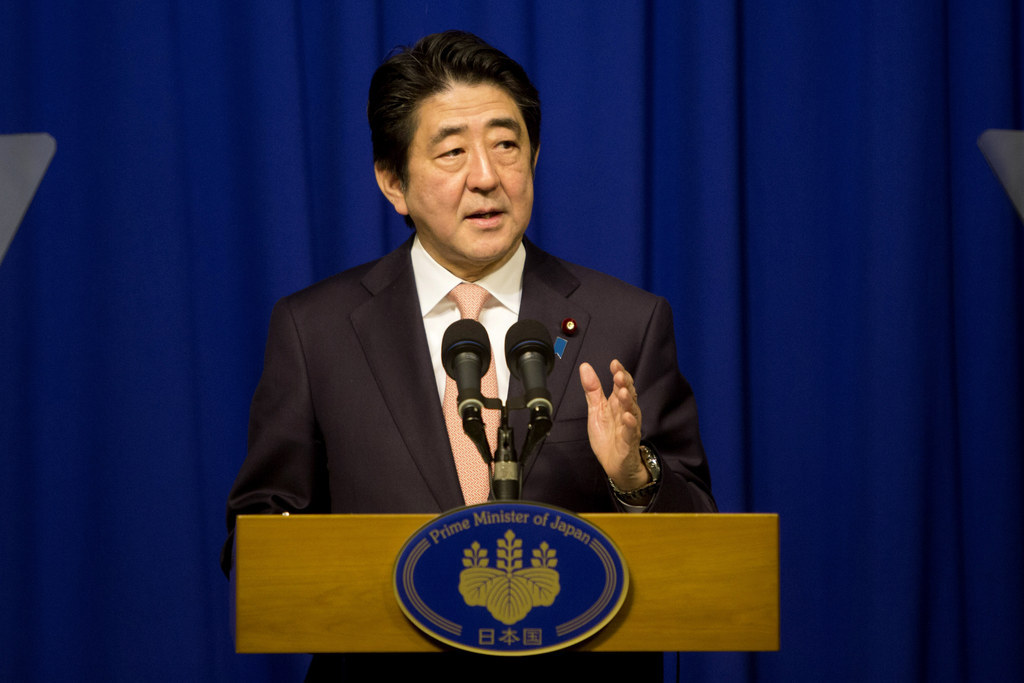 At a Jerusalem news conference, Abe said the international community must "deal with terrorists without giving into them," but failed to completely rule out negotiating with the hostage-takers, CNN reported.
Abe said he felt a "strong resentment" toward the threats, and was "indignant."
"It is unforgivable," he said, "extremism and Islam are completely different things."
While in Egypt on Saturday, Abe pledged $200 million in non-military aid for countries fighting ISIS, the BBC said.